Discover the joy of crafting with a terrific turkey handprint craft. Follow our easy steps and create a heartwarming Thanksgiving decoration!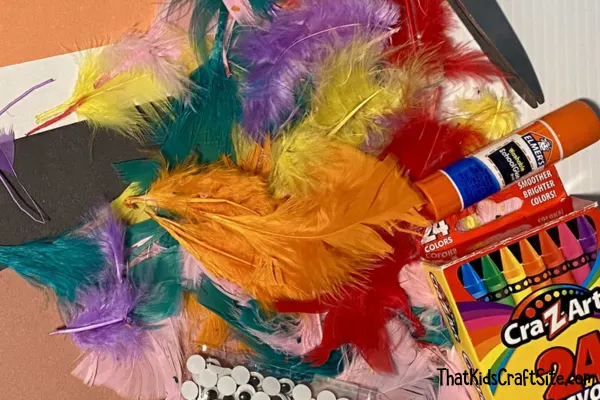 Crafting is a fantastic way to be creative and bond with your little ones.
If you're looking for an engaging project to do, why not make a turkey handprint craft?
This DIY activity is a wonderful activity choice for all ages.
It combines fun, creativity, and a touch of Thanksgiving whimsy.
So let's gather some supplies, and get ready for a gobbling good time!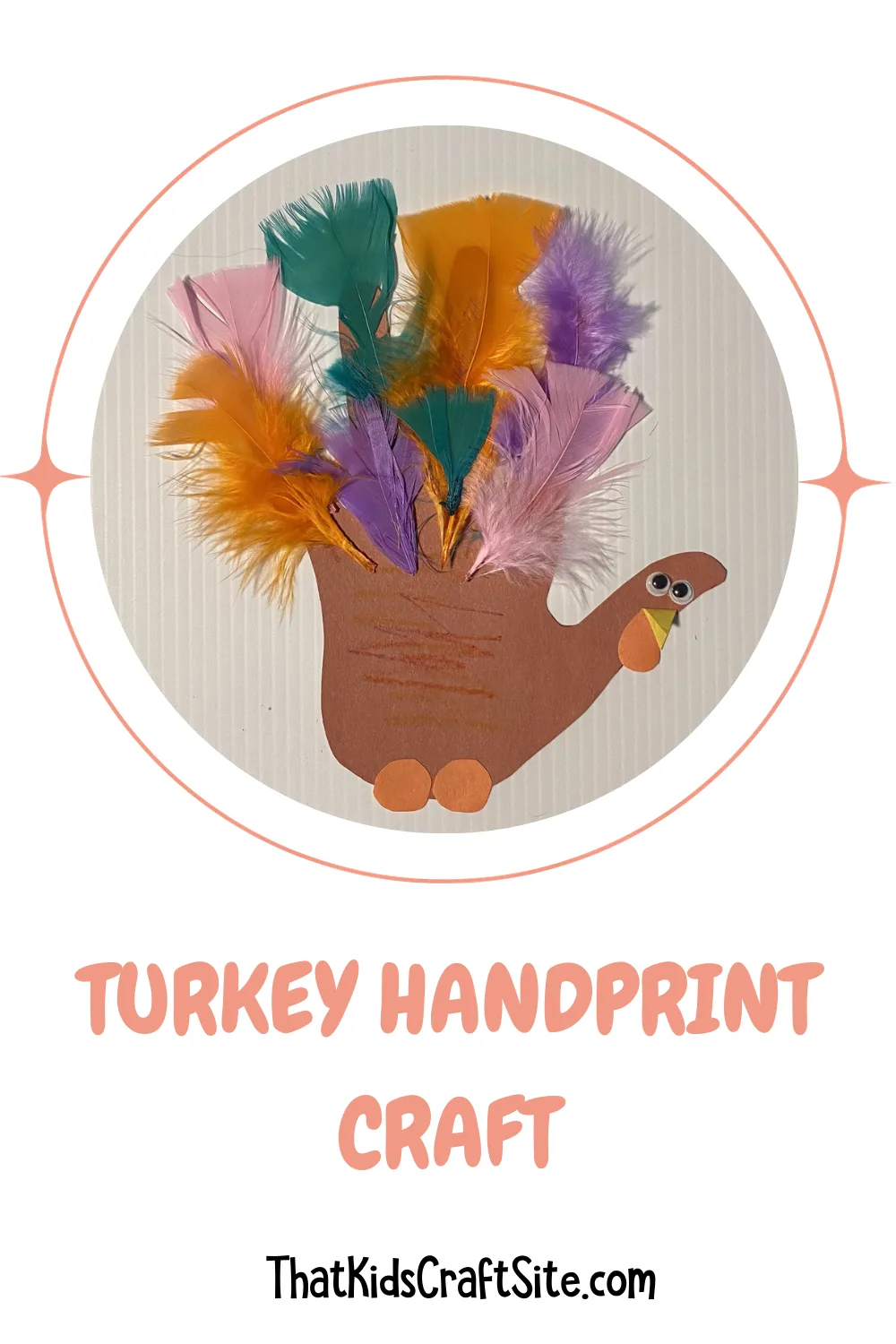 This article contains affiliate links to products that you might like.
How to Make a Turkey Handprint Craft: A Fun DIY Project
Supplies You'll Need
Before diving into the creative process, make sure you have all the necessary supplies on hand.
Here's a list to help you prepare:
You'll need various colors of construction paper to create the turkey's body and feathers.
Traditional autumn colors like brown, orange, and yellow work best.
However, you can also choose to make your turkey stand out by using offbeat colors!
Craft feathers will add a vibrant and playful touch to your turkey craft.
You can find them in most craft stores or online.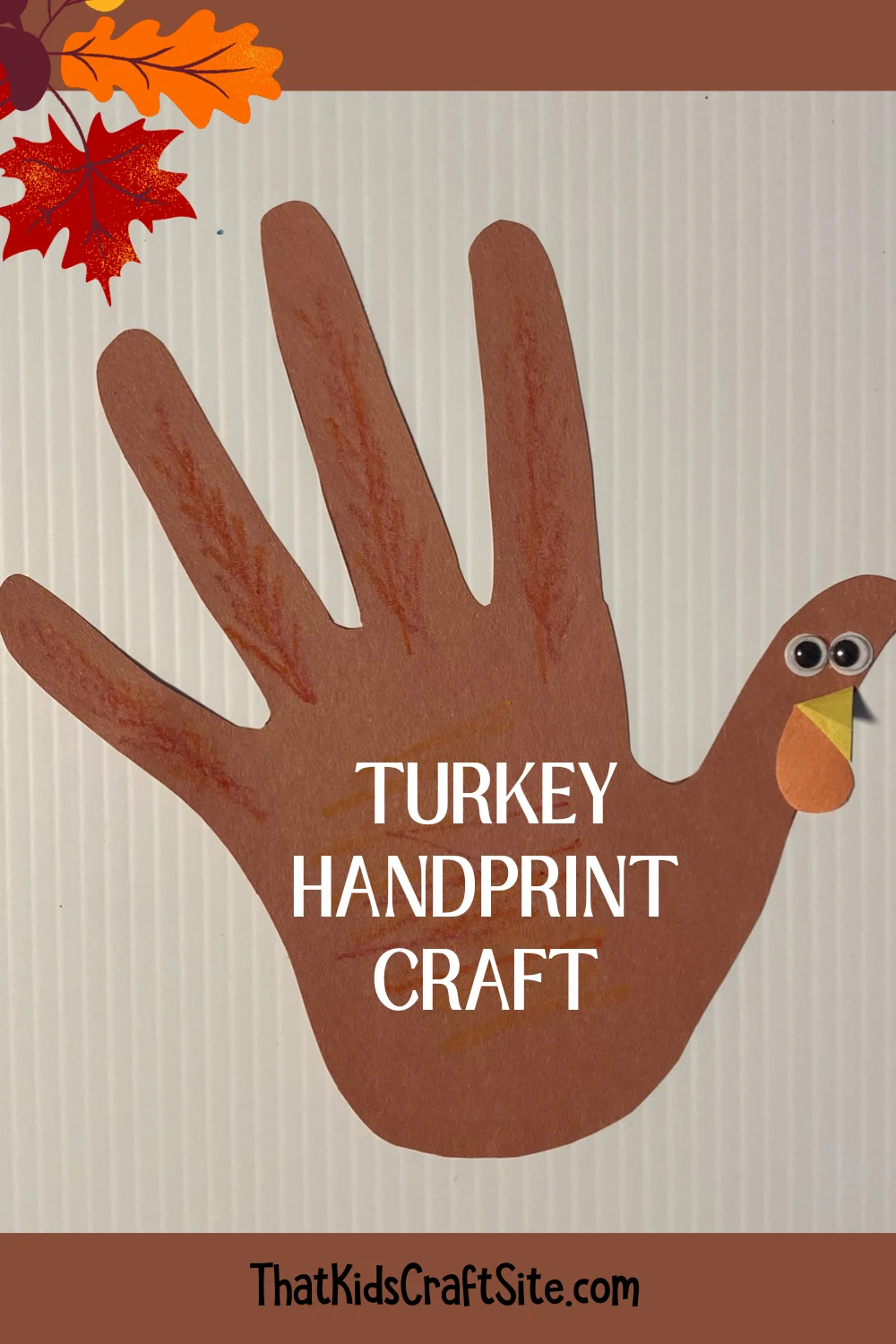 A good quality glue stick or white school glue will work perfectly.
This makes attaching the feathers and other elements super simple.
Sharp scissors will help you cut out the turkey's body and other pieces with precision.
Make sure they are kid-friendly if your crafters are still young.
You'll need these to add colorful details to your turkey's face and feet.
Googly eyes can bring your turkey to life and make it even more adorable.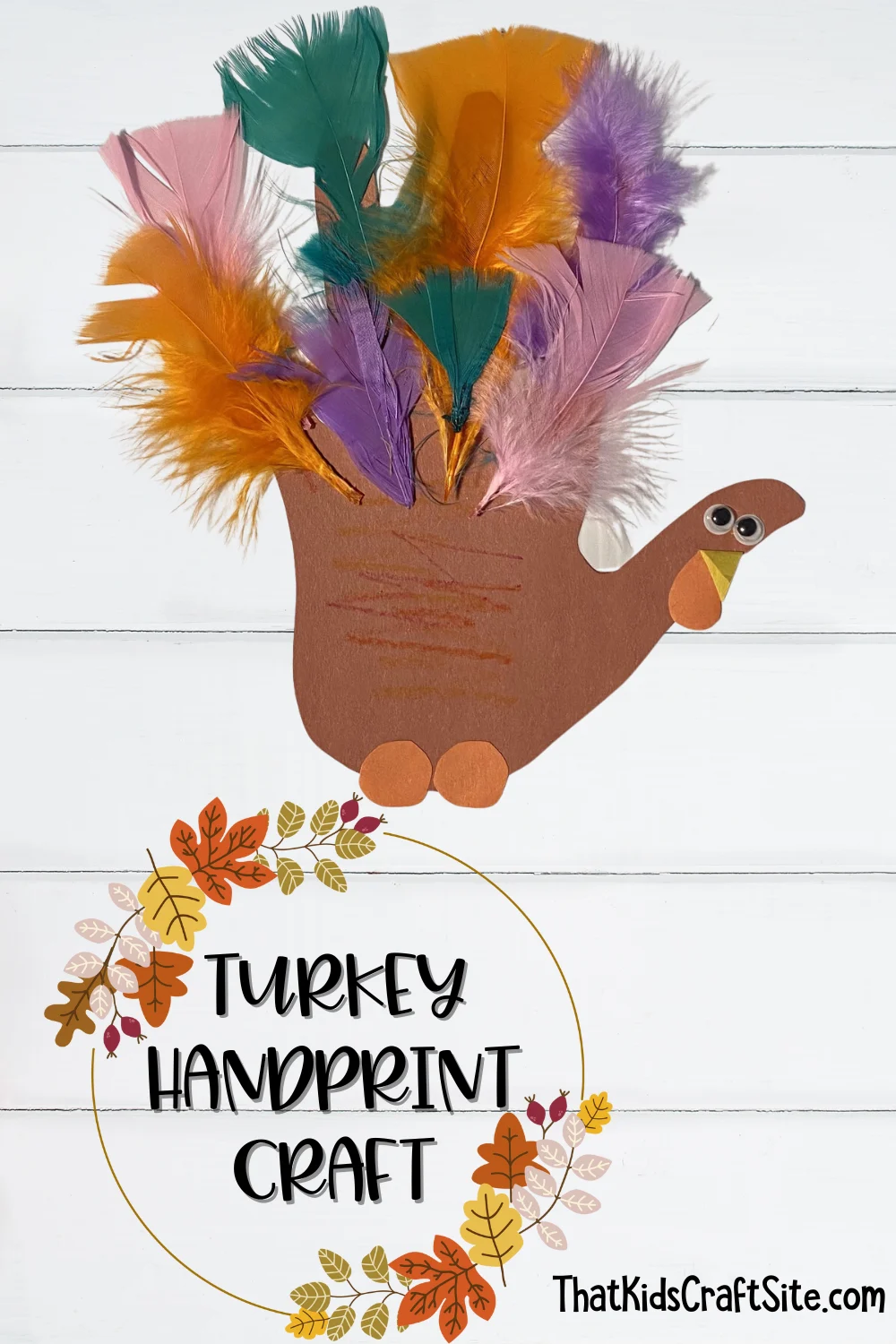 Steps to Create Your Turkey Handprint Craft
Now that you have all your supplies ready let's start crafting your turkey handprint masterpiece.
Follow these simple steps:
Step 1: Prepare Your Workspace
Clear a clean, spacious area where you can work comfortably.
Lay out your supplies so they are all within easy reach.
Step 2: Trace the Handprint
Take a sheet of construction paper and trace your child's handprint on it.
This will be the turkey's body.
Step 3: Cut Out the Handprint
Carefully cut out the handprint shape.
Be sure to include all the fingers for the turkey's feathers.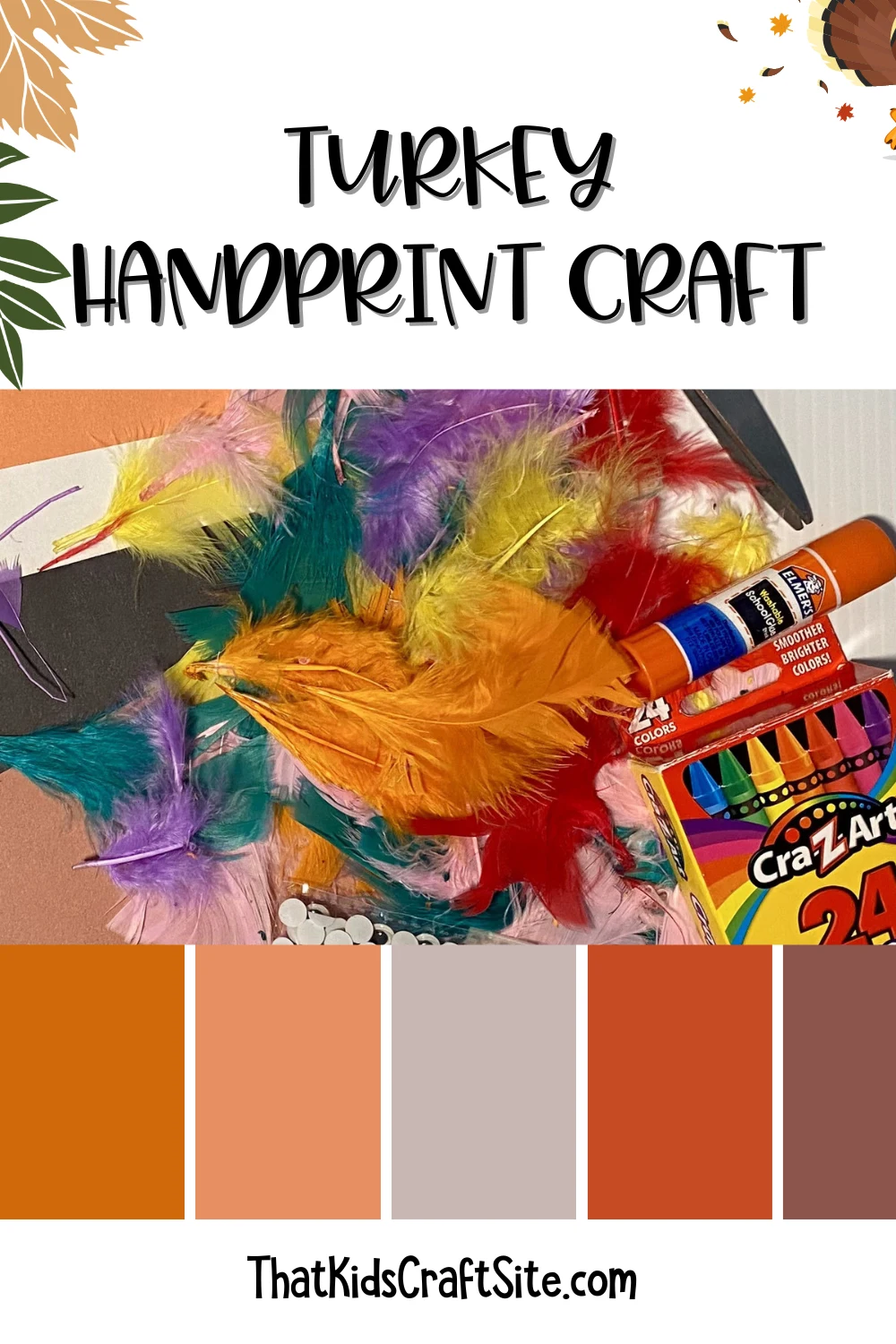 Step 4: Decorate the Handprint
Let imaginations run wild as kids decorate the handprint with markers or crayons.
Draw the turkey's eyes, beak, and wattle.
You could also make the eyes, beak, and wattle from construction paper and glue on!
Step 5: Attach Feathers
Glue the feathers onto the fingers of the handprint.
This will create the turkey's colorful plumage.
Step 6: Add Googly Eyes
Attach googly eyes to give your turkey a charming and whimsical look.
Step 7: Make Feet
With crayons or markers, draw two little sideways V's at the bottom of the handprint.
This will be the turkey's feet.
Or, you can cut small circles out of construction paper and glue to the bottom of the turkey.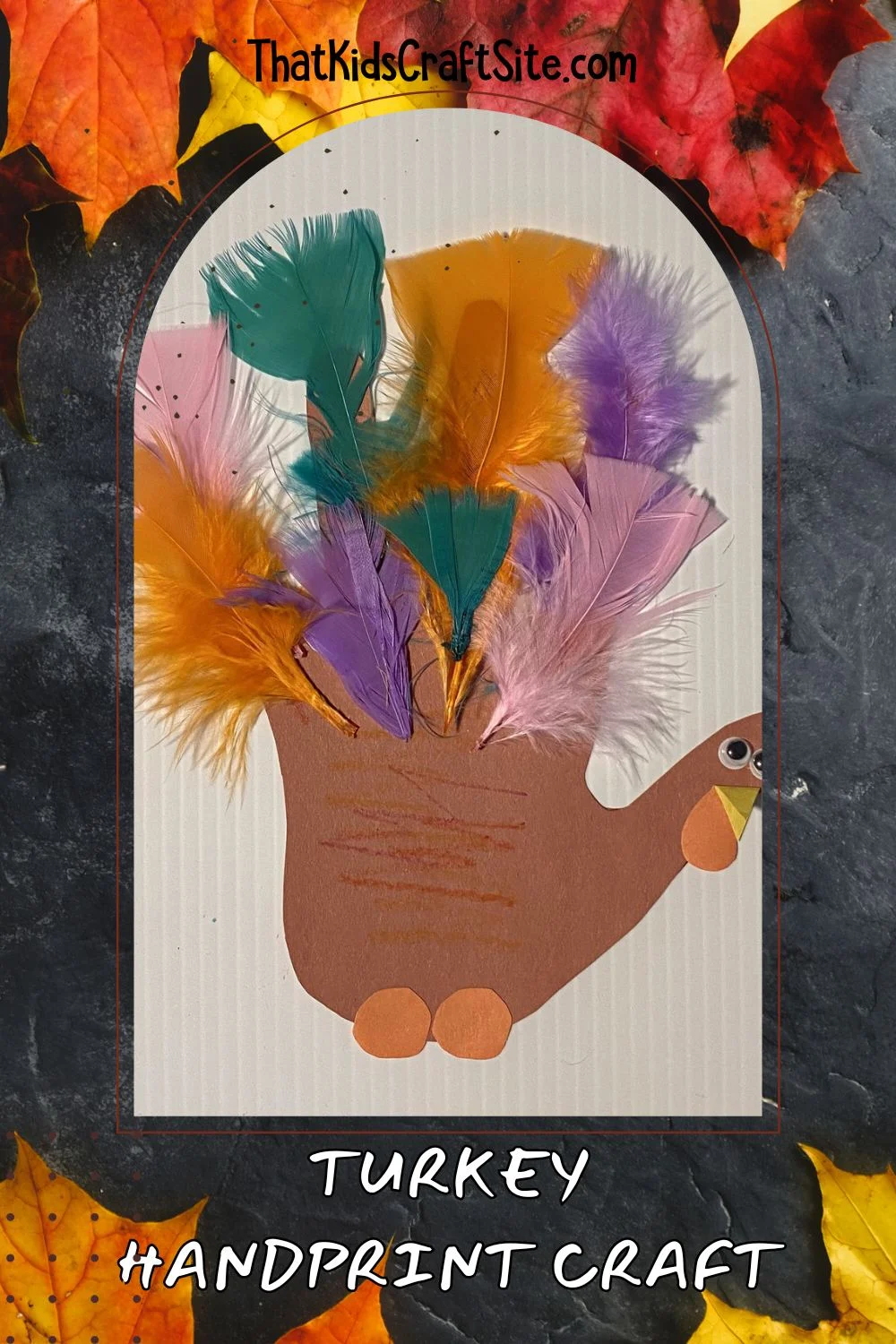 Step 8: Creative Additions
Make your turkey one of a kind by adding unique features.
Some ideas would be eyelashes, a hat, or a pair of boots.
A little bit of glitter would be really fun, too!
Step 8: Display Your Turkey Handprint Craft
Your turkey handprint craft is now complete!
Display it proudly on the fridge, wall, or as a Thanksgiving decoration.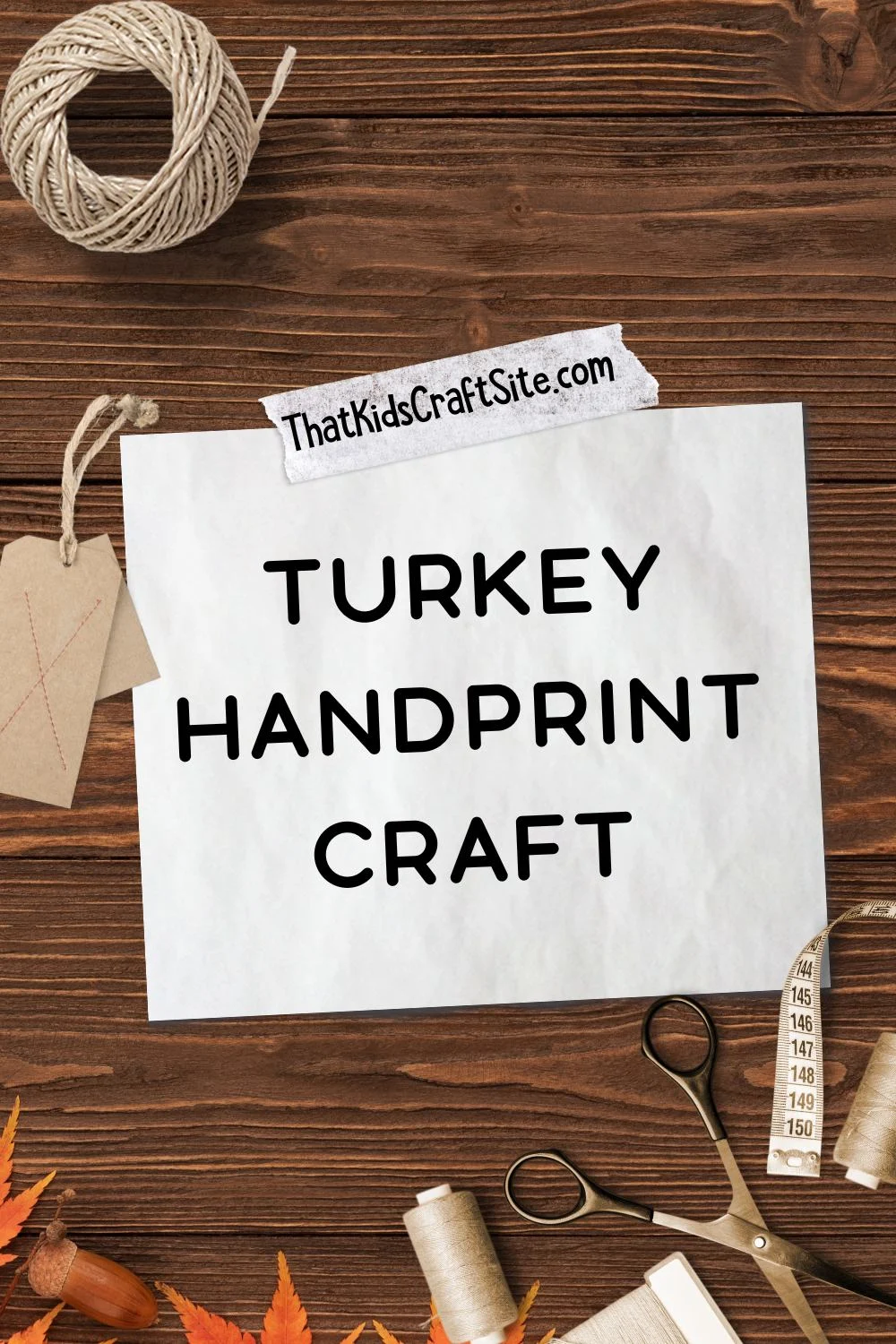 Tips for a Successful Craft Session
Here are some additional tips to ensure your turkey handprint craft session goes smoothly:
Supervise Young Children
Keep a watchful eye on younger children to prevent any accidents with scissors or glue.
Encourage Creativity
Let your children express themselves as they decorate their turkey.
There's no right or wrong way to do it!
Share the Experience
Crafting is a great opportunity to bond with your child.
Share stories, laughter, and creative ideas as you work together.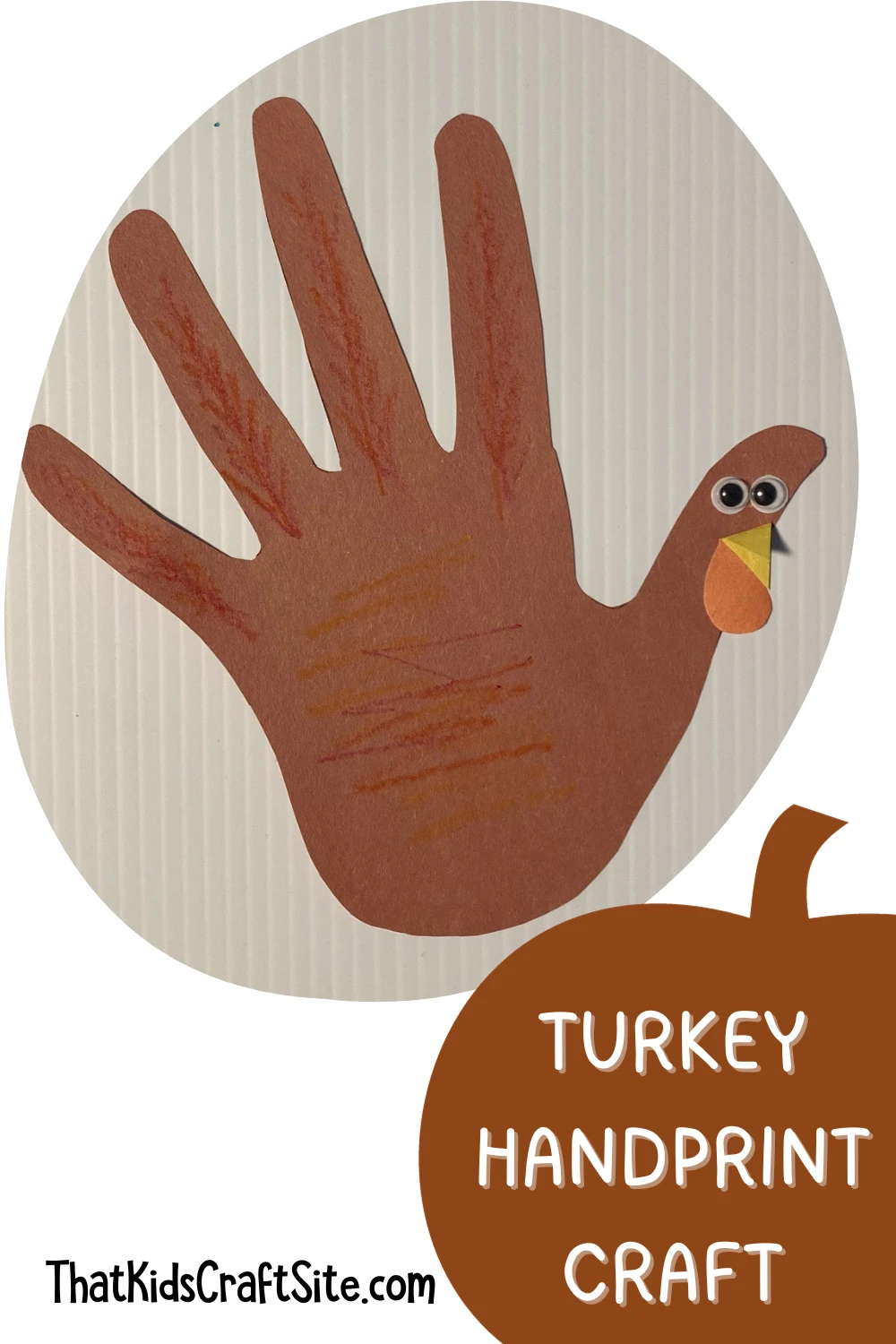 Get Crafty with Variations
Experiment with different materials like glitter, stickers, or colored pencils.
This is the best way to make your turkey unique.
Document the Memories
Capture the moment by taking photos throughout the process.
Make sure to snap a pic of the finished turkey handprint craft.
You'll cherish these memories for years to come.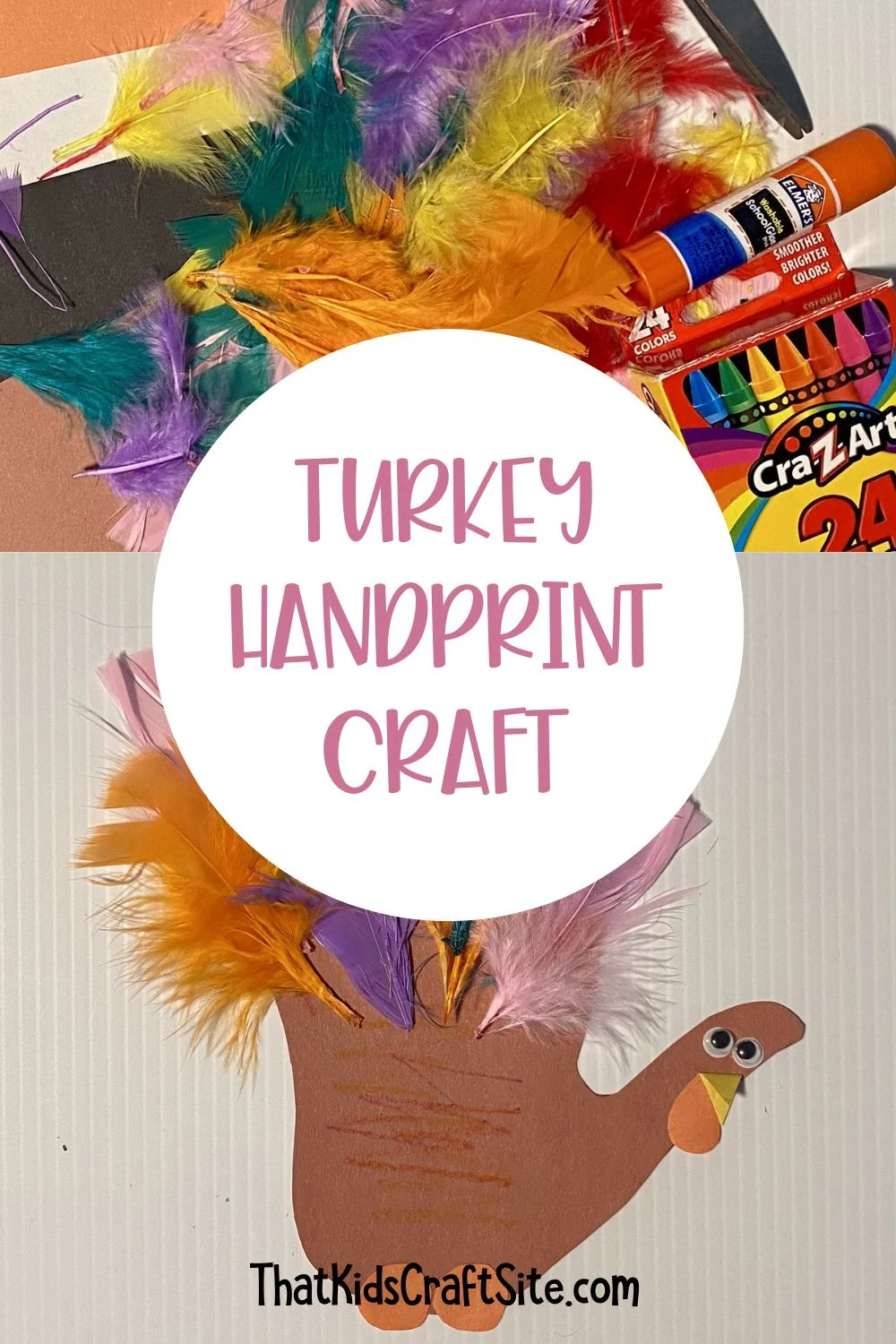 A Turkey Handprint Craft for Kids
Creating a turkey handprint craft is a fantastic way to spend quality time with your children.
What's more, you'll be fostering their creativity and inspiring imagination.
With simple supplies and easy steps, you can make a memorable holiday decoration.
This terrific turkey is the perfect seasonal activity for makers of every age!
---
You May Also Like…