Celebrate the school year in style with these adorable and easy to make pencil pudding cups snacks for class parties!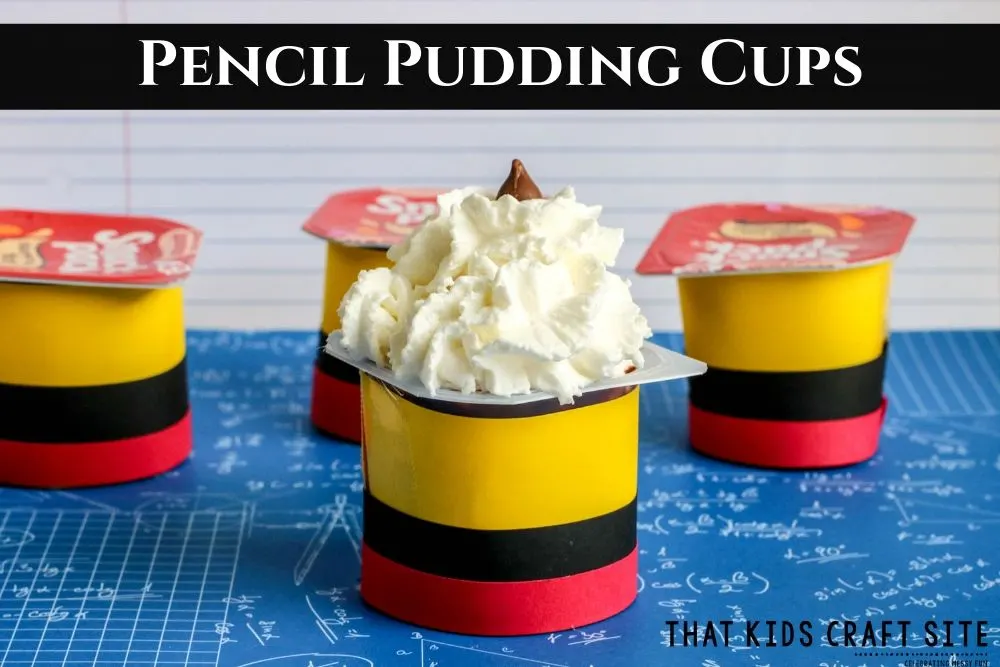 Food for Class Parties
As any parent knows, class parties are a highlight of any school year. In elementary school, class parties tend to happen for all major holidays, so that means a lot of snack sign-ups!
While bringing healthy snacks is always preferable, there's just something special about these tasty pudding cups that kids and grown-ups adore.
The best part? They use pre-packaged, pre-made pudding!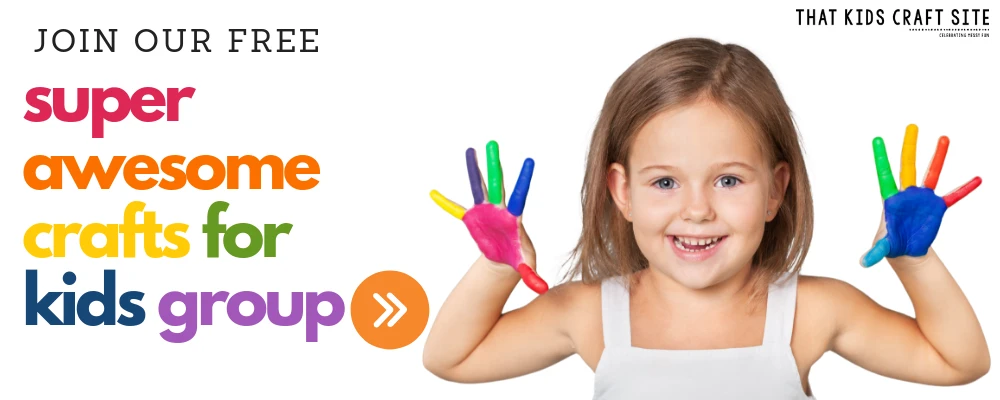 This post contains affiliate links to things that will help you make the craft.
Pencil Pudding Cups
While the pencil tip has to be assembled before serving, the rest of these pencil cups can be made ahead of time.
Since you'll need a lot of construction paper strips, I recommend using a paper cutter to cut out the pieces rather than a pair of scissors. If kids will be helping you make them though, safety scissors are probably a better choice.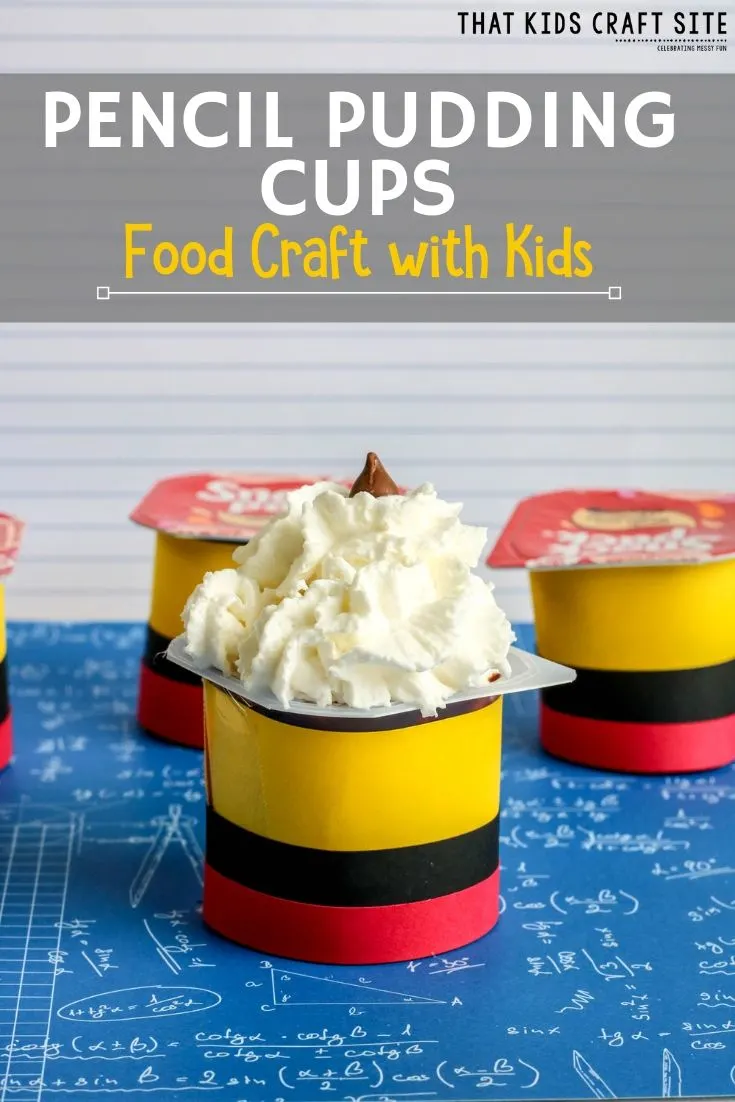 The pencil cup portion of the snack is so easy to make! Just wrap the strips around the cup in order and tape them down with clear tape. Easy peasy!
To make the pencil tip, you'll need a can of whipped cream and small chocolate chips. Remove the foil on the top of the pudding cup, add a dollop of whipped cream, and place a chocolate chip on the top to create the "point" of the pencil.
If you'll be sending the pudding cups in for the school party ahead of time and won't be there to add the tip, you can always skip the whipped cream portion of the project.
Have a blast making them – and eating them!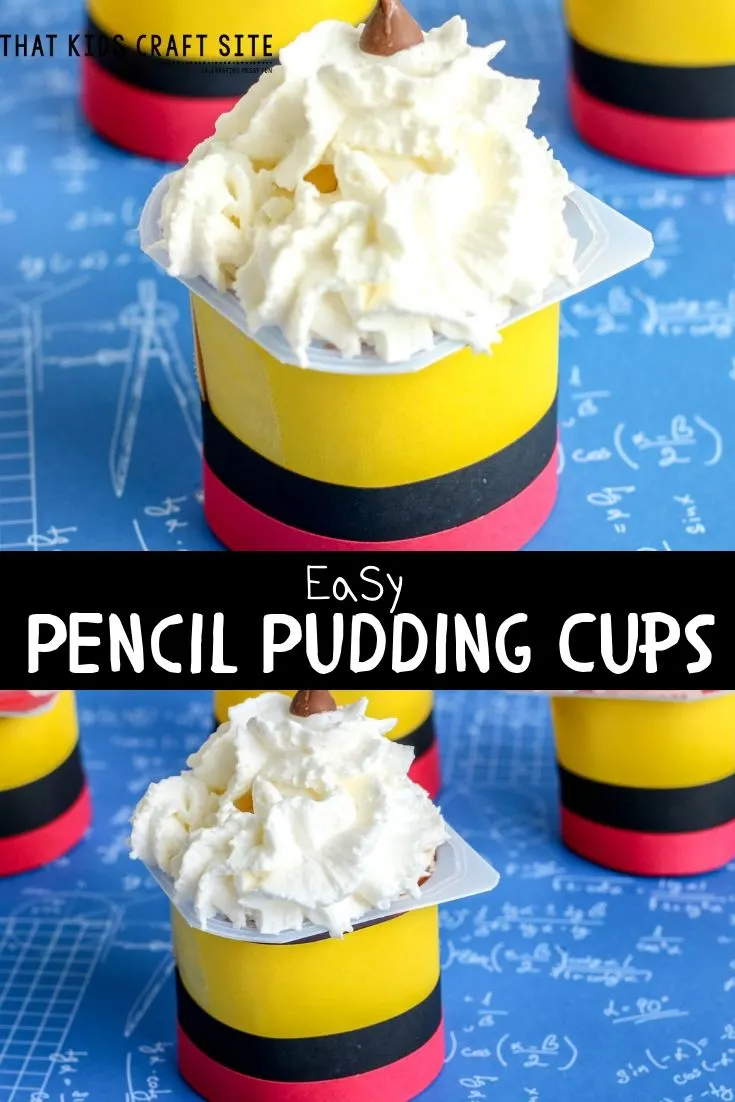 Printable Directions for the Pencil Pudding Cups
Show Us Your Pencil Pudding Cups
Did you try your hand at making one? We'd love to see how it turned out! Snap a photo and tag us on Instagram @ThatKidsCraftSite! We can't wait to celebrate your creativity!
You Might Also Like