Make Talk Like a Pirate Day extra special this year with a printable Pirate Matching Game!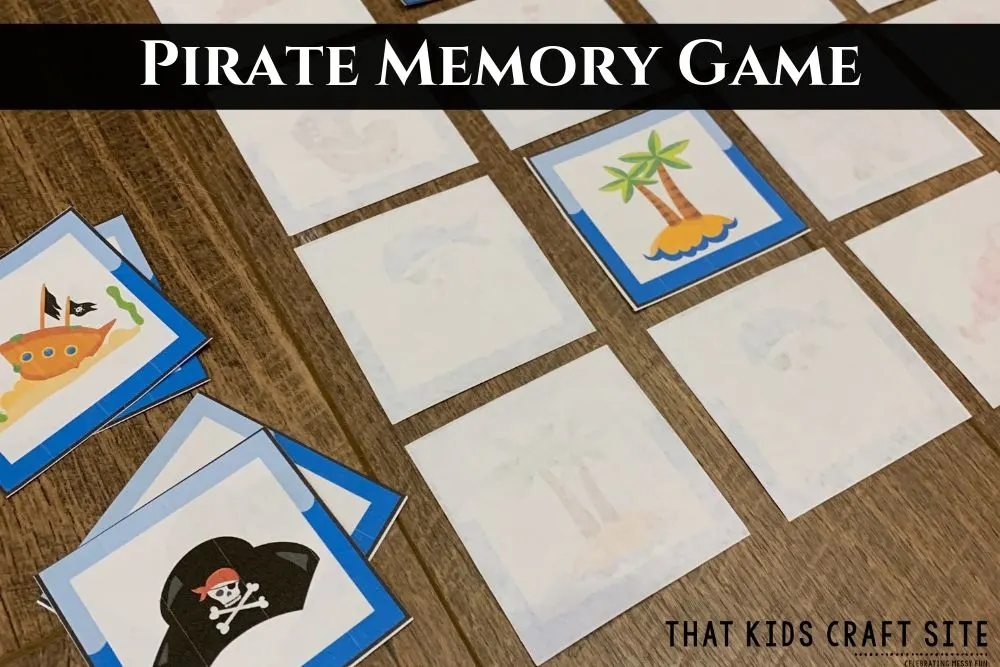 Talk Like a Pirate Day
Did you know that Talk Like a Pirate Day is every September 19th? That means that every year, people around the world don their pirate garb and do their best pirate imitations.
While it may not seem like the most special of days, if you have ever witnessed a Talk Like a Pirate Day celebration, you know it's not one you'll soon forget.
You Might Also Like: Pirate Ship Printable Craft
Since most of us will need to create our own Talk Like a Pirate Day celebrations, it's always good to include a few fun games like this printable Pirate Matching Game!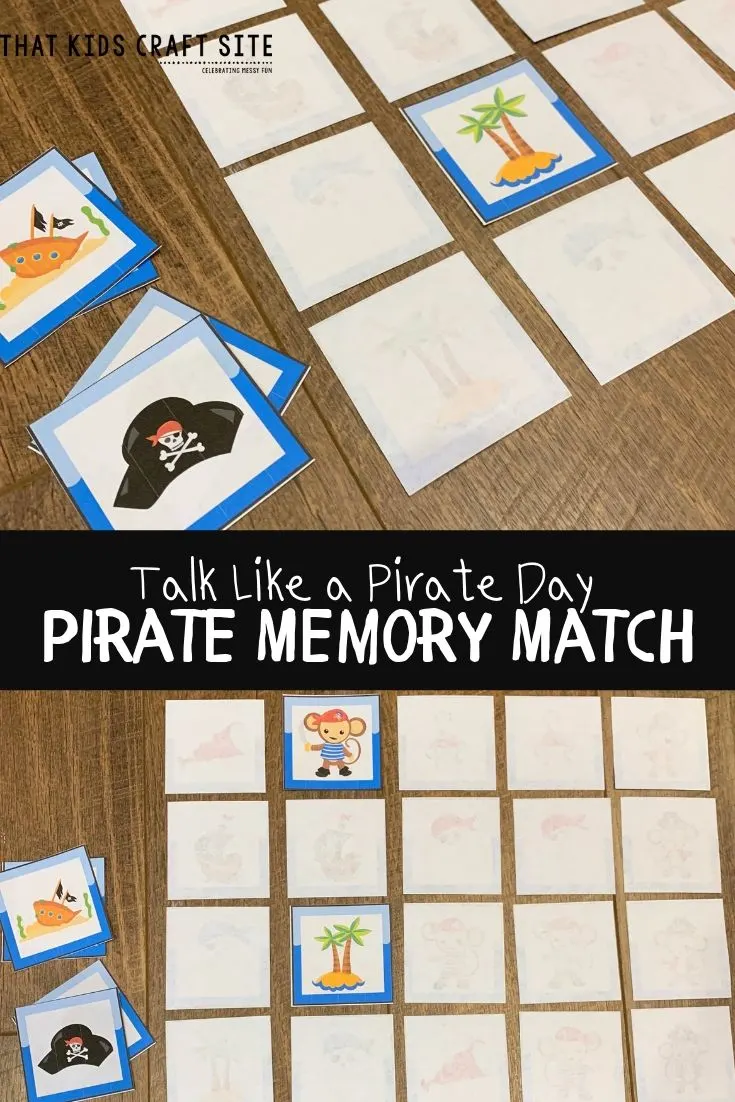 Why Play Matching Games?
Why are matching games so much fun? Maybe it's the combination of luck and memory skills that draw us to them.
Maybe it's the chance to beat someone else based on our ability to recall and strategize.
You Might Also Like: Fall Memory Match
Whatever the reason, things like this pirate matching game printable are always a ton of fun to play! They also help build those much-needed preschool skills like fine motor coordination, recall, and object identification.
How to Play the Pirate Matching Game
To play the game, simply print out the pages and cut out the cards. If you'll be using the game over and over again or with a classroom of students, I suggest laminating the cards at this point.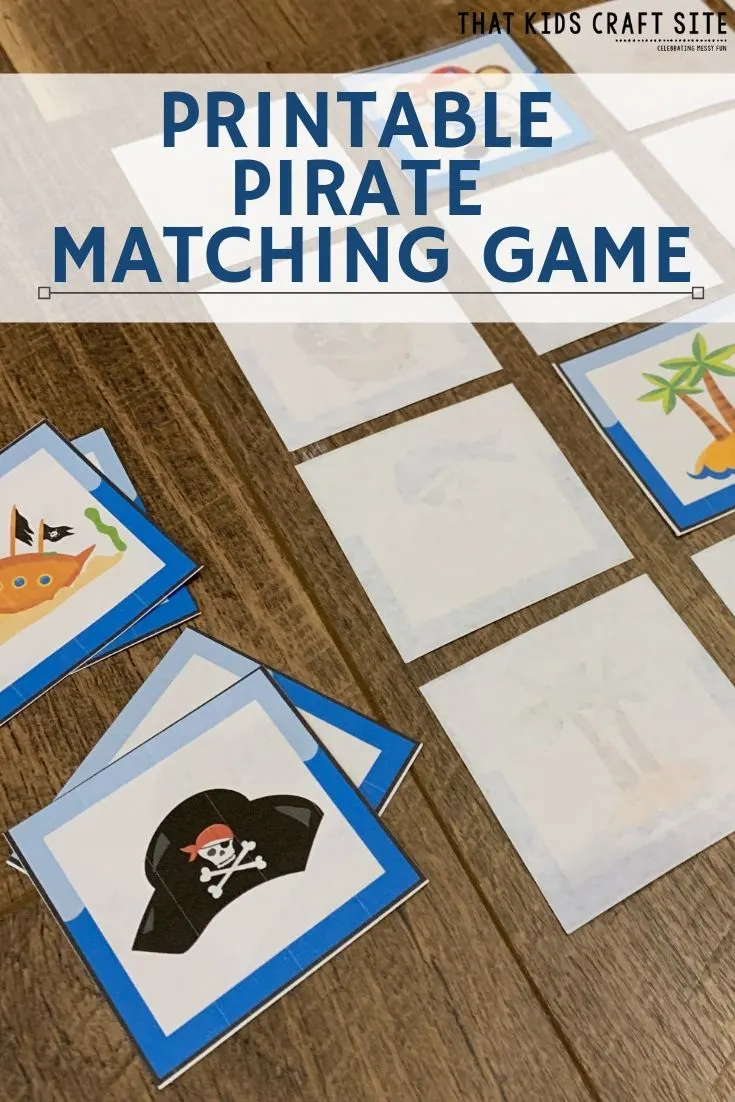 When you are ready to play, turn all of the cards face down on the table or floor. Players take turns turning over the cards two at a time. If a match is found, the player collects those cards and tries again. If a match is not found, both cards get turned back over and the next player goes.
The player with the most matches at the end of the game wins!
How to Get the Pirate Matching Game Printable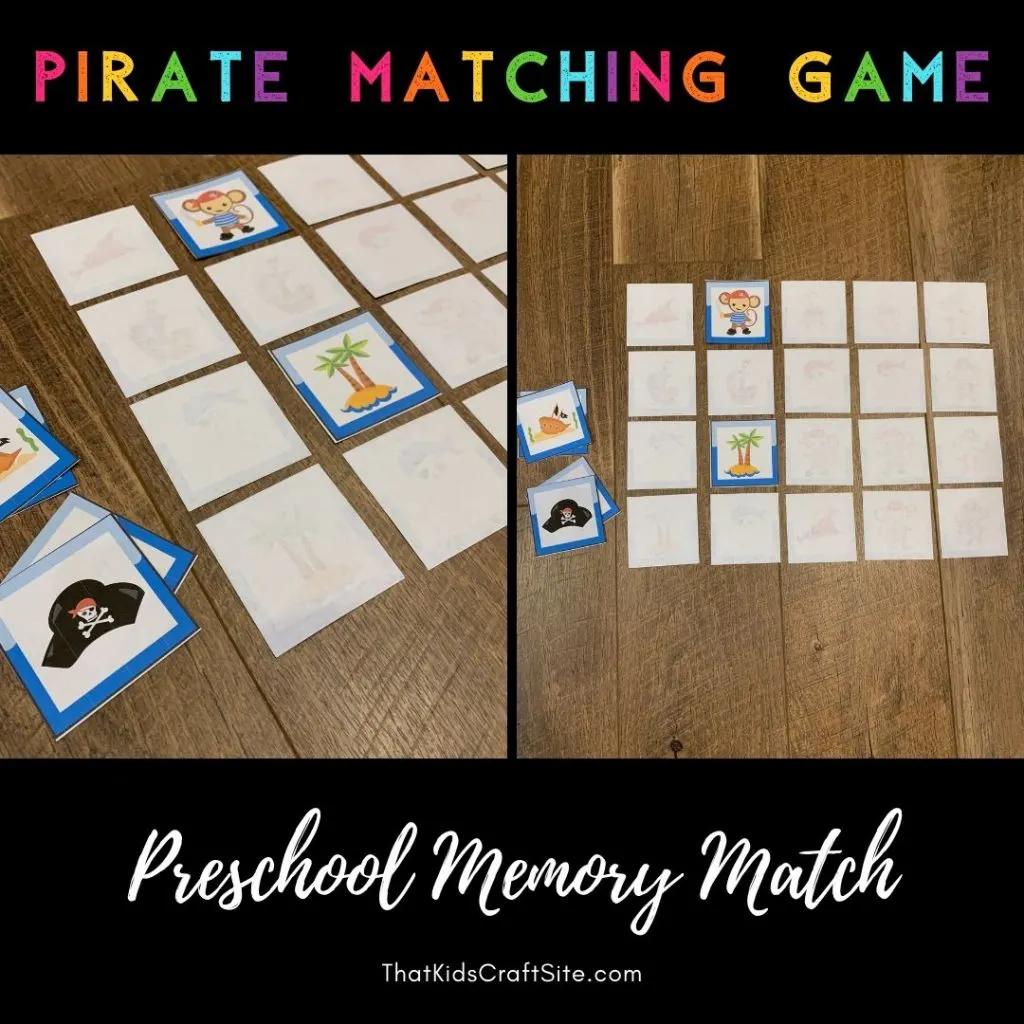 This printable Pirate Matching Game is available in the That Kids' Craft Site Shop in the $1 Deals section!
Once your payment is processed through PayPal, the link to download your printable game will appear and you can print it out.
I suggest printing it out on cardstock as it makes it a bit more difficult to see through the cards then and makes it more of a challenge when playing.
Have fun playing!
You Might Also Like:
Don't forget to grab your Talk Like a Pirate Pirate Name Chart on our sister site, MamaTeaches.com! Get it for free HERE!