It's snowing and that can only mean one thing – time to build a snowman! These snowman crafts for kids make creating your own snow person a breeze – no matter what season it is!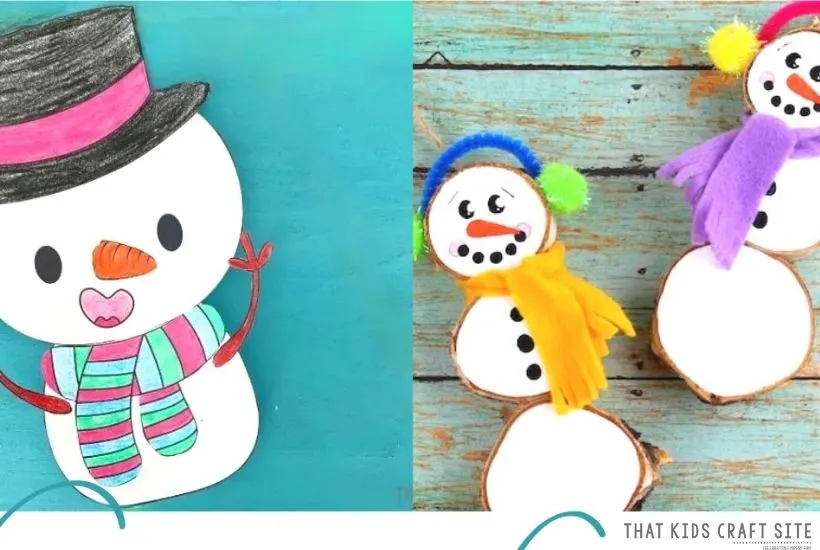 Fun Snowman Crafts
We love snowmen crafts because they're just too cute! They are perfect for those cold, blustery winter days, but also for those days when you just *wish* it would snow!
Whether you're making the snowmen craft as part of your Christmas celebration or just for winter fun, there's no bad time to make one!
So gather up your craft supplies and get crafting!
When to Use Snowman Crafts
Snowman crafts are the perfect preschool craft for winter months. They can make great classroom, hallway, and homeschool decorations!
They're also fun to do if you want to inject a little holiday fun into your classroom during the December holidays but can't mention Christmas. Snowmen are always allowed!
If you're looking for a great snowy day activity before it's time to go outside and build snowmen and make snow angels, create a snowman inside first!
In other words, there's no bad time of year to make a snowman! They are even great for Christmas in July if you want to add some chilly fun to your summer crafting fun!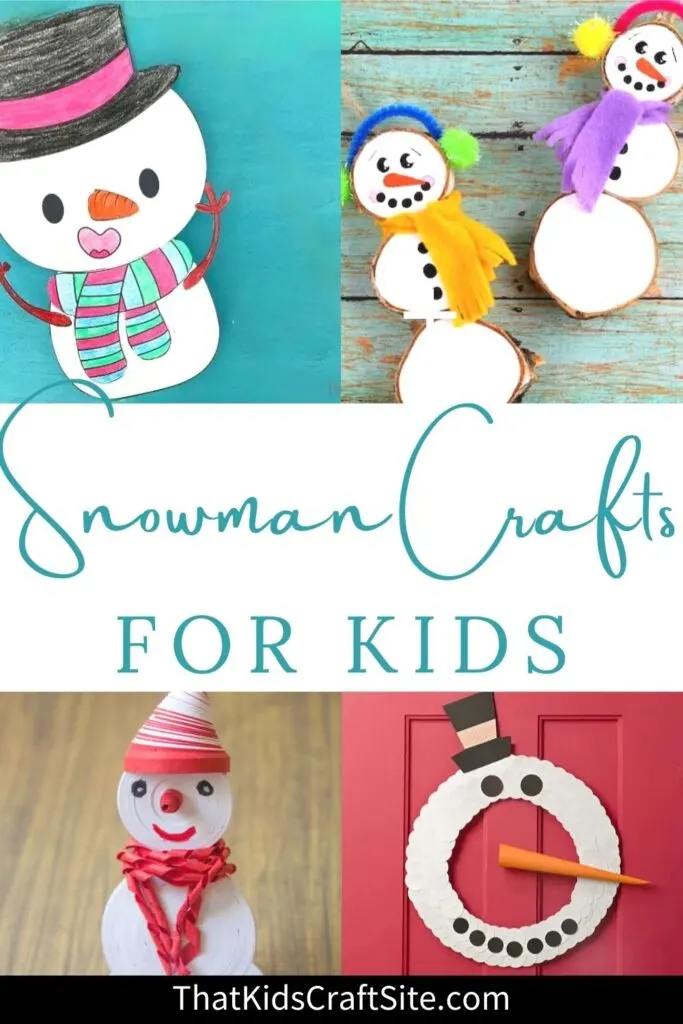 What You Need to Make the Snowman Crafts
While all of the snowman crafts below need their own supplies, we have found that when you have most of the things below, you'll be able to at least get started making snowmen!
cottonballs
glue or glue sticks
markers
pencil
paper
scissors
tape
paint
ribbon
Be sure to double-check what your snowman craft needs before you start creating though! There's nothing worse than getting halfway through a craft only to discover you're missing a key supply!
Super Snowmen Crafts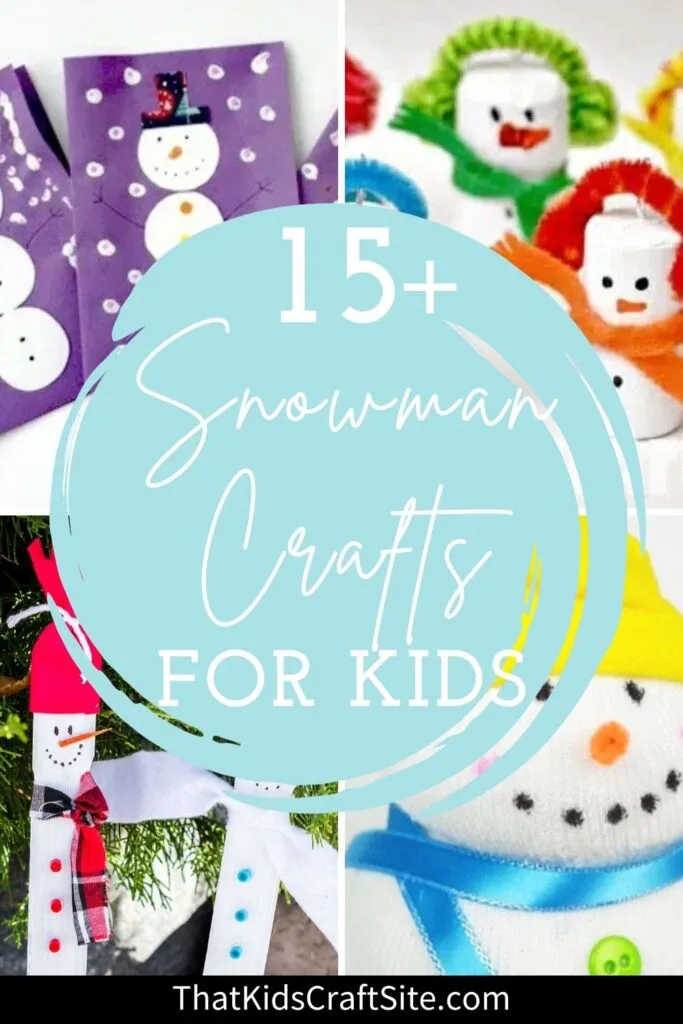 You May Also Like: