Ring in the new year with this shiny noisemaker! Kids will love passing the time till the ball drops (or till bedtime, anyway) creating this sparkly, jingling craft.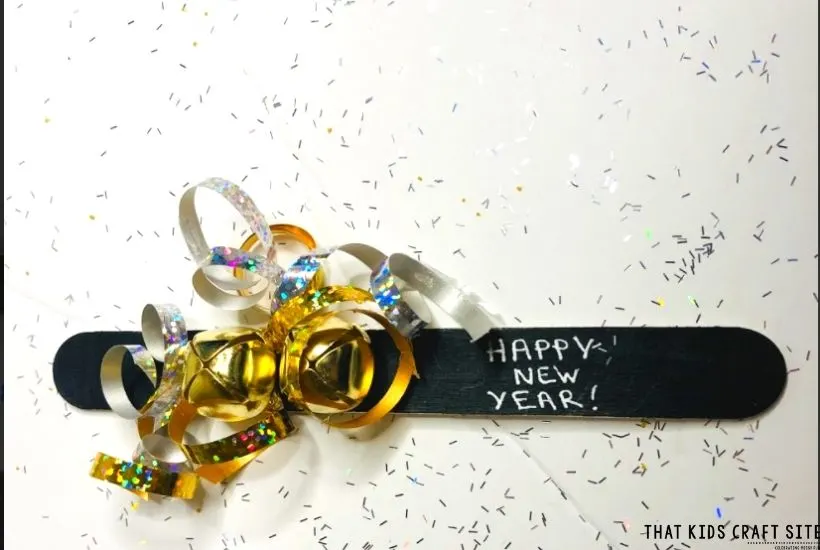 Ring in the New Year as a Family
New Year's Eve is a time of excitement and expectation. You celebrate the year past and look forward to the year to come. Kids love New Year's Eve because it involves food, festivities…and noise! (Not to mention they often get to push back their bedtimes.)
You can celebrate New Year's Eve as a family with kid-friendly activities. This craft is perfect to while away the hours till midnight. Then at the stroke of midnight (or whatever time you're celebrating), shake this jingling noisemaker to officially ring in the new year.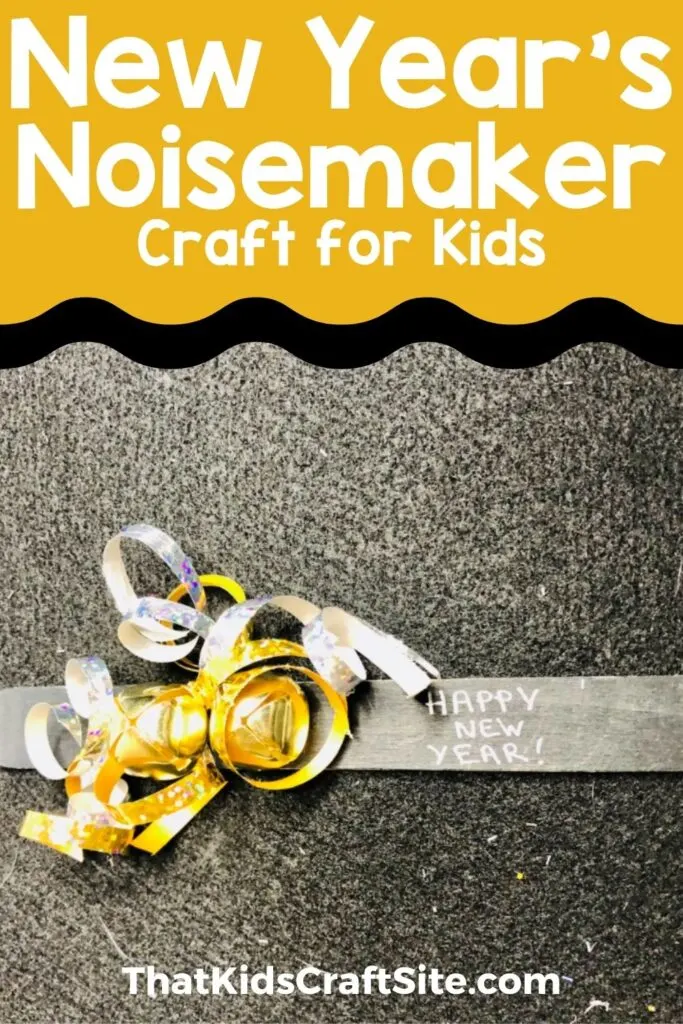 Popsicle Stick New Years Noisemaker
With a few inexpensive supplies, you can make this fun and festive noisemaker. Paint the popsicle sticks in advance for quicker assembly.
Must-Have Supply List:
Jumbo Popsicle Stick
Jingle Bell
Paint & Paintbrush
Hot Glue
Optional Decoration Supply List:
Foam Paper
Paint Pens or Markers
Craft Pom Poms
Tinsel
Curling Ribbon
Instructions:
1 – Paint popsicle stick desired color, let dry.
2 – Hot glue the jingle bell about an inch from the top of the stick.
3 – Apply additional decorations according to the desired theme – if adding tinsel, attach from the back of the stick.
4 – Ring those bells at midnight to welcome the New Year!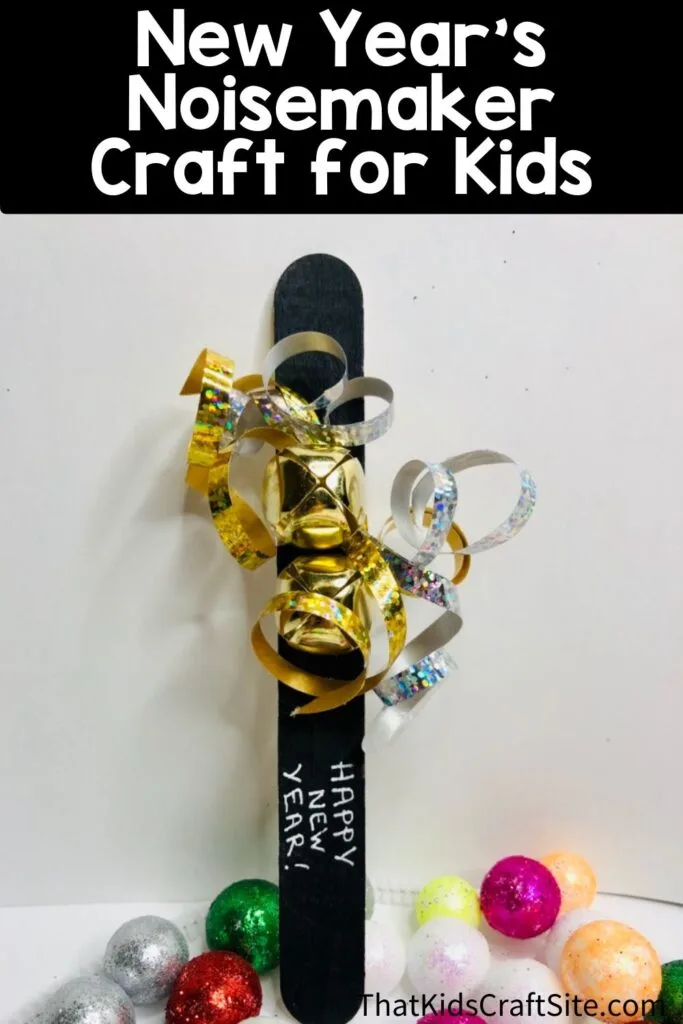 Other Fun Ways to Welcome the New Year
To round our your family New Year's celebration, consider these activities:
These quick and lively games are always a hit!
Specialty Drinks
Create a kid-friendly signature mocktail for the night, like Cranberry-Lime Fizzies (1/2 cranberry juice, 1/2 lime sparkling water, a lime wedge, and fresh cranberries frozen in ice cubes) or Wassail (equal parts cider and orange juice heated with some cinnamon sticks).
Resolutions Board
Create a place to write and pin your resolutions for the new year.
Memories of the Past Year
Share your memories from the past year. You can do this through photos or a slideshow or simply tell stories. Consider the following categories:
An Adventure
Best Family Time
Favorite Meal
Most Relaxing Day
Something I Learned/Accomplished
New Year's Playlist
A party is not complete without tunes! Use a New Year's playlist or make one with songs that hold memories. What about the top songs from the year? Or the top songs from notable years in your family's history?
New Years Noisemaker
However you choose to celebrate the start of the new year, add this craft to your list. It's simple and useful; you can literally ring in the new year! How awesome is that?
You May Also Like: