Get ready to make a fun and creative paper chicken craft for kids with this easy template!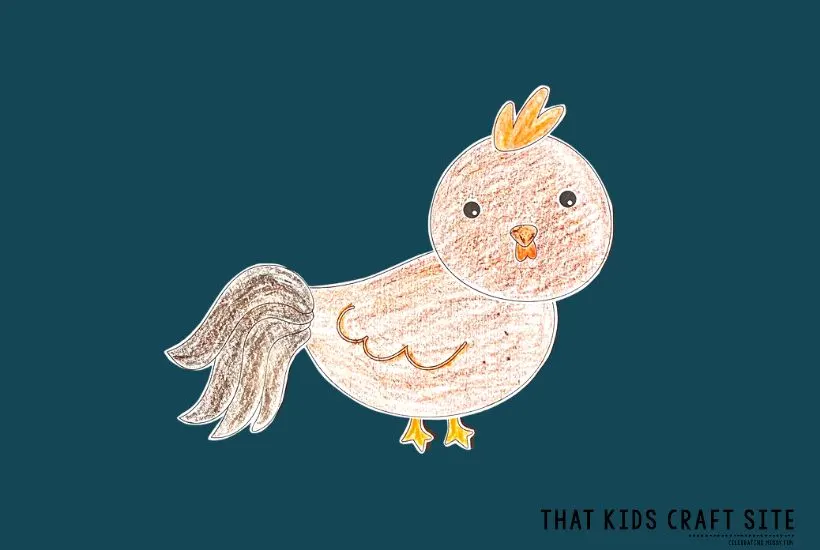 Engaging children in a paper craft is a wonderful way to spark joy while learning!
It's a delightful activity that will stimulate new ways of thinking and doing.
This type of creative learning encourages little ones to express themselves.
And that builds self-confidence and a love for the arts.
An enjoyable way for kids to explore their creativity is through a chicken paper craft.
Below, we explain just how easy it is for your little ones to put together a paper chicken.
With the help of a printable template and a few basic materials, children can begin creating.
Let's get going and hop right into this im-peck-able chicken craft today!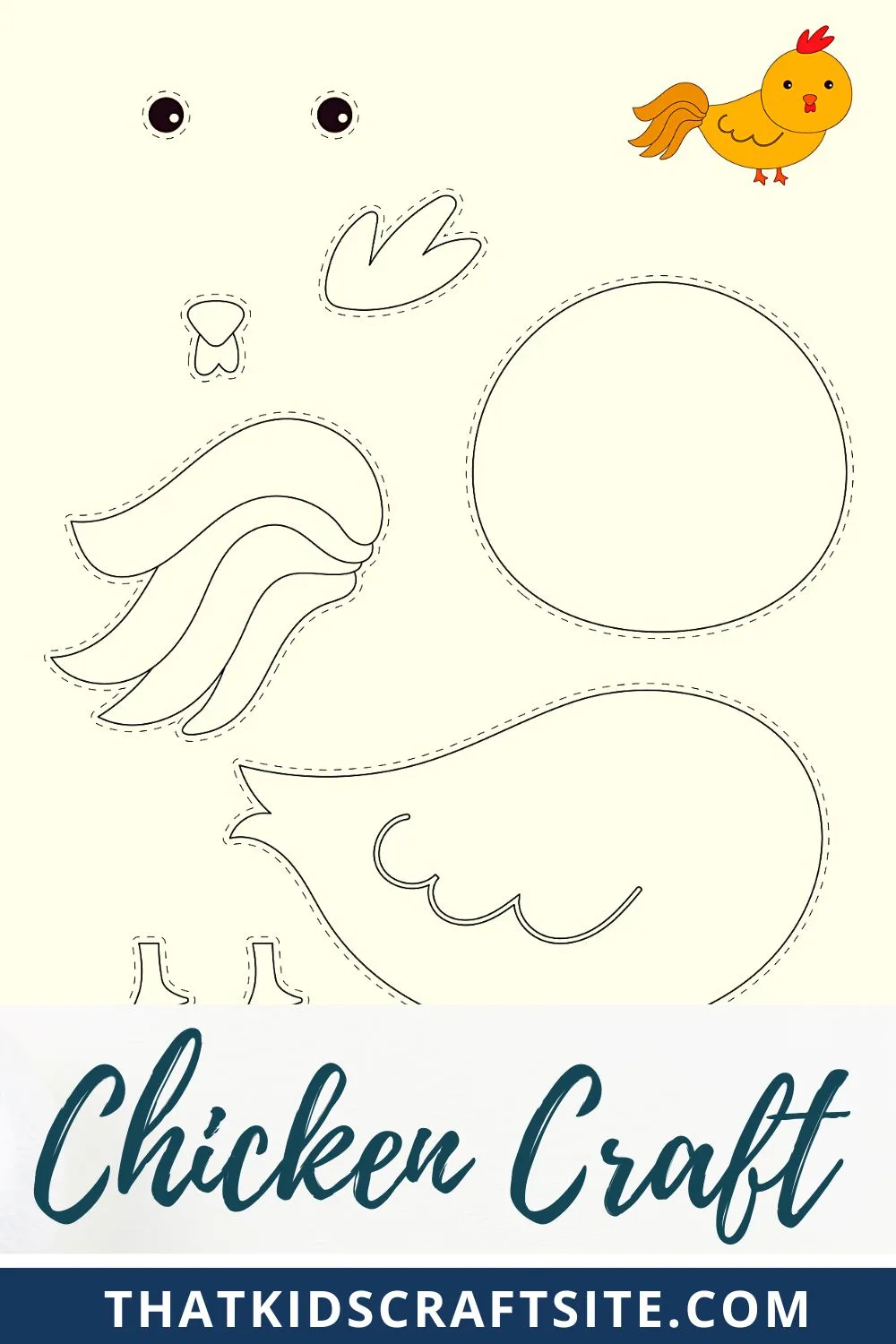 This article contains affiliate links to products that you might like.
Paper Chicken Craft for Kids
To make a paper chicken craft, only a few basic supplies are needed.
Gather the materials from the list below to begin this egg-cellent craft!
Supplies:
How to Make a Paper Chicken
Step 1:
Enter the Freebies Library and search for the "chicken craft" template.
Step 2:
Once you have located the template, print it out.
You can print one, two, or a hundred!
Step 3:
Color in the parts of the chicken with crayons or colored pencils.
Markers can also be used if that's what your little ones prefer.
Step 4:
Carefully cut out each piece of the chicken along the dotted lines.
Kid-safe scissors are perfect for this step.
Keep in mind that really young crafters might need some help cutting with scissors.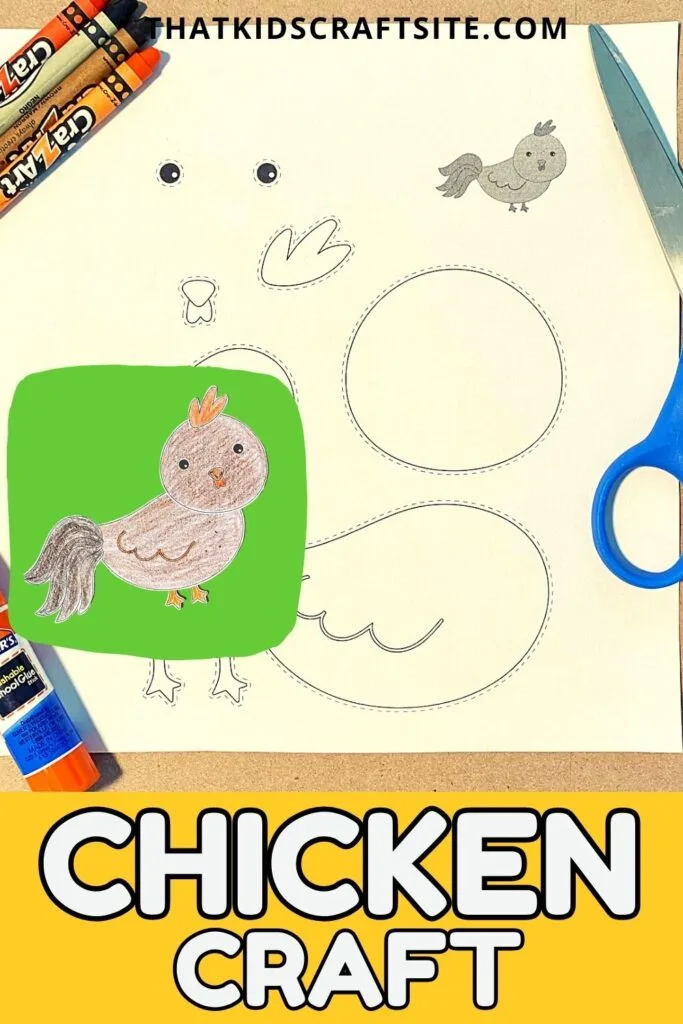 Step 5:
Assemble the chicken by gluing all of the parts together.
We like to begin with the head and go from there, but feel free to do it in your own way.
Step 6:
Once the chicken is assembled and the glue has dried, kids can add the final pieces.
Encourage children to experiment, and use their imagination.
Their chicken should be special and unique!
Prompt them with ideas such as feathers or wearable accessories.
Kids can use craft feathers or feather shapes cut from cardstock.
Clothes are always fun too.
Cut out a cardstock tee shirt or maybe a top hat for their chicken to wear.
Using the glue stick, attach the finishing touches.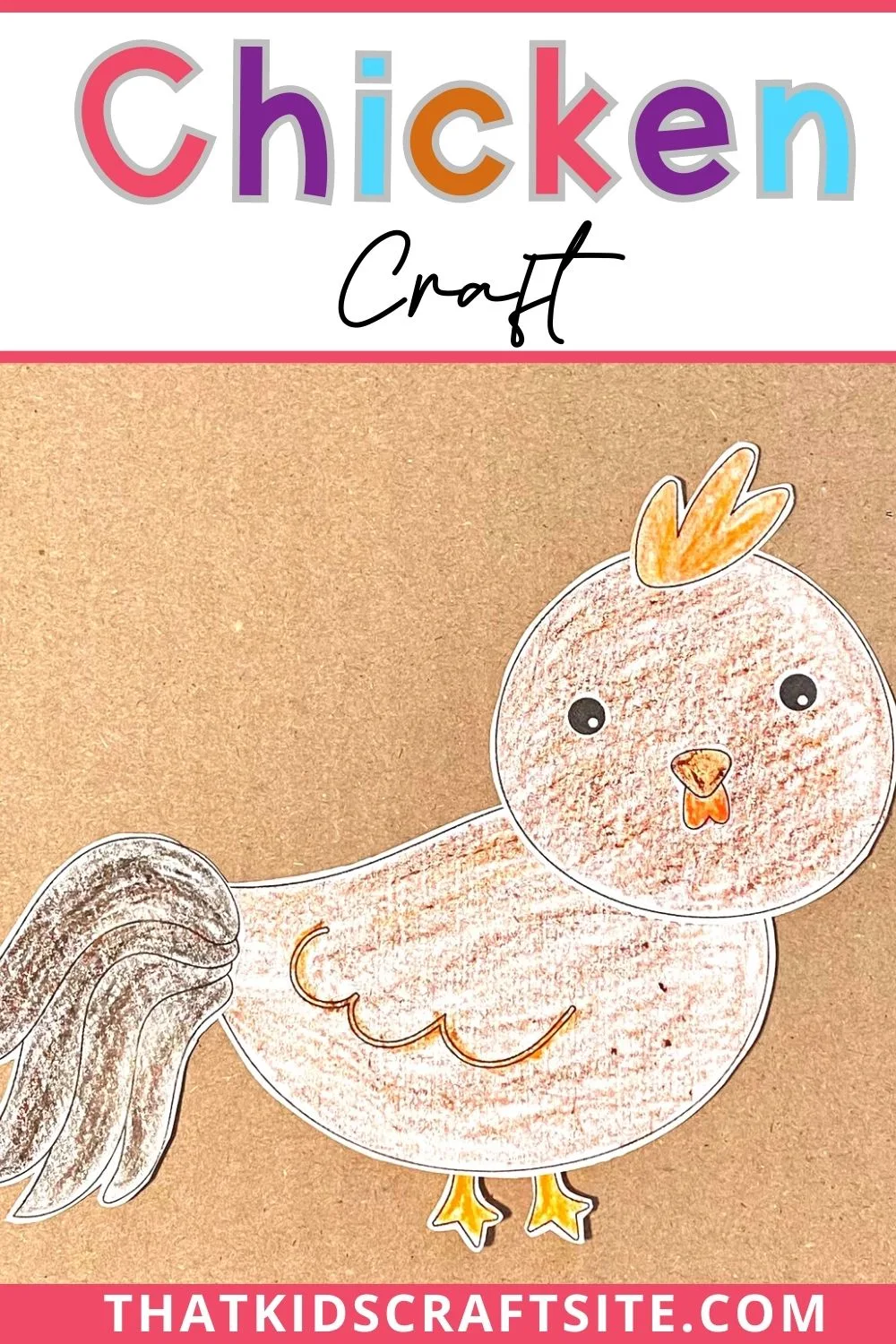 Display or Play
Now that their paper chicken craft is complete, it's time to decide whether to display or play!
Displaying your child's chicken project proudly is a must!
But before that, perhaps promote some playtime with their paper chicken.
A great idea would be to suggest a few pretend play ideas.
A few thoughts are to build a hen house, set up a farm, or create a chicken crossing.
This paper chicken craft also goes great as a reading buddy with a book about chickens.
One of our favorite kids' chicken books is called "Chickens on the Loose" by Jane Kurtz.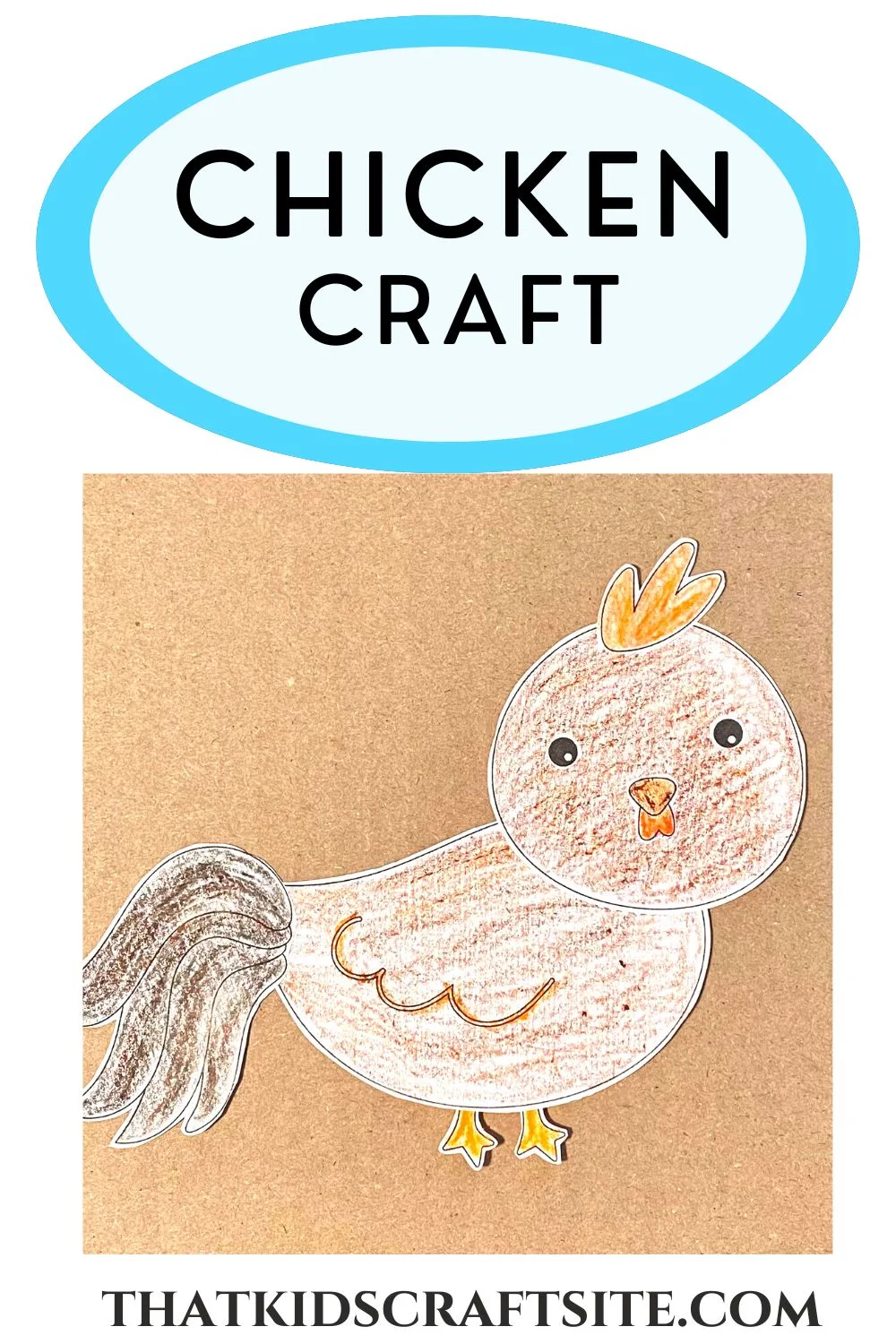 Crafting a Paper Chicken
Crafting a paper chicken is an engaging activity.
Not only does it entertain children, but it also stimulates their creativity.
Using our FREE chicken craft template makes this project super simple!
The process is easy, and kids can focus on bringing their imaginations to life.
This simple and exciting paper craft chicken is an egg-cellent activity for kids of all ages!
You May Also Like…