Create fun football crafts with fuse bead patterns!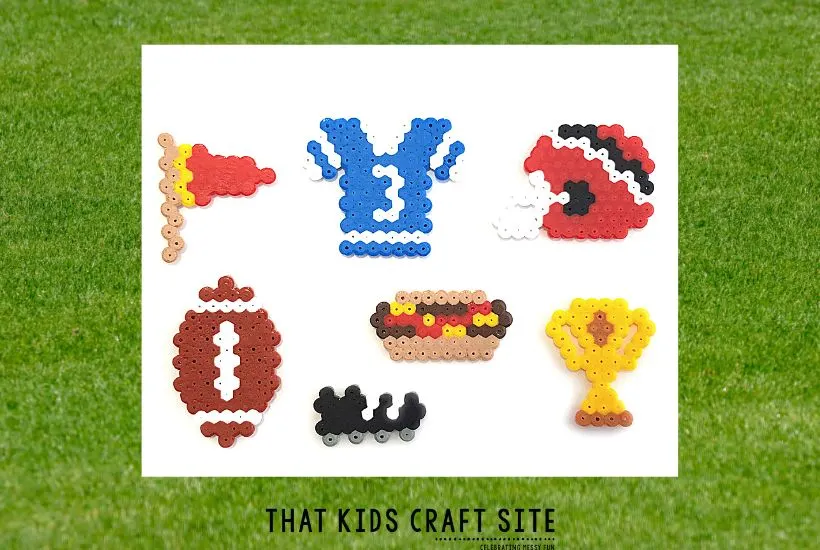 ---
Football seems like the world's most popular sport.
It brings people together with its electrifying energy and passionate fans.
If your little ones love football, we have a fun craft idea for them:
Fuse bead football crafts!
Fuse bead football inspired patterns offer a fantastic avenue for creativity.
Also known as Perler beads, this awesome medium provides hours of crafting fun!
Tiny crafters can recreate football designs using vibrant colors and easy to follow patterns.
Keep reading to learn just how easy and enjoyable making fuse bead football patterns can be!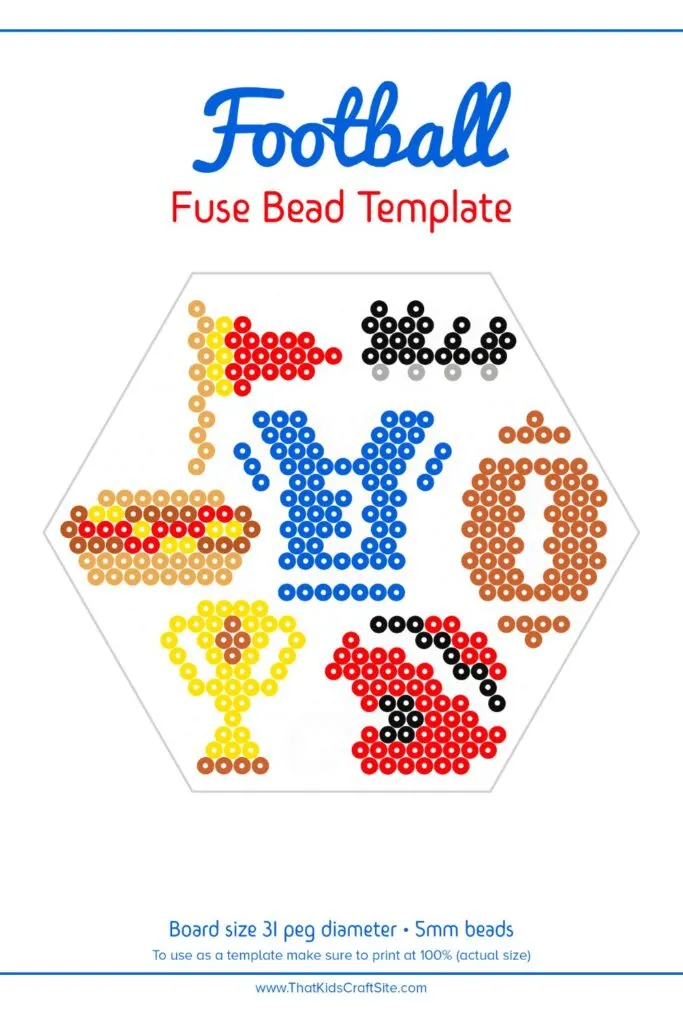 This article contains affiliate links to products that you might like.
Making Football Crafts with Fuse Beads
Fuse beads are small and colorful plastic beads used to create fun designs.
Once put together to make a design, the beads are fused together using heat.
Applying heat melts or fuses the all of the beads together into a solid piece.
Collecting Supplies
To begin, you'll need a few basic supplies.
Here's the list: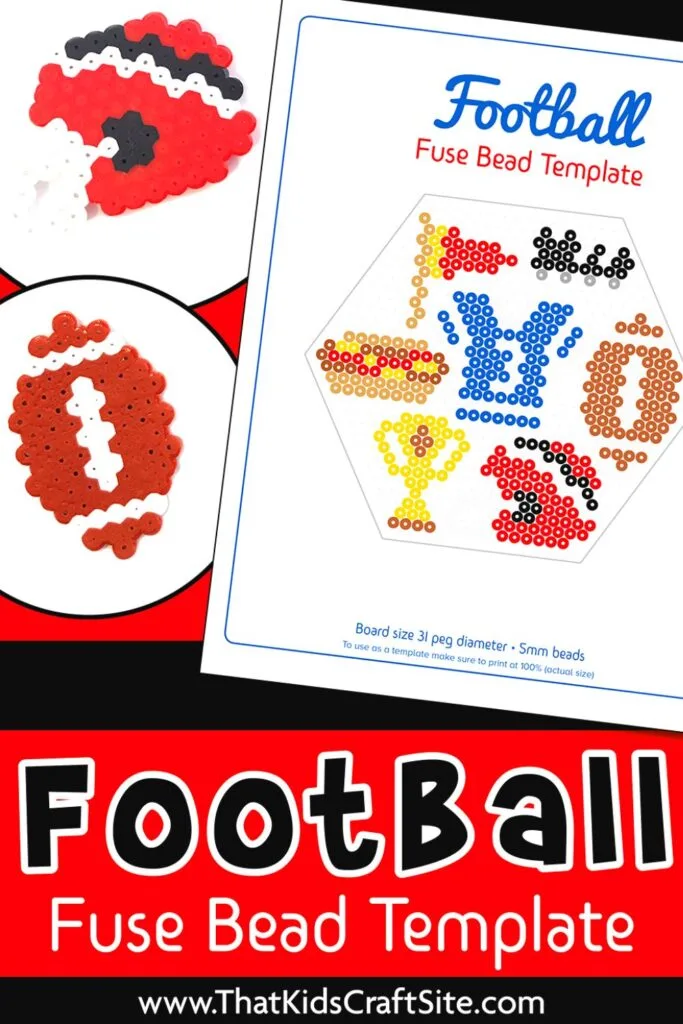 Choosing a Football Pattern
The key to creating fun football crafts begins with selecting the right patterns.
Fortunately, we have free football fuse bead templates available right here!
You can find awesome patterns featuring footballs, jerseys, flags and more.
These free football fuse bead patterns are located in our Freebies Library.
Choose a design that makes you happy.
It can be something you want to keep for yourself or give to someone you love!
Arranging the Beads for Football Crafts
Carefully place the Perler beads onto the pegboard, using your chosen design as a guide.
The pegboards have evenly spaced pegs to hold the beads in place.
Big tweezers might be useful as they make it easier to handle the beads.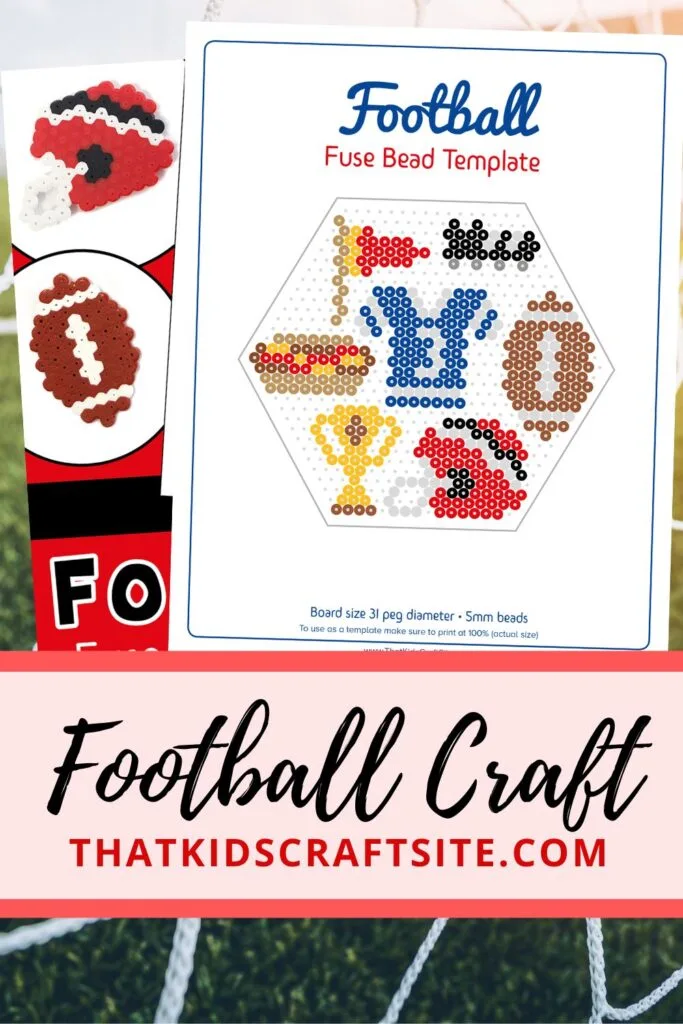 Fusing the Beads
Heat your iron to a medium setting (without the steam).
Place a sheet of ironing paper over your design.
In a circular motion, gently press on the design for about 10-20 seconds.
This will melt the beads together.
You only have to do one side for the design to stay together, but you can do both if you like.
Removing the Beads
Let the melted beads cool down for a few minutes after they have been ironed.
Once they are cool, carefully lift the design from the pegboard.
The beads should be fused together, keeping their shape.
If any beads should come loose, repeat the ironing process until they melt to each other.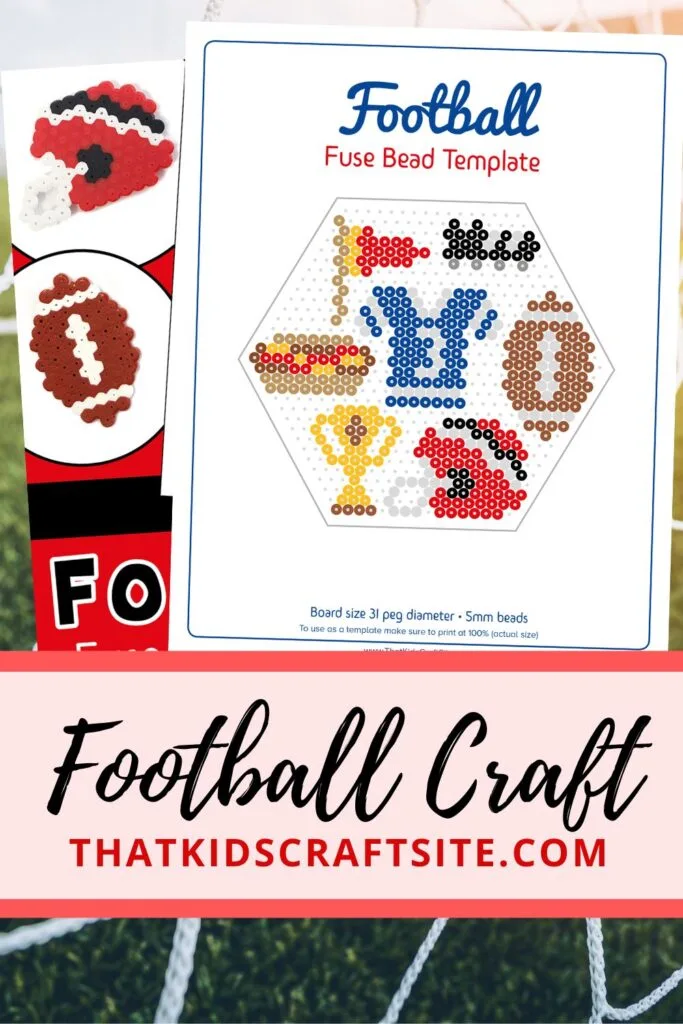 Football Crafts from Fuse Bead Patterns
Creating football crafts from fuse bead patterns is a great way to show some love for the game.
Fuse bead football crafts can be turned into coasters, keychains, magnets, and more!
The possibilities are endless.
So, gather your supplies and start crafting football fuse bead patterns for you and your friends!
You May Also Like…