Each of these letter Q crafts for kids are the perfect way to teach them all of their favorite things that start with the letter Q! Add these crafts to your next alphabet lesson today!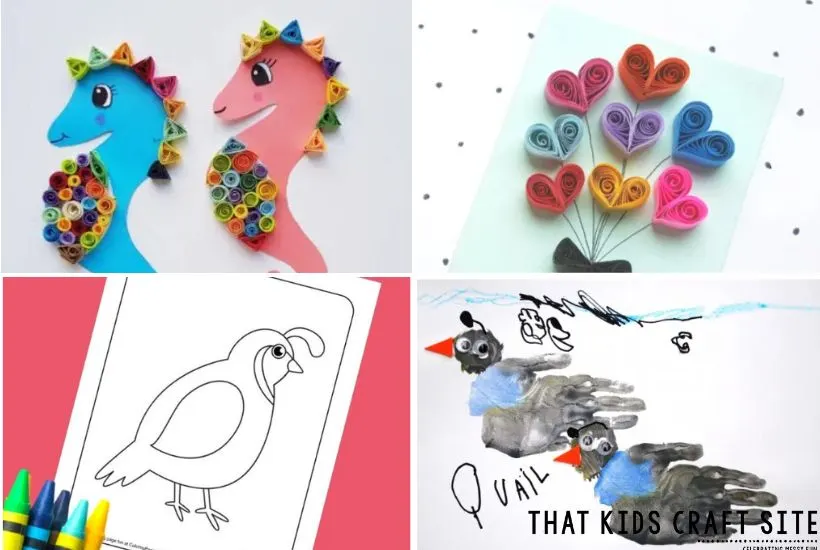 Learning about the Letter Q
Teaching the Letter Q through the use of fun crafts is one of the best ways for your little ones to learn! Your kids are going to be excited and interested to dive right into these alphabet projects. While completing these crafts, your little learners are going to be participating in hands-on activities to reinforce their knowledge of the letter Q and work their fine motor skills!
There are twelve different crafts below that are focused around the letter Q! You will see that quilling accounts for many of the projects. Quilling is the art of shaping and bending strips of paper to create any design imaginable. Glue will be used to hold the strips of paper together to create your designs.
Children are able to retain information better when they incorporate a variety of their senses into learning… and we hope our crafts can help with this! We have made it easy to make the alphabet come alive with the letter Q crafts for kids listed below!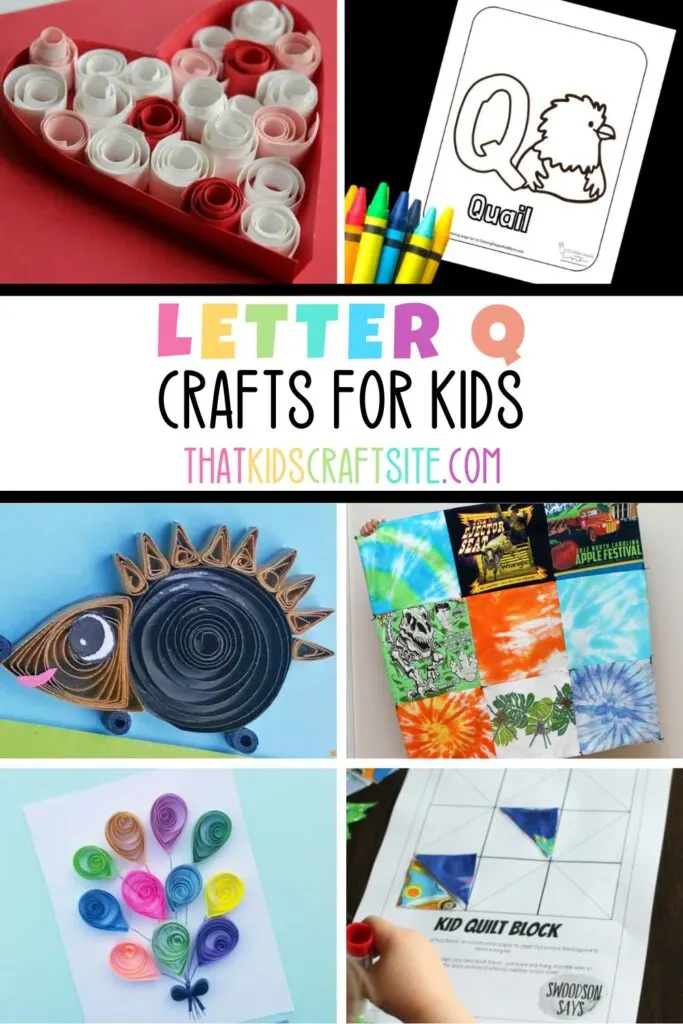 Supplies Needed for Q Crafts
Here is a list that highlights some of the most commonly used craft supplies when completing the Letter Q activities!
Coloring Supplies (Markers, Crayons, Colored Pencils)
White printer paper
Glue or Glue Sticks
Pro tip: always click on the craft you wish to complete and check to make sure you have everything you need for that specific project. Your kids may not be too happy if you have to make a supply run midway through your craft!
Fun Alphabet Crafts
Grab your supplies and get crafting! We can't wait to see what you create during your alphabet lesson.
You May Also Like…