Learning the alphabet will be fun with these exciting hands-on letter M crafts for kids!
Grab your littles and have a great time identifying a new letter!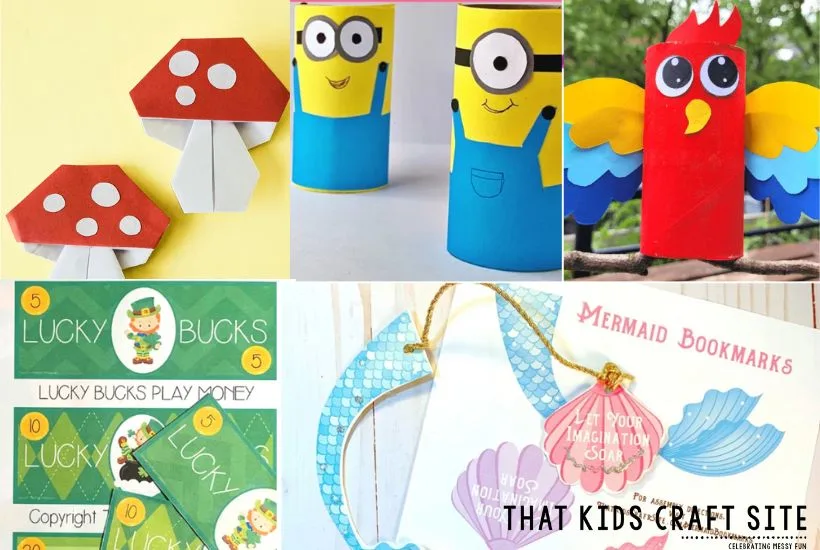 Make Learning the Alphabet Fun
These letter M crafts make for the perfect way to explore a new letter! Learning the alphabet is a very important part of the preschool and lower elementary years. Early letter recognition will not only strengthen your child's reading skills but also make them excited to put all their new knowledge to the test!
There are 30 different crafts listed below for you to choose from! All of these crafts can be used during your alphabet lesson because they are all related to an item that begins with the letter M (I'm sure you guessed that already).
Your kids are bound to find something they are excited to create from this list of crafts! They can choose from creating mermaids, making monkey puppets, pages of coloring, using toilet paper rolls to create Minions, creating monster bookmarks and so much more!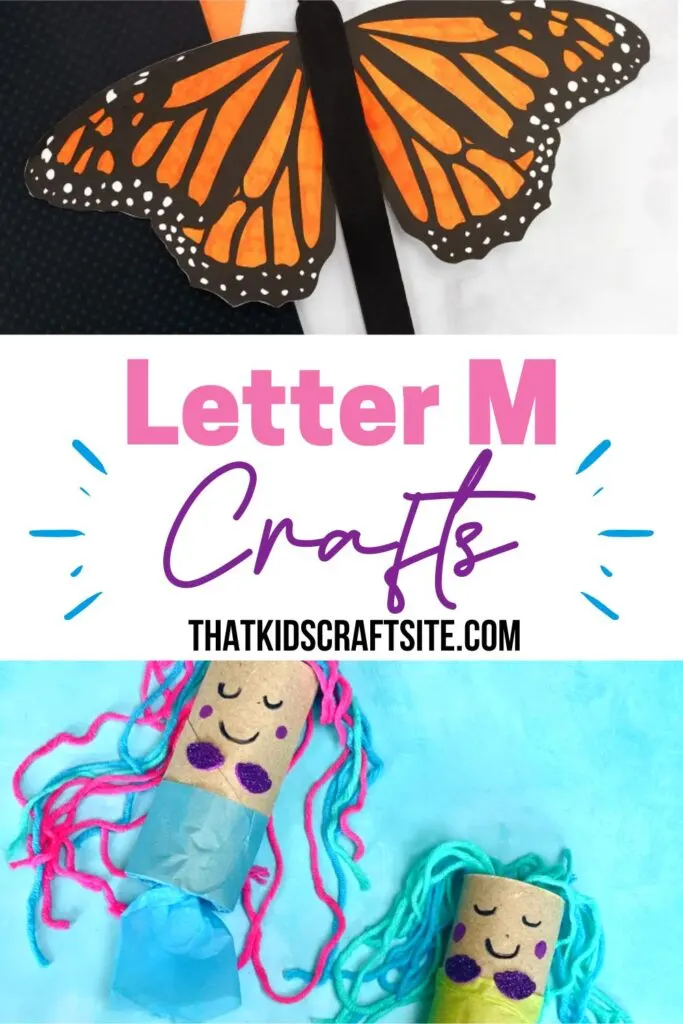 Supplies Needed for M Crafts
Each alphabet craft below requires its own specific supplies, but here is a list of items that are commonly used throughout them all!
Coloring Supplies (Markers, Crayons, Colored Pencils)
Glue or Glue Sticks
White Printer Paper
Toilet Paper Rolls
Be sure to click on the craft you want to complete to ensure you have everything you need on hand before you begin your crafting! Nothing is worse than having to stop midway through a project to go on a supply run!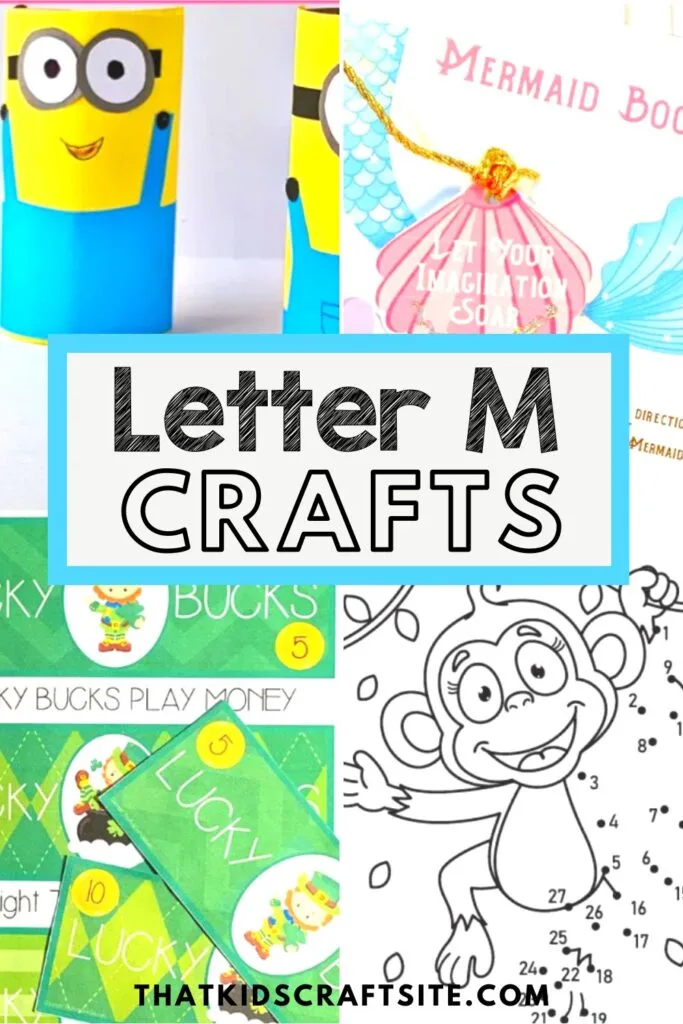 Fun Alphabet Crafts
30 Letter M Crafts for Kids
Your kids will have heaps of fun learning about a new letter as they create these wonderful examples of words that start with the letter M!
So what are you waiting for? Grab your little learners and get crafting!
You May Also Like…