Celebrate peace with this Peace Dove Handprint Craft for preschoolers.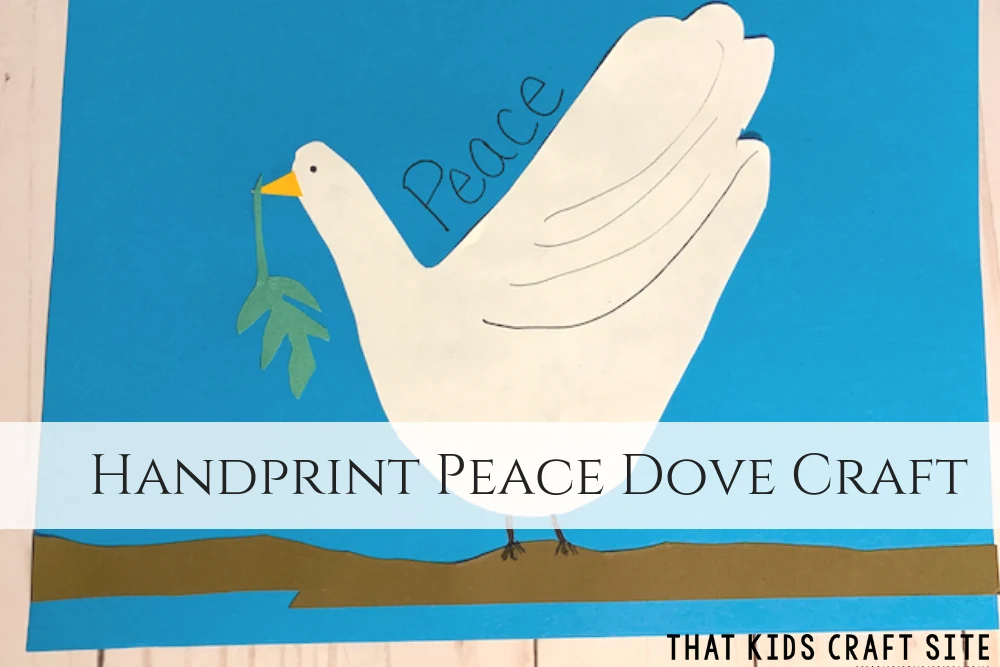 Teach kids about peace with the help of this handprint peace dove craft. It's a great way to open up discussions about peace and what it means to them.
Looking for a craft for Martin Luther King Jr.'s birthday? This handprint dove is the perfect preschool craft.
If you're looking for more winter crafts for kids, the Peace Dove is included in our January Crafts for Preschoolers. Check out the complete list of preschool crafts for January here.
Peace Dove Craft
The best part of this Peace Dove preschool craft is that it only requires a few simple materials and captures kids' handprints for years to come. As a mom and teacher, I love crafts that capture moments in time.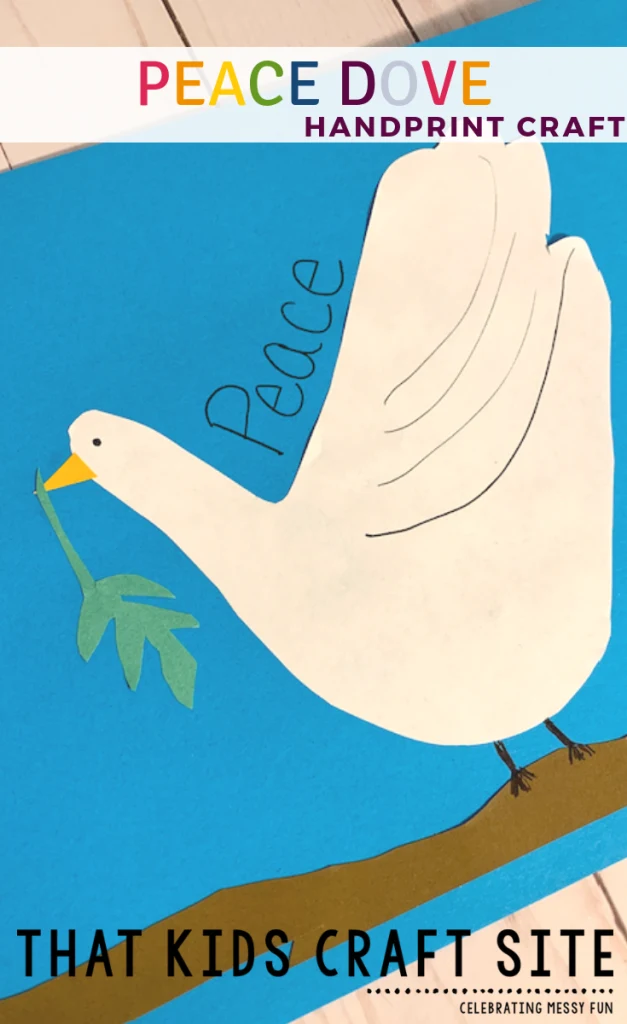 How to Make the Peace Dove
Age: 4+
Time: 15-20 minutes
Materials:
Construction Paper: Blue, White, Green, Brown, Yellow
Glue Stick
Scissors
Black Marker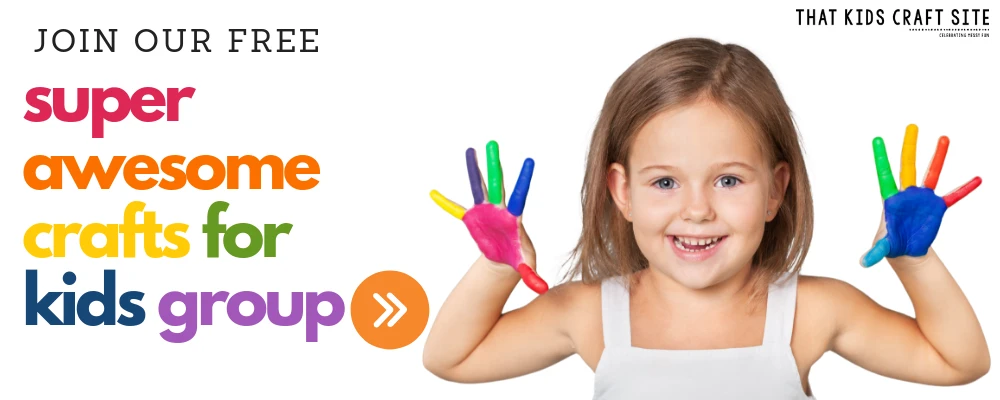 Directions:
With four fingers together and the thumb stretched away, trace a handprint onto the white paper. The fingers and palm make the body and wings while the thumb is the dove's head.
Cut out the handprint and glue it to the blue paper.
Draw curved lines to make the wing.
Draw a dot for the eye.
Cut out a small beak out of the yellow construction paper.
Glue the beak onto the face of the dove.
Cut out an olive branch from the green paper and glue it to the beak.
Cut out a strip of the brown paper to make a branch. Glue it below the dove.
Draw the dove's legs and claws latching onto the branch.
Write the word "Peace" on the page and display!
More Preschool Crafts You'll Love
Show Us Your Peace Dove!
Did you try your hand at making one? We'd love to see how it turned out! Snap a photo and tag us on Instagram @ThatKidsCraftSite! We can't wait to celebrate your creativity!
Crafting on the Go!
Need to take the directions with you for the Peace Dove? No problem! Simply click on the print button below and the directions will print out for you. You can take them with you to school or wherever you'll be crafting! Have fun!