Learn all about snails with a super duper snail paper craft.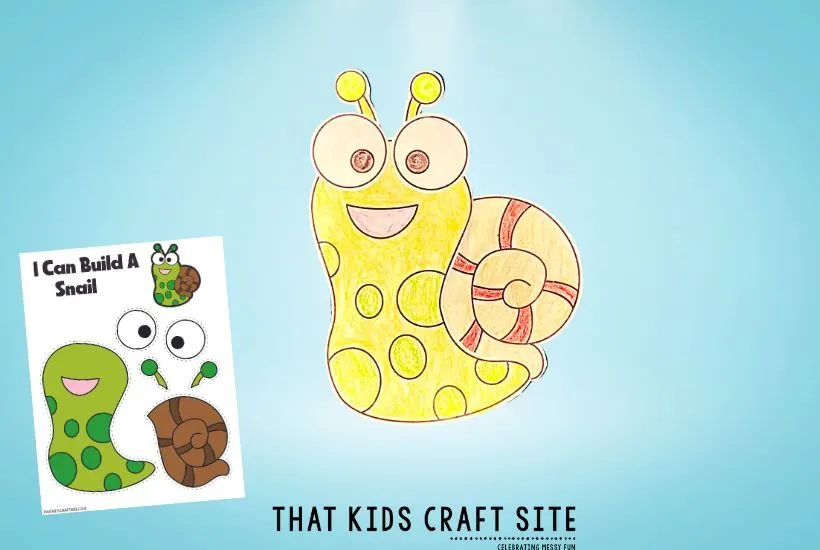 What are snails? Where do snails live? And what do they like to eat?
These are great questions and we're pretty sure that your little ones have the same ones and even more!
In fact, there is really so much to learn about these tiny little creatures.
For example, did you know that most snails are actually really, really small, usually less than an inch long?
There is, however, one type of snail known as the giant African Land Snail that can be up to 8 inches long and weigh almost 2 pounds.
But that's not even the largest snail in the world.
The Australian Trumpet Snail is the largest snail in the world, and it can get up to 35 inches long and weigh almost 40 pounds! Can you imagine?
Does all of this information make your kids even more curious about snails?
Because there is so much to discover about these tiny slimy critters, we think that a hands-on activity will surely grab the attention of little learners.
So, why not introduce a number of different snail facts with an exciting snail paper craft that we have available right here in our Freebies Library!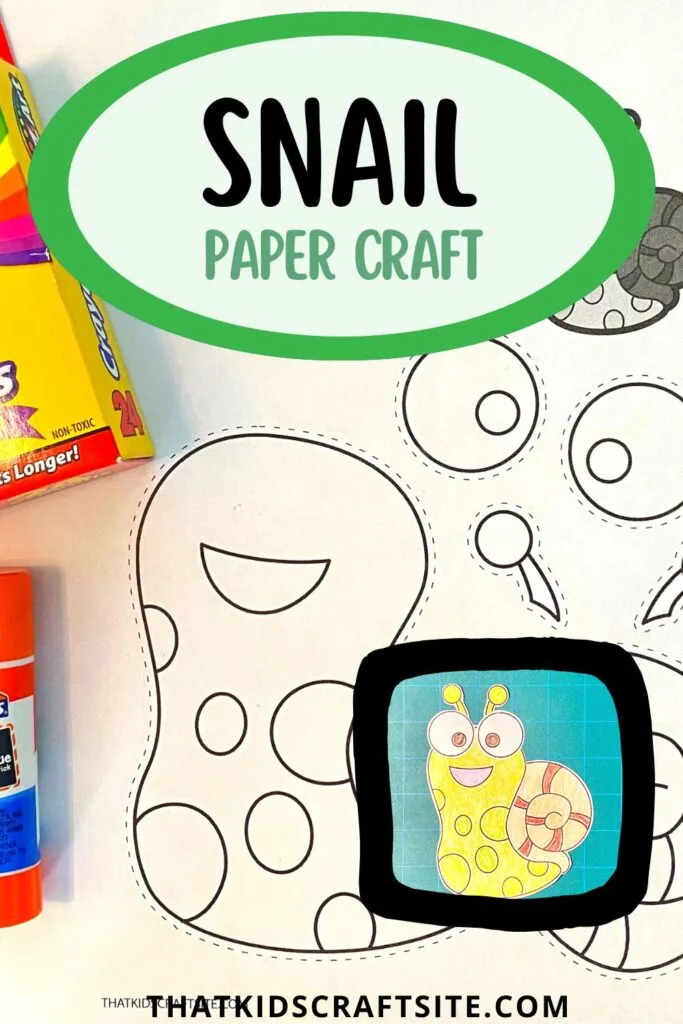 This article contains affiliate links to products that you might like.
Paper Snail Project for Kids
A paper snail project is a fun and magical activity for little learners.
You can cater to these natural curiosities of your children by simply introducing this exciting snail paper craft to your kiddos.
As they create and build a snail of their own, children will instinctively want to learn more about snails.
Not only that, but there's a chance that kids will become interested in gaining knowledge about other bugs and nature facts, as well.
This simple snail paper craft is great for toddlers, preschoolers, and students in grade school.
Using only a few supplies, kids can color, cut, and create the cutest little snails.
Scroll down below and find out just how easy it is to make a snail paper craft with your kiddos.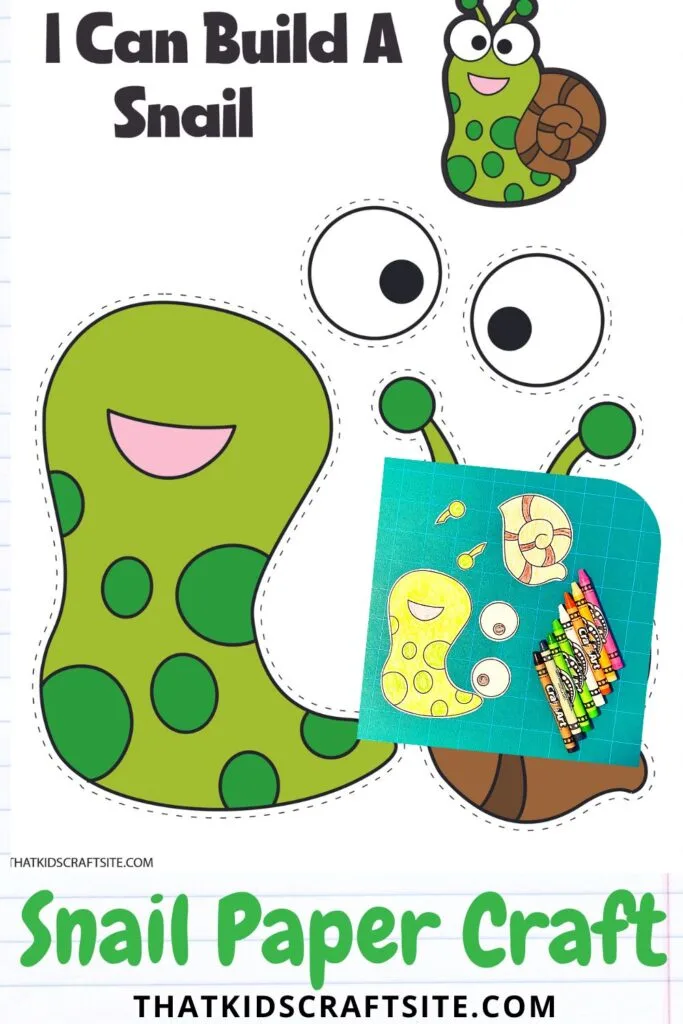 Materials:
Paper
Printer
Crayons or Markers
Kid-Friendly Scissors
Glue Stick
Instructions:
Go to the Freebies Library and search for 'snail paper craft'.
Download the FREE printable file.
Print out the snail paper craft activity sheet. *You can print as many as you like!*
Color in all of the parts of the snail using a variety of crayons or markers.
With kid-friendly scissors, carefully cut out the pieces along the dotted lines. *Depending on the children's ages, they may need a helpful hand or just some extra supervision for this part.
Assemble the snail by gluing all of the parts together using the glue stick.
Once the snail is completely dry, it's ready to be displayed. Frame it for the classroom, hang it up at home, or give it to a friend just because!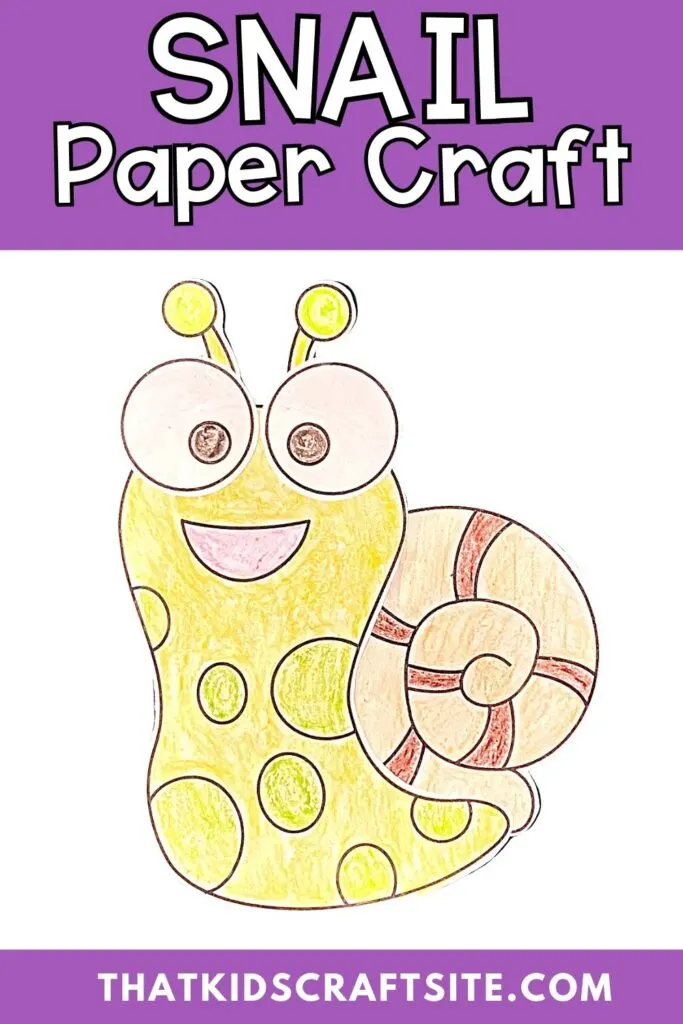 Crafting a Paper Snail
Children will enjoy crafting a paper snail either at home or in the classroom.
It's an exciting and engaging activity that can be done for many reasons.
Introduce this snail paper craft for an interesting afternoon art project.
You can also use the printable as a supplement to a lesson on critters.
Perhaps include this awesome activity as something to do during a book reading about snails.
However you choose to present this paper snail craft to young children, just know that they will enjoy creating their very own super cute snail.
Happy Crafting!
You May Also Like…