Introduce your young learners to the letter S through an assortment of easy and exciting alphabet crafts!
Below you will find 25 different crafts to choose from! Each of these unique crafts all involve items that start with the letter S! Whether your child is into slithering snakes, beautiful swans, building snowmen, or even making their own slime… there is sure to be a craft for everyone!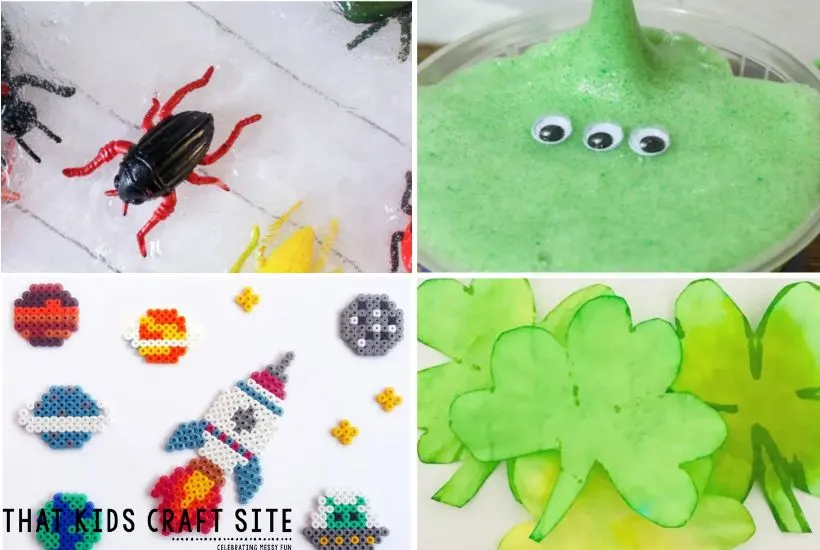 Learning About the Letter S
Learning the alphabet is an important skill for all of our kids who are in the preschool and lower elementary levels.
Being able to identify and distinguish between different letters will give them a firm foundation of the alphabet.
Letter recognition will help tremendously with their reading skills once that time comes.
One of the best ways to learn about letters is to do crafts and activities that focus specifically on those letters. Being hands-on during the alphabet lesson will keep your kids engaged in the activity and excited to learn about a new letter!
Going letter by letter instead of trying to introduce multiple letters at once will prevent your child from becoming overwhelmed by their new knowledge.
Today, focus on the letter S with one of these fun crafts!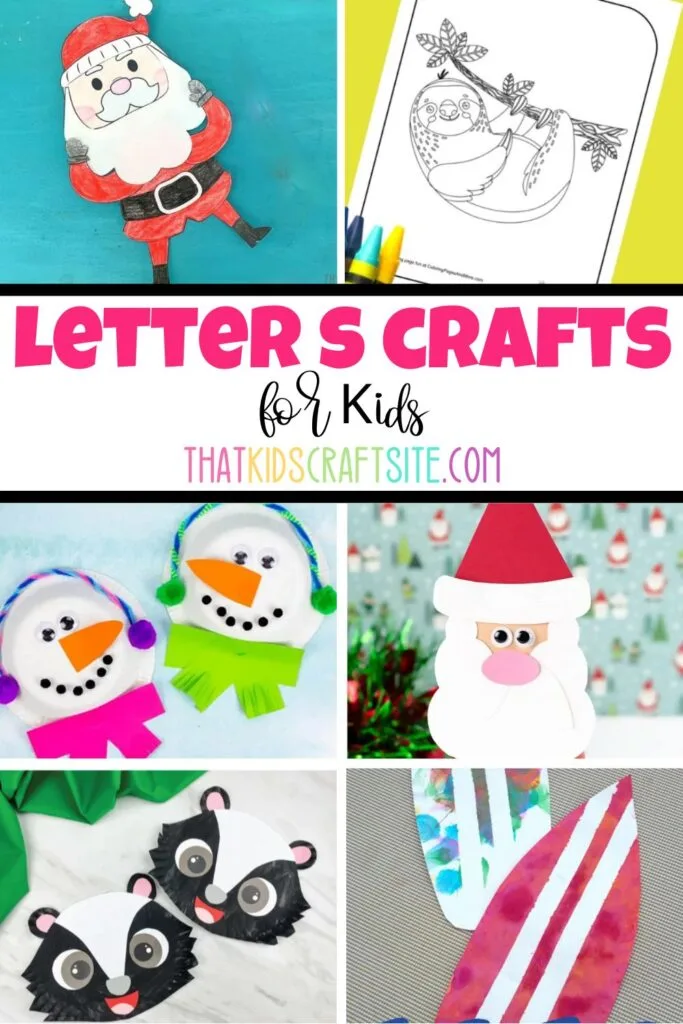 This article contains affiliate links to products that you might like.
Supplies Needed for S Crafts
Here is a list that highlights some of the most commonly used craft supplies needed to complete the Letter S crafts below!
Coloring Supplies (Markers, Crayons, Colored Pencils)
White Printer Paper
Glue or Glue Sticks
Paper Plates
Pro tip: The items above are a great place to start as far as supplies go… but each activity has its own list of materials that you'll need. Be sure to look them over before starting one of the projects with your kids!
Fun Activities for the Letter S
How many letter S crafts are you going to make during your alphabet lesson today?! We cannot wait to see your beautiful creations!
You May Also Like…