Learn all about the zany letter Z with zippy arts and craft projects!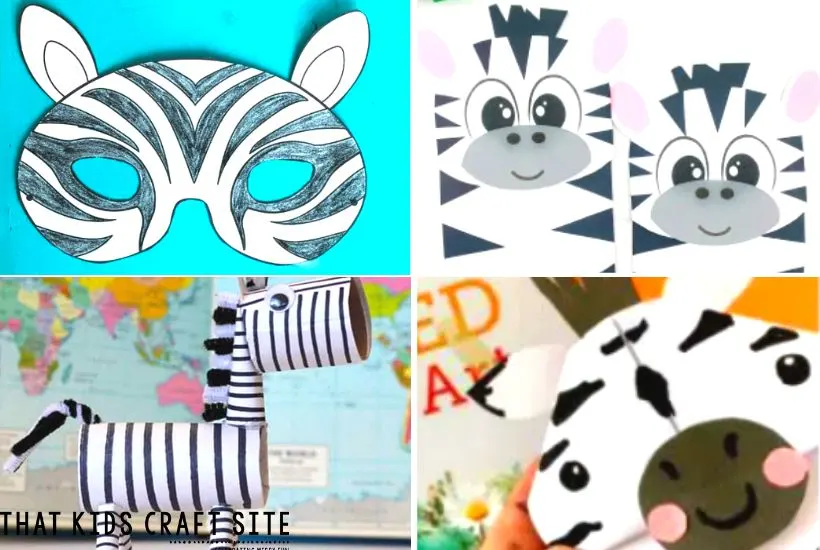 Introduce your little ones to the amazing letter Z, today!
Did you know that teaching children about the alphabet is best done one letter at a time?
By doing it this way, kids will begin to create memories about a particular letter.
This, in turn, will strengthen their alphabet knowledge, including letter identification, recognition, and sound. Awesome, right?
Not only that but learning about the alphabet one letter at a time is super fun!
A really exciting and engaging method for young learners to meet the letter Z is through craft activities!
Provide your kiddos with the opportunity to learn all about the letter Z with an assortment of fun projects!
Below, we have put together a list of interesting activities that will help little ones learn about the zealous letter Z.
They are the perfect projects for continuing alphabet education either in the classroom or at home!
Let's discover a variety of crafts that focus on the zingy letter Z!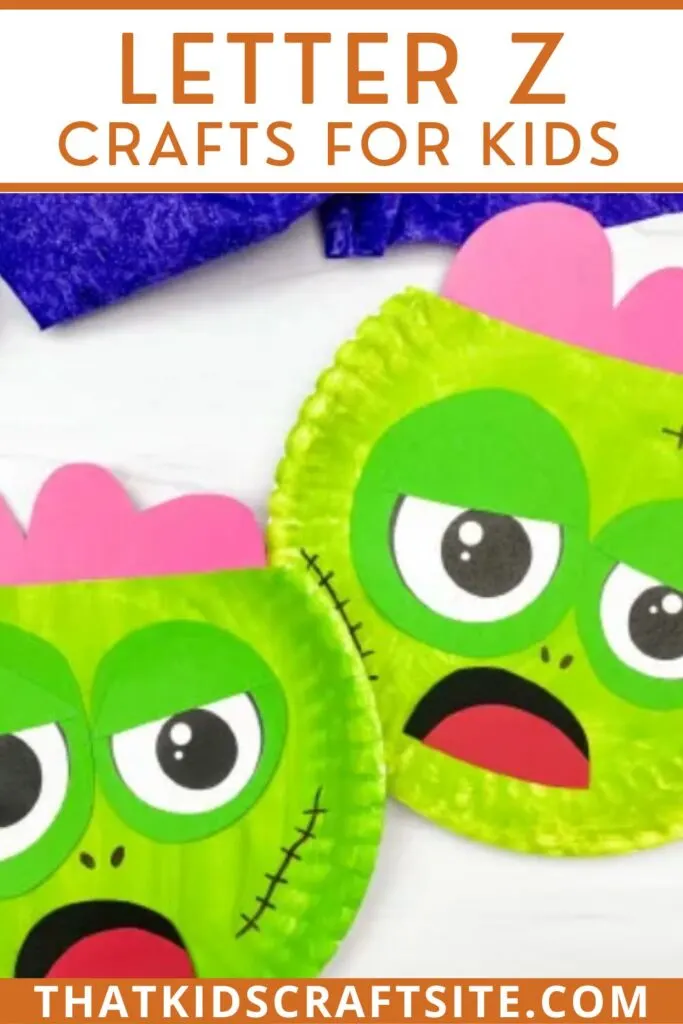 This article contains affiliate links to products that you might like.
Letter Z Projects for Preschoolers
Feature letter Z projects for preschoolers with an assortment of zany Z craft activities!
Kids that craft are given a variety of educational opportunities for every type of learner.
Whether your kids learn best from watching, reading, or playing, exciting craft projects are the way to go.
The whole process of crafting provides students with a number of different ways to grow and learn.
Projects that focus on the letter Z words, such as zebra and zombie, will make learning this zinger of a letter exhilarating!
Perfect for young learners, these zany Z activities are both engaging and educational.
Introduce some incredible and amazing letter Z arts and crafts projects to your favorite little ones today!
Keep reading to discover different letter Z activities!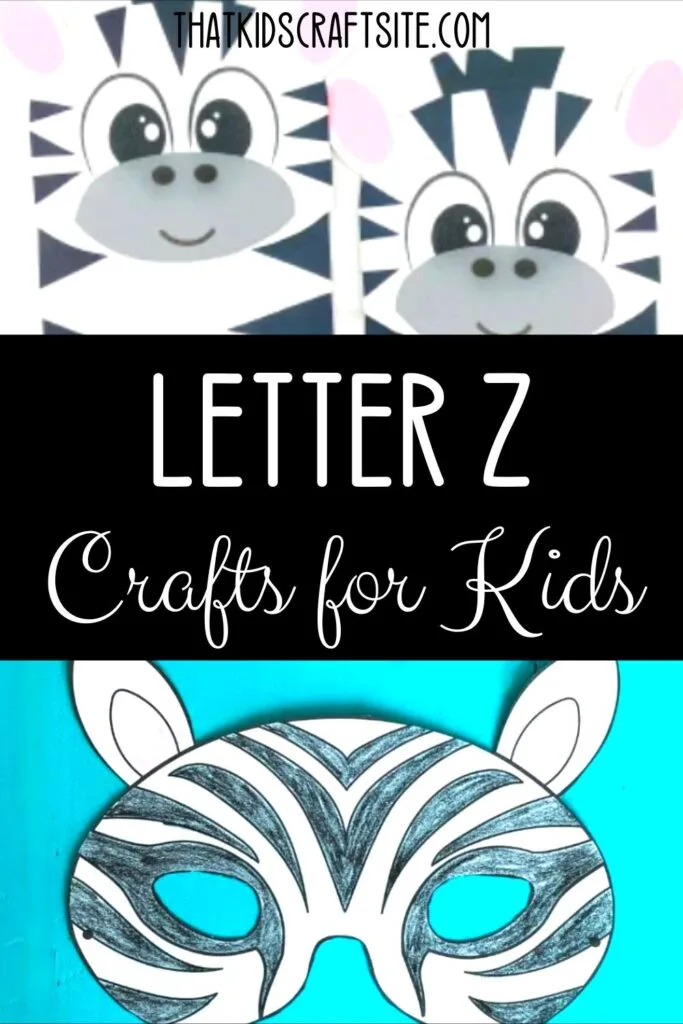 Making Letter Z Crafts with Children
Making zany letter Z crafts is one of the best ways to learn about this awesome letter of the alphabet!
The crafts that we have compiled below mostly require basic crafting materials that you probably have on hand in your craft room.
Check out the list of the most common supplies that you will probably need for these fabulous Z arts and crafts activities.
Basic Supplies for Letter Z Craft Activities:
While this is a short list of some of the basic craft materials that you will need for letter Z crafts, be sure to check out the full list before beginning any project with your kiddos.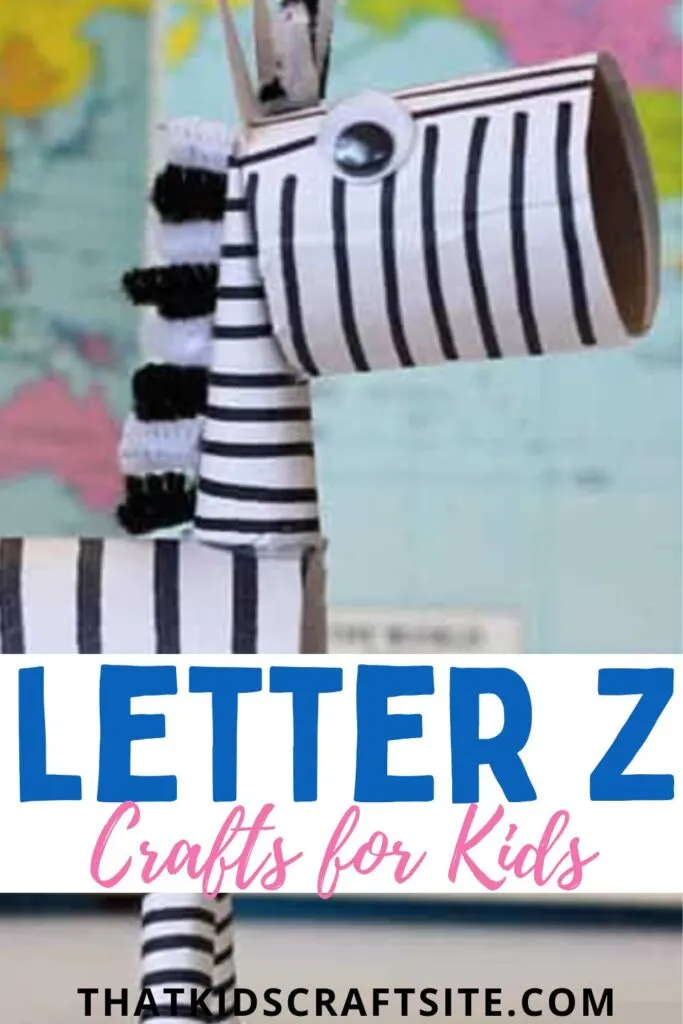 Learning the Letter Z with Crafts for Children
These zealous letter Z arts and crafts are perfect for toddlers, preschoolers, and kindergarteners.
They are a great way to teach little learners all about the alphabet and especially the last letter, Z.
So, let's get going! Round up the kids and art supplies, and let's start learning, making, and creating a zesty assortment of zany letter Z crafts!
You May Also Like…