Make some magical memories with these enchanting Harry Potter crafts for kids.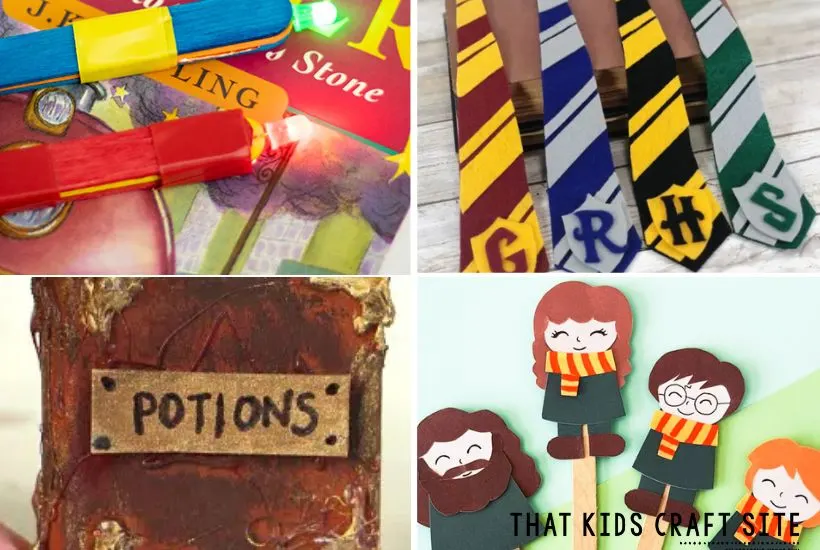 Do your favorite little ones love Harry Potter and all of his magical experiences?
Are they fascinated by all of the whimsical, wayward, and wonderful things about Harry Potter?
If so, we have got a most mystical treat in store for both you and your kiddos.
---
Bring Harry Potter's fantastical fantasy world to life with a variety of HP-themed crafts for kids.
Harry Potter arts and crafts for children are spellbinding activities for little learners.
They will capture their attention, entertain, and most certainly engage crafters of any age.
Take your children on a magical exploration of wizardry and witchcraft with these fun projects.
We have put together a fabulous collection of crafts for your tiny wizards and witches to create.
Keep reading to learn about the many marvelous, magical crafts that your little ones can do.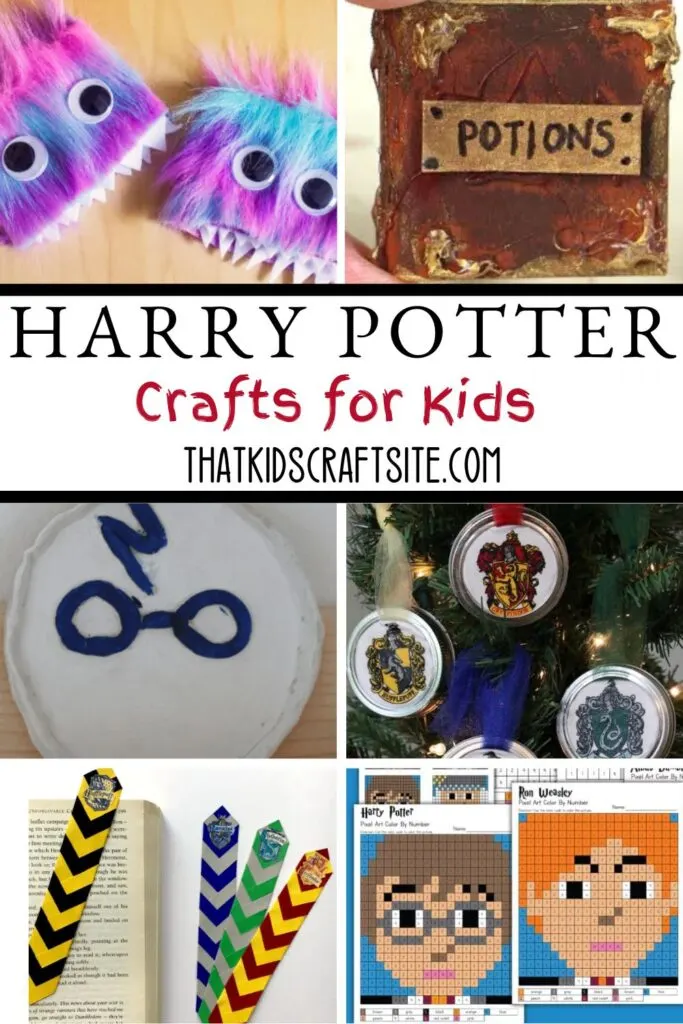 This article contains affiliate links to products that you might like.
Magical Arts and Crafts for Harry Potter Fans
Magical arts and crafts for Harry Potter fans are exciting hands-on activities for every maker.
These creative project ideas will entrance and enchant tiny crafters and adults, too!
They will encourage small sorcerers to escape into a magical world like no other.
With these exciting crafts, children can journey into lands of legends and fairy tales.
Why Fantasy Crafts for Kids
Harry Potter arts and crafts are a wonderful way to inspire imagination and boost creativity.
They are perfect for pretend play as these extraordinary activities will encourage originality.
These crafts can also increase vocabulary, enhance artistic abilities, and strengthen many skills.
In fact, Harry Potter projects can be a most magical way to learn and grow.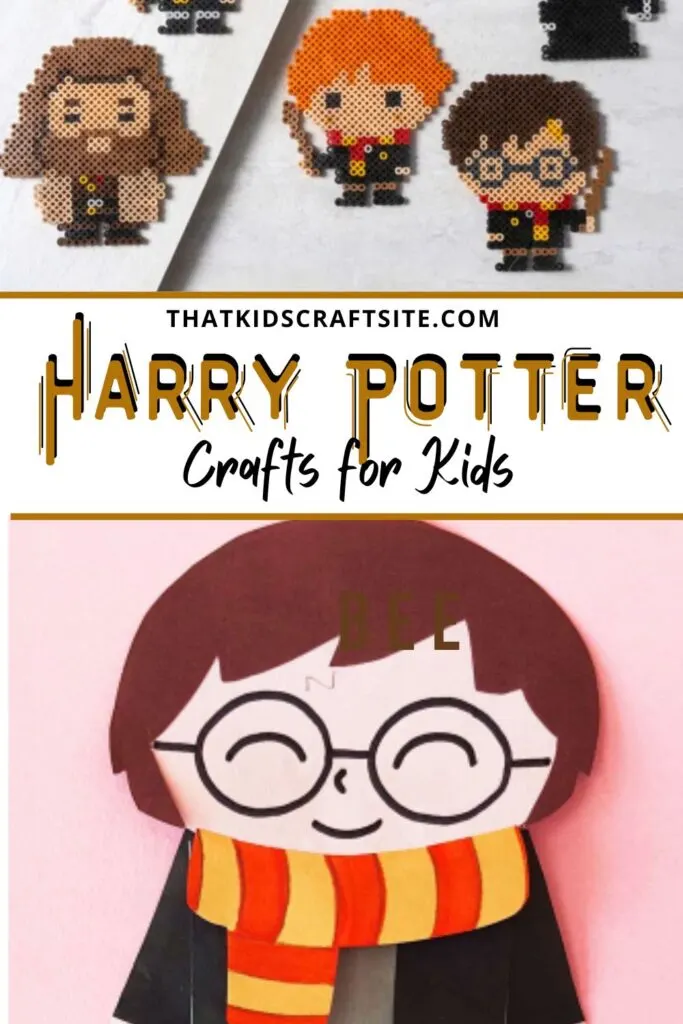 A Collection of Magical Crafts
Below are some of the most amazing Harry Potter crafts for kids (and also adults) to enjoy.
Let's take a look!
Kid-friendly Harry Potter Crafts
Perfect for kids of all ages, this collection of Harry Potter arts and crafts is where it's at.
From whimsical wands to bewitching bookmarks, these projects are full of legendary magic.
They will enchant, bewitch, and charm the tiniest of makers all the way to the oldest of crafters.
Bring a bit of playfulness into the classroom and home with these magical crafts!
---
You May Also Like…