Are you giving your class a lesson on dinosaurs soon? Do your children love everything and anything jurassic? This Dinosaur Activity Book would be perfect for your kids at home or in school, then.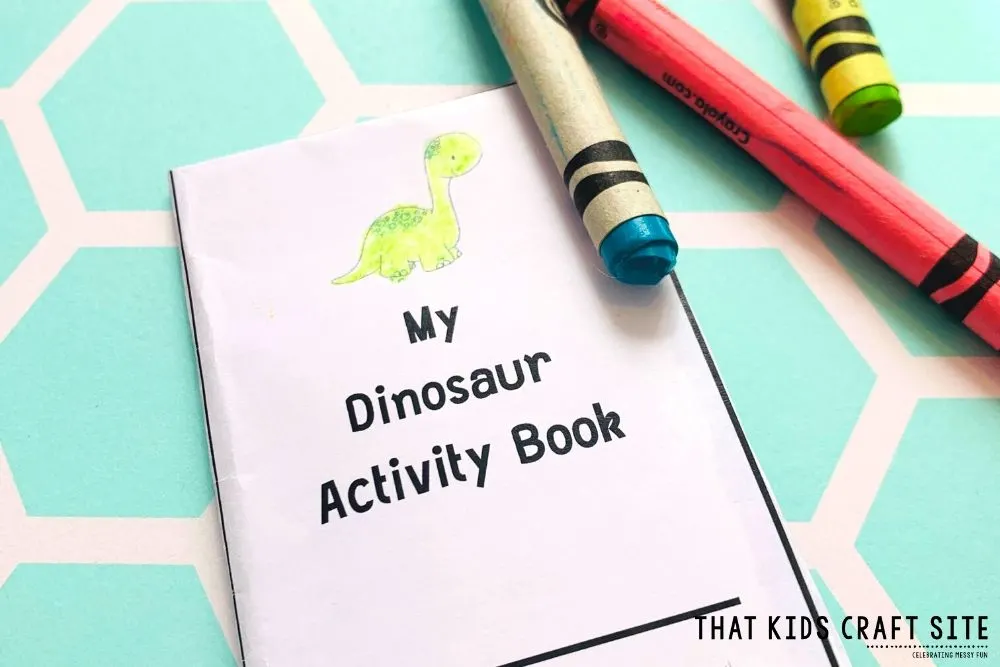 In the activity book you will find seven different activities that encourage your kids to use their creativity, math talents and other vital cognitives skills. And… let's be honest, dinosaurs will make that addition activity way more exciting for your youngster!
SETTING UP THE DINO ACTIVITY BOOK
Setting up this free printable is extremely simple. So, get your printer ready with standard 8.5"x11" copy paper (and ink, of course). It prints out on one page, so you will only need as many copies as you plan to hand out to your kids.
The dinosaur mini-book is available for free in the Freebies Library. If you're already a member, access the library here. Not a member yet? Fill out the form below and the password will be emailed to you!
Once you have the dinosaur activity book printed, here are the materials you will need to finish setting it up:
Scissors — If your child will be doing the cutting, be sure to supervise.
Your hands — But… if you or your kids are T-Rex's and have very little arms, you should maybe get someone else to fold this book for you.
It's really that easy!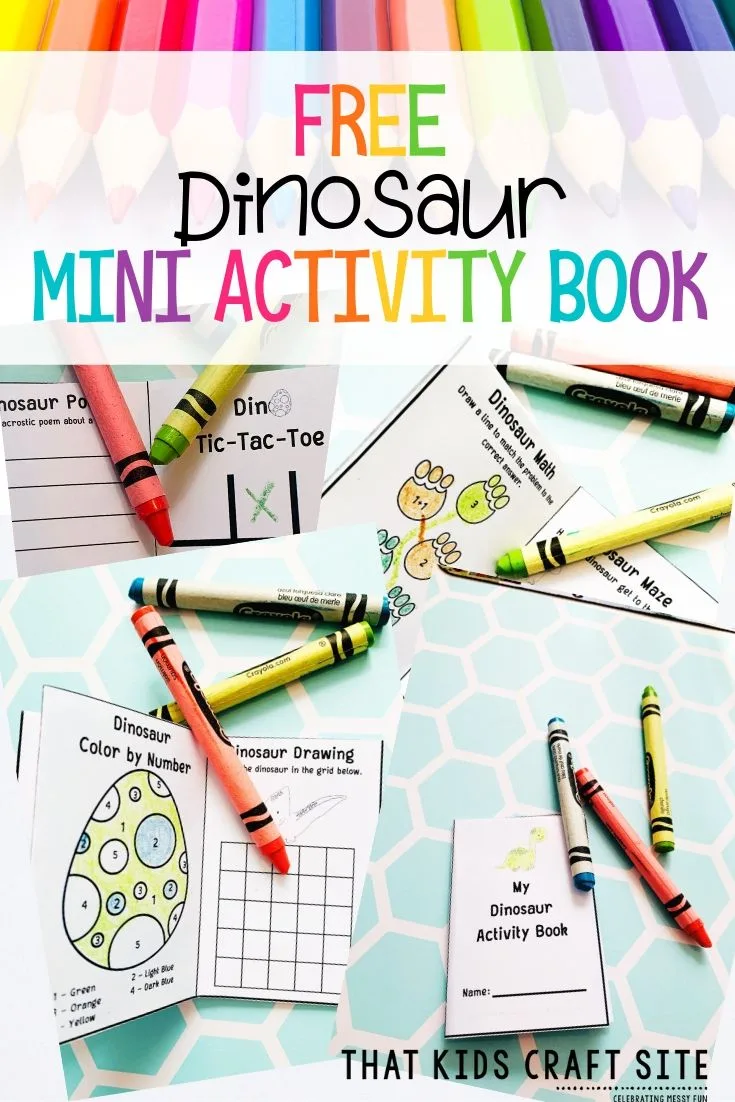 USING THE DINOSAUR ACTIVITY BOOK
There aren't many materials that your children will need to work through this little activity book, but make sure you have a variety of crayons or colored pencils for the Color-By-Number activity.
This book is great if you're a parent with an antsy child who needs something to do while you're out to eat or working from home. Of course, you can also do the activities with your kids! You can help them with the Dino grid-drawing or finding the right words to write for the acrostic poem about a dinosaur.
Another way you can utilize this book for your kids or students could be when you're on a trip to a Dinosaur museum and need an activity to fill a dull moment. Or, print this activity book out if you plan to teach a lesson on our ancient reptilian friends.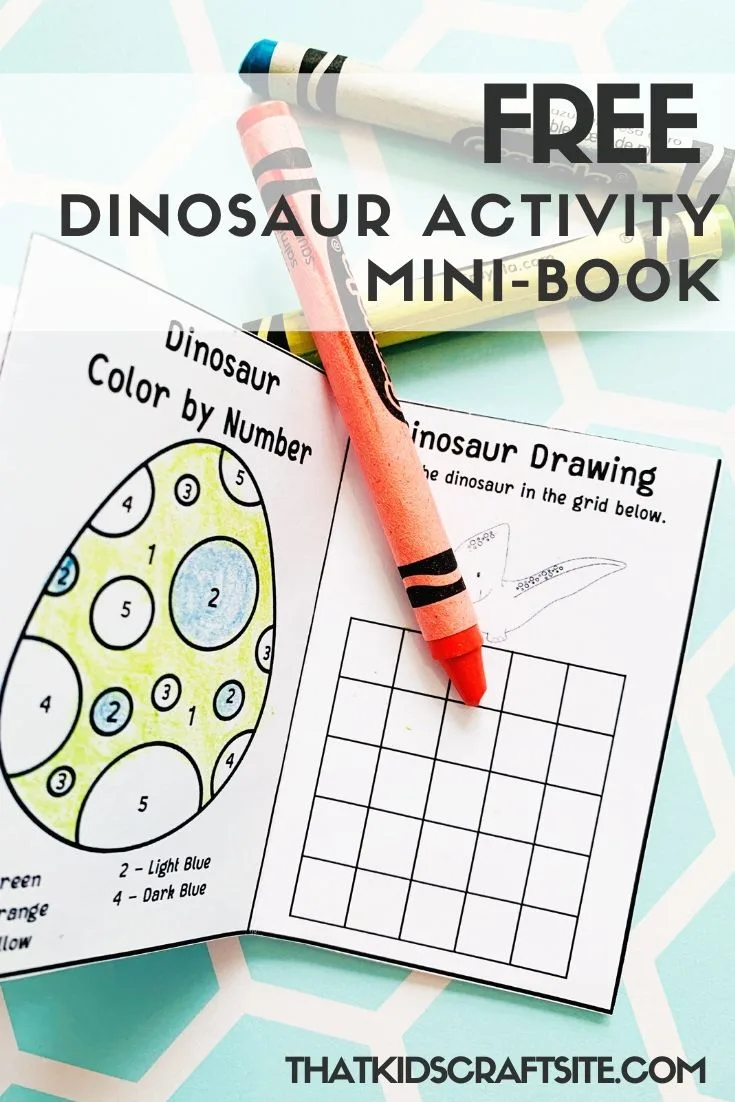 DINOSAUR MINI-BOOK
Whether you are in the classroom, on a field trip, out to eat or just need something fun for your kiddos, the dinosaur activity book will not disappoint.
Nothing can tricera-top this dinosaur activity book! Give us a shoutout on Instagram @ThatKidsCraftSite when your kids get to d-roar-ing and working on these fun dino activities. We can't wait to see their creativity at play!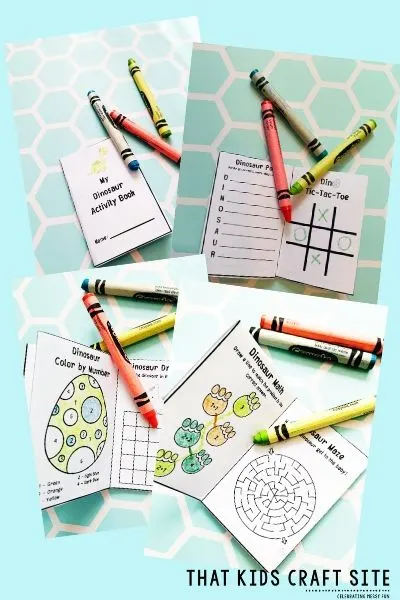 You Might Also Like These Other Kids' Crafts: