Roar into crafting fun with these clever dinosaur crafts for kids!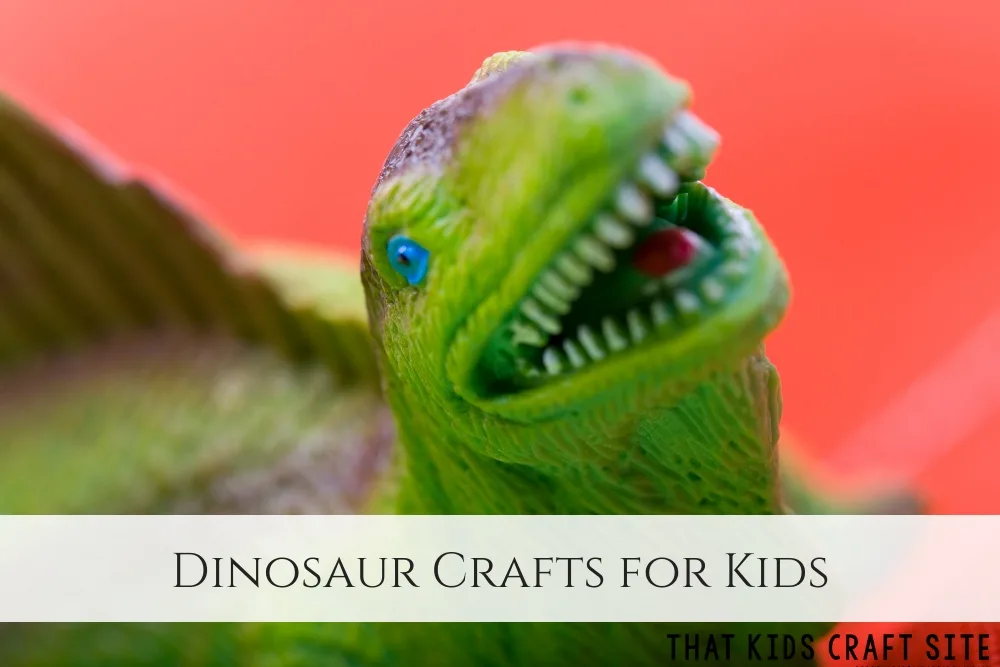 Dinosaurs are always a favorite with kids of all ages! There is just something intriguing about the idea of these real-life "monsters" that keeps kids' – and even adults – attention.
You can find loads of fun dinosaur crafts for kids that will keep your little dino lovers content and creative for hours on end. Here are just a few of our favorite dinosaur crafts for kids to help inspire you to get crafty with your little ones!
Dinosaur Crafts for Kids
This super cute pocket-size dinosaur is a great way to get boys and girls interested in sewing! The free, printable sewing pattern is included too!
Tissue Box T-Rex Feet
Help your little on paint two tissue boxes green (or whatever dino color is their favorite). Cut out dino "claws" from construction paper or cardboard, then attach to the front of the tissue boxes.
Your little dino will be ready to stomp and roar around the house for hours!
Easy Dino Eggs
Turn your leftover plastic eggs from Easter into a fun nest of dinosaur eggs. Paint your eggs with natural colors and speckle them to look like a dino egg. Place a small plastic dino inside and let the kids hatch their own herd of baby dinosaurs!
Do note that certain types of paint do not stick well to the plastic. Chalk paint is a good choice that seems to hold up on the slick surface. You can also try sanding the eggs for a rougher surface that may stick better.
Footprint Dinosaurs
The "V" made when you make two little footprints with just the heels together is the perfect head and mouth for a T-Rex!
Let your little one add teeth, eyes, and other features then hang up this sweet memento of their tiny feet and childhood love of dinosaurs to enjoy for years to come.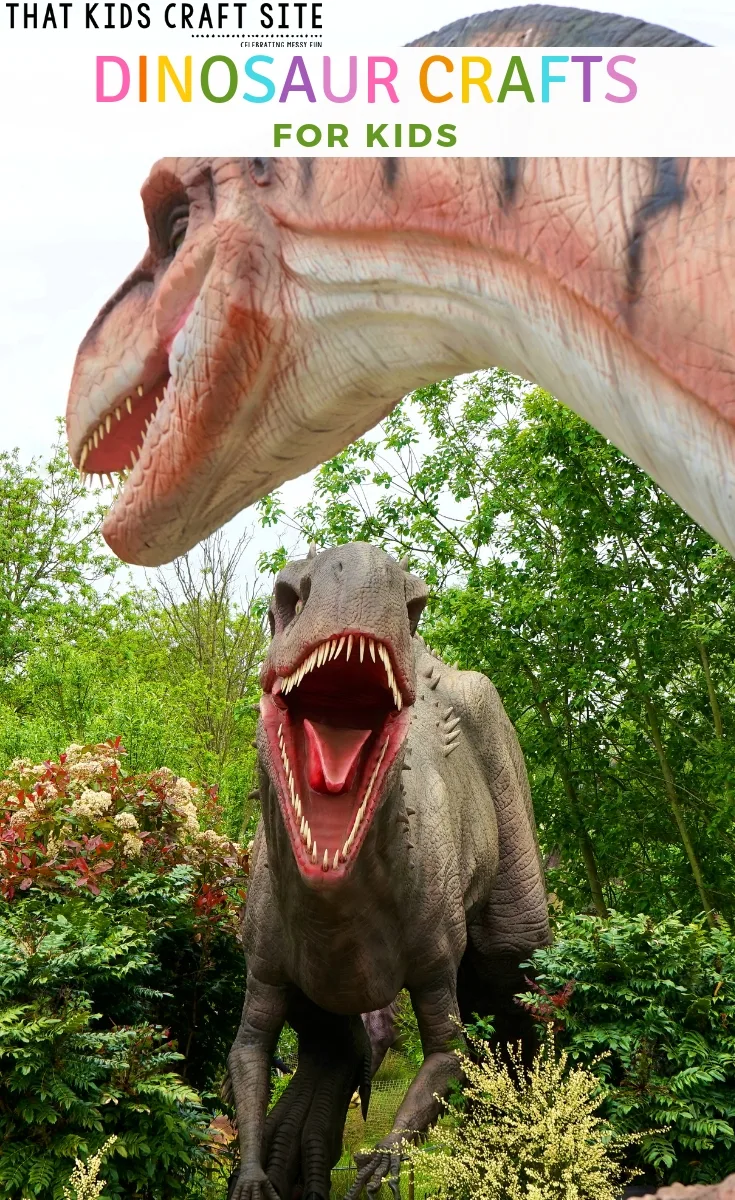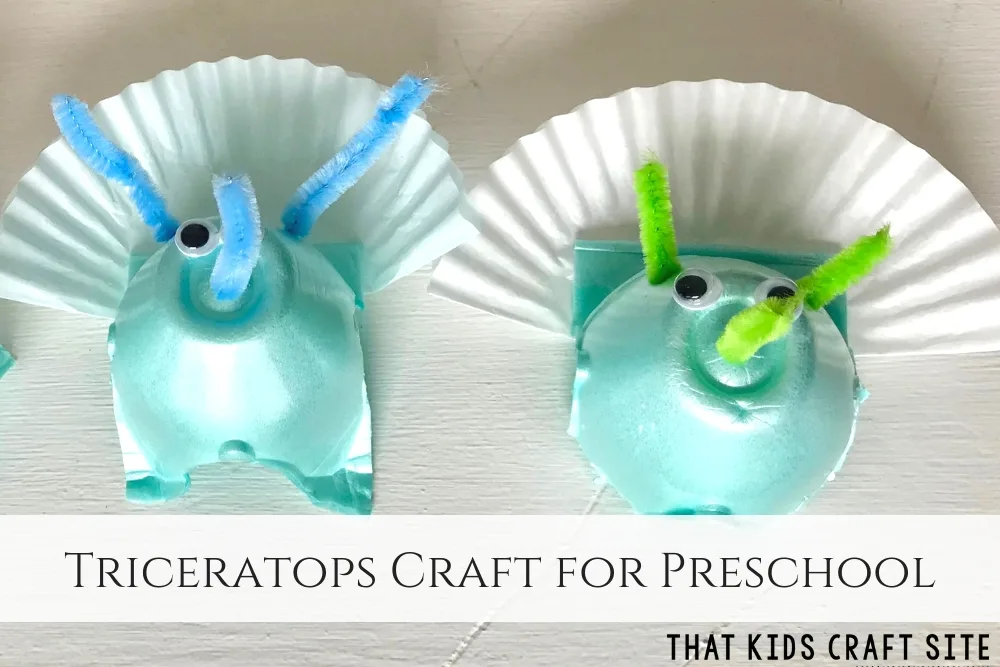 Cut about a half of a cupcake liner, then glue the edge to a single flat bottomed section of an egg carton.
Decorate with eyes, horns, and facial features, using googly eyes, pipe cleaners, or other craft supplies you have on hand. Instant Triceratops! Get the complete directions for the triceratops craft for preschool here!
Simple Clay Fossils
You can make simple clay fossils with plastic dinosaurs and a little playdough or clay.
Use a compound that will dry well if you'd like the fossils to last or just let kids explore and have fun with classic reusable playdough. If allowing them to try, kids can also paint their finished product, if they choose.
Paper Plate Dinosaurs
Paper plates are the perfect body for a number of different dinosaur shapes.
Cut in half and add points to make the plates of a stegosaurus or leave it rounded for a brachiosaur, turn it into the wings of a pterodactyl, or shift it at an angle to be the body of a T-rex. Just cut out the rest of the body parts from construction paper and let the kids have fun.
For extra fun, use paper fasteners to make the legs and neck of your dinos movable.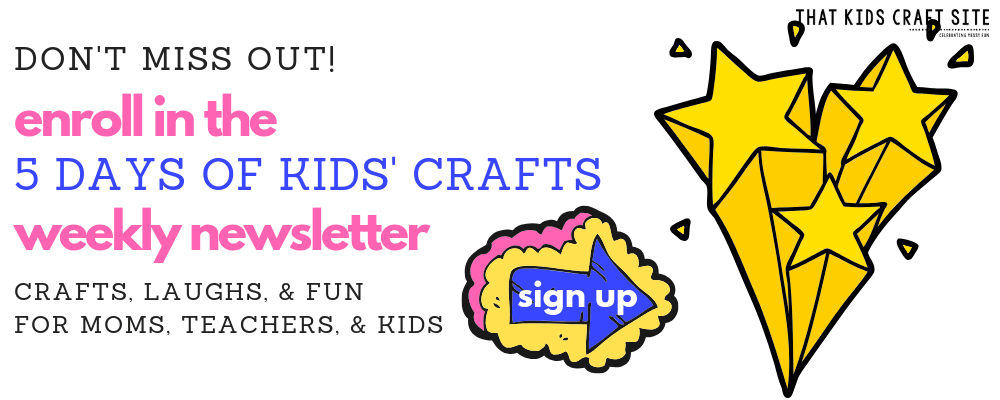 Dinosaur Tracks
Cut dinosaur footprints out of clean kitchen sponges and let the kids stamp out dinosaur tracks. This is a fun way to decorate plain brown craft paper to use for gift wrap! It makes a birthday or holiday gift extra special for your dino-lovers' friends!
Which if these dinosaur crafts for kids is your favorite? Do you have a fun craft idea featuring dinosaurs to share?
Show Us Your Dinosaur Crafts!
Did you make any of the dinosaur crafts above? Show us! Snap a picture and tag us on Instagram @ThatKidsCraftSite. We can't wait to celebrate your success!
Did you try your hand at making one? We'd love to see how it turned out! Snap a photo and tag us on Instagram @ThatKidsCraftSite! We can't wait to celebrate your creativity!
You Might Also Want to Try These Crafts for Kids