Celebrate the dream of Martin Luther King, Jr. with this easy I Have a Dream Cloud craft for kids!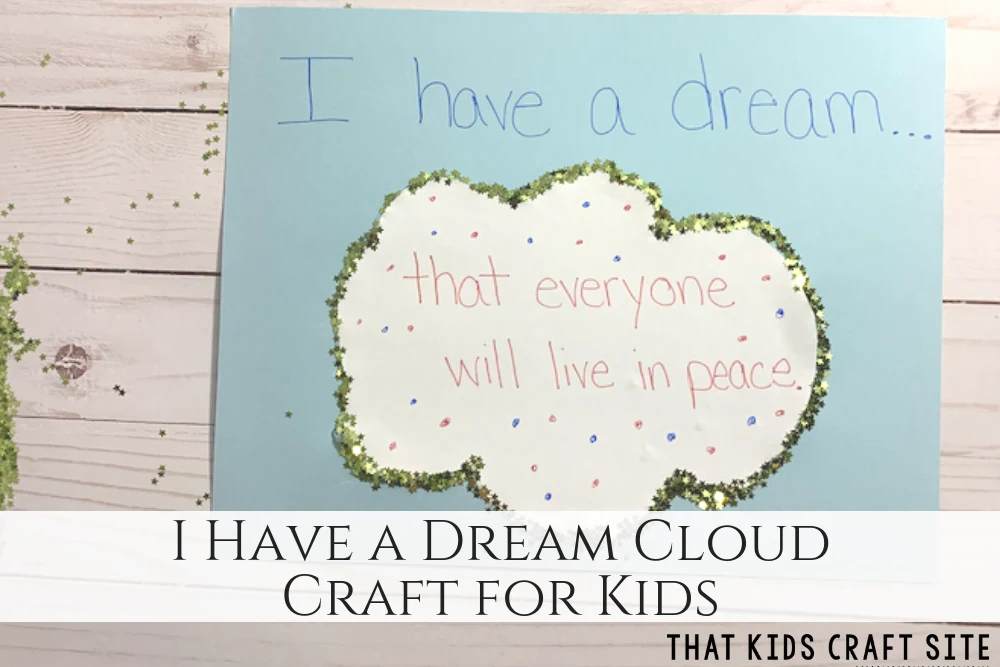 This article contains affiliate links to the items that will help you make the craft.
I always find it refreshing to have the celebration of Martin Luther King Jr's life and accomplishments just a few short weeks after the Christmas holidays. It's a good reminder to focus on what really matters vs. the stuff that the holidays brought into our home.
This quick and easy preschool craft focuses on the dreams kids have to change the world and themselves by using the words of a truly great man.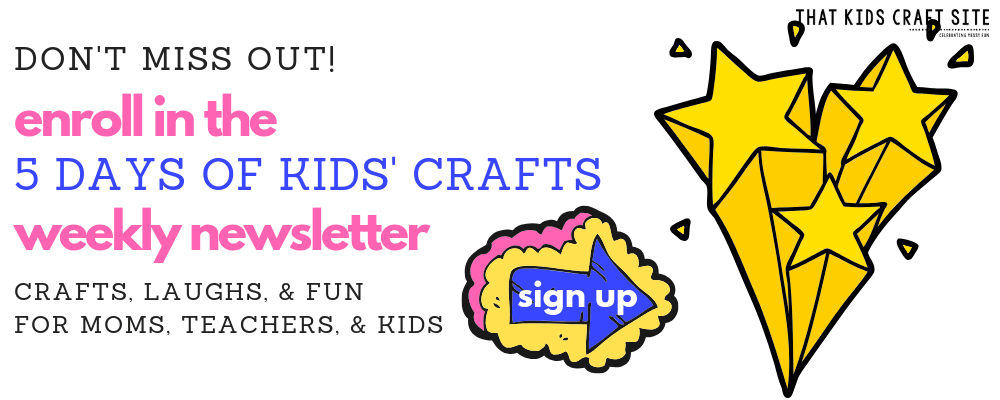 Martin Luther King Jr "I Have a Dream" Cloud Craft
Age: 3+
Time: 20 minutes
Materials:
Blue Construction Paper
White Construction Paper
Glue
Glitter
Marker
Scissors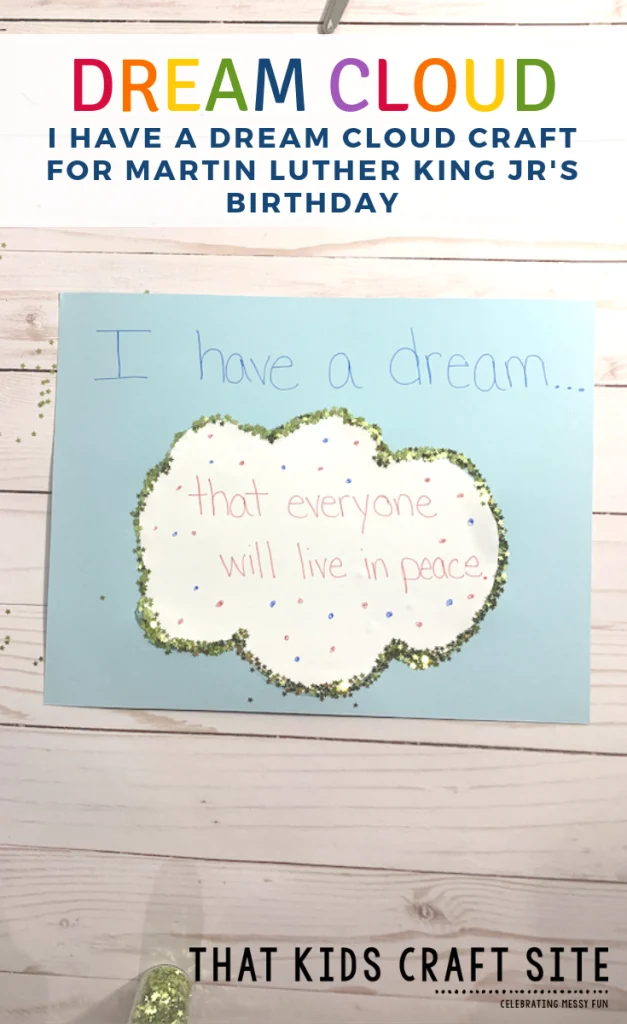 Directions:
Cut a cloud shape out of the piece of white construction paper.
On the cloud, write the response to the sentence, "I have a dream that…"
Glue the cloud onto the piece of blue construction paper.
At the top of the blue paper, write the words, "I have a dream…"
Make a line of glue around the outer edge of the cloud.
Sprinkle glitter on the glue line to outline the cloud.
Let dry and hang around the classroom, in the hallway, on the fridge, or wherever you want to display it!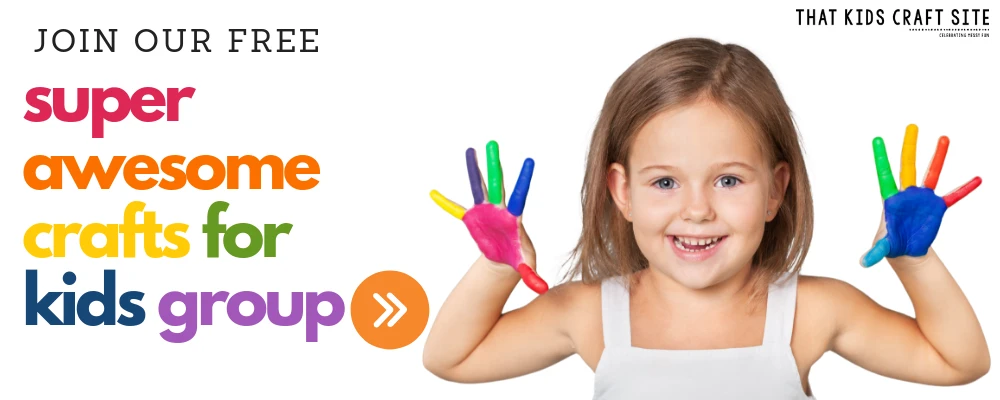 Learn More About Martin Luther King Jr.
Before making the I Have a Dream craft for Martin Luther King, Jr's birthday, I suggest reading through a couple of these books with your kids.
They do a great job explaining who he was and why his message and work are still relevant today.
Books About Martin Luther King Jr:
Martin's Big Words by Doreen Rappaport
National Geographic Readers: Martin Luther King, Jr. by Kitson Jazynka
The Story of Martin Luther King Jr. by Johnny Ray Moore
Show Us Your Dream Clouds!
Did you try your hand at making one? We'd love to see how it turned out! Snap a photo and tag us on Instagram @ThatKidsCraftSite! We can't wait to celebrate your creativity!
Take Your Dream Clouds on the Go!
Want to take these directions with you? No worries! Simply print out the card below with all of the supplies and directions by clicking on the Print button! Then you can take them with you to school, your club or scouts, or to your kitchen table where you'll be crafting. Have a great time!
Crafts to Make When You're Done This One: