This fun and easy printable dog craft for kids is paws-itively perfect!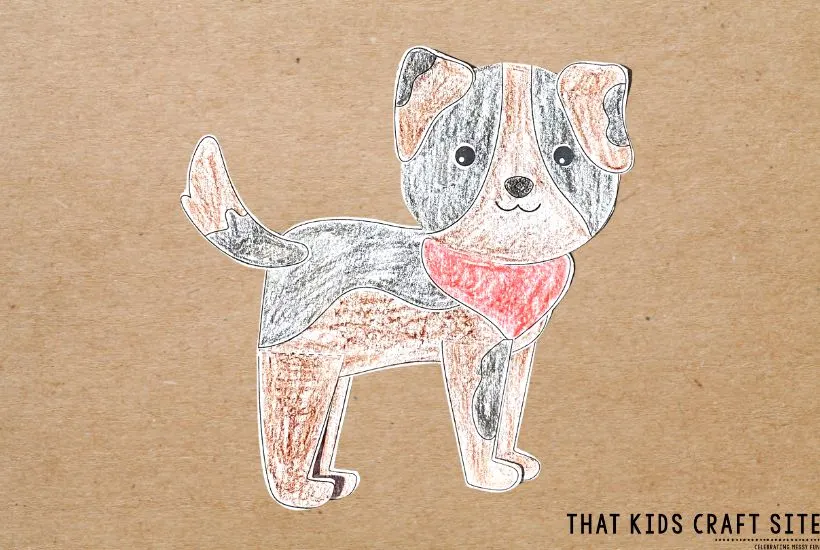 Paper crafting is an excellent way to engage children!
It's a creative activity that will both excite and educate little learners.
This simple, yet stimulating project will take young crafters on an exhilarating journey.
From making a paper dog to using their creation for pretend play, this activity is priceless.
Children will build their knowledge as they enhance their cognitive and motor skills.
In addition, they will learn to embrace imagination which will support a strong self-esteem.
Keep reading to discover the easy process of creating an adorable paper dog craft.
This activity will surely have your little ones howling.
Let's get ready to woof it up and have an exciting adventure of paper crafting!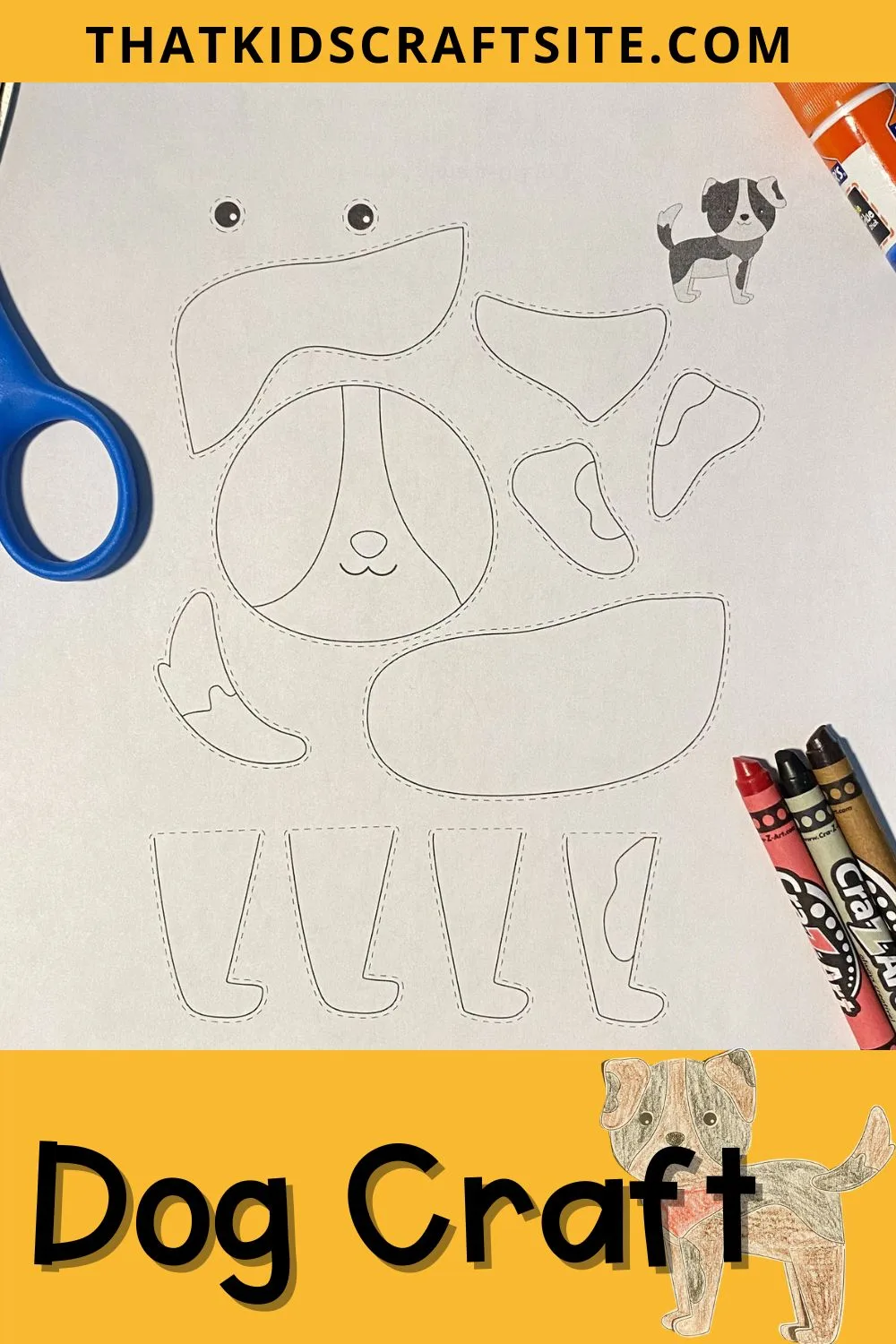 This article contains affiliate links to products that you might like.
Making a Dog Craft
Dog Craft Materials
Before you begin, it's important to make sure that you have all of the required materials!
Here's the list: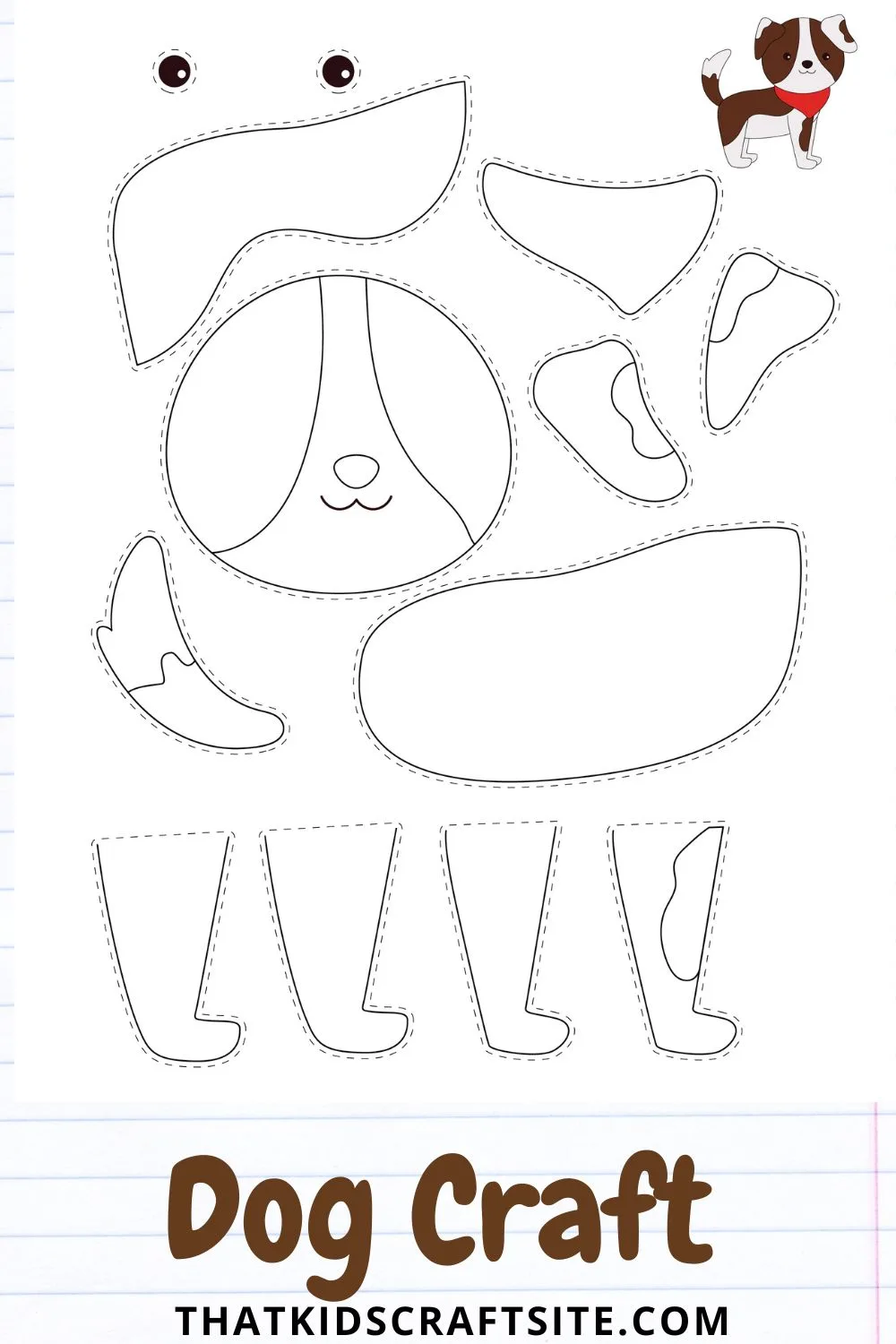 Step-by-Step Directions to Making Your Paper Dog Craft
Download & Print Out
Head on over to the Freebies Library located right here at Thatkidscraftsite.
If you're not a member yet, simply put in your email!
Find the FREE template and print out as many copies as you need.
Time to Color
With crayons or colored pencils, have children color in all of the different dog parts.
Kids can color their dog to look like a pet they have or one that they know.
They can even showcase their imagination here and color a dog that looks like no other.
Cut Out the Pieces
Once all of the pieces are colored in, crafters should carefully cut out each part.
Simply follow along the dotted lines.
Kid-friendly scissors are recommended, and young crafters may need some assistance.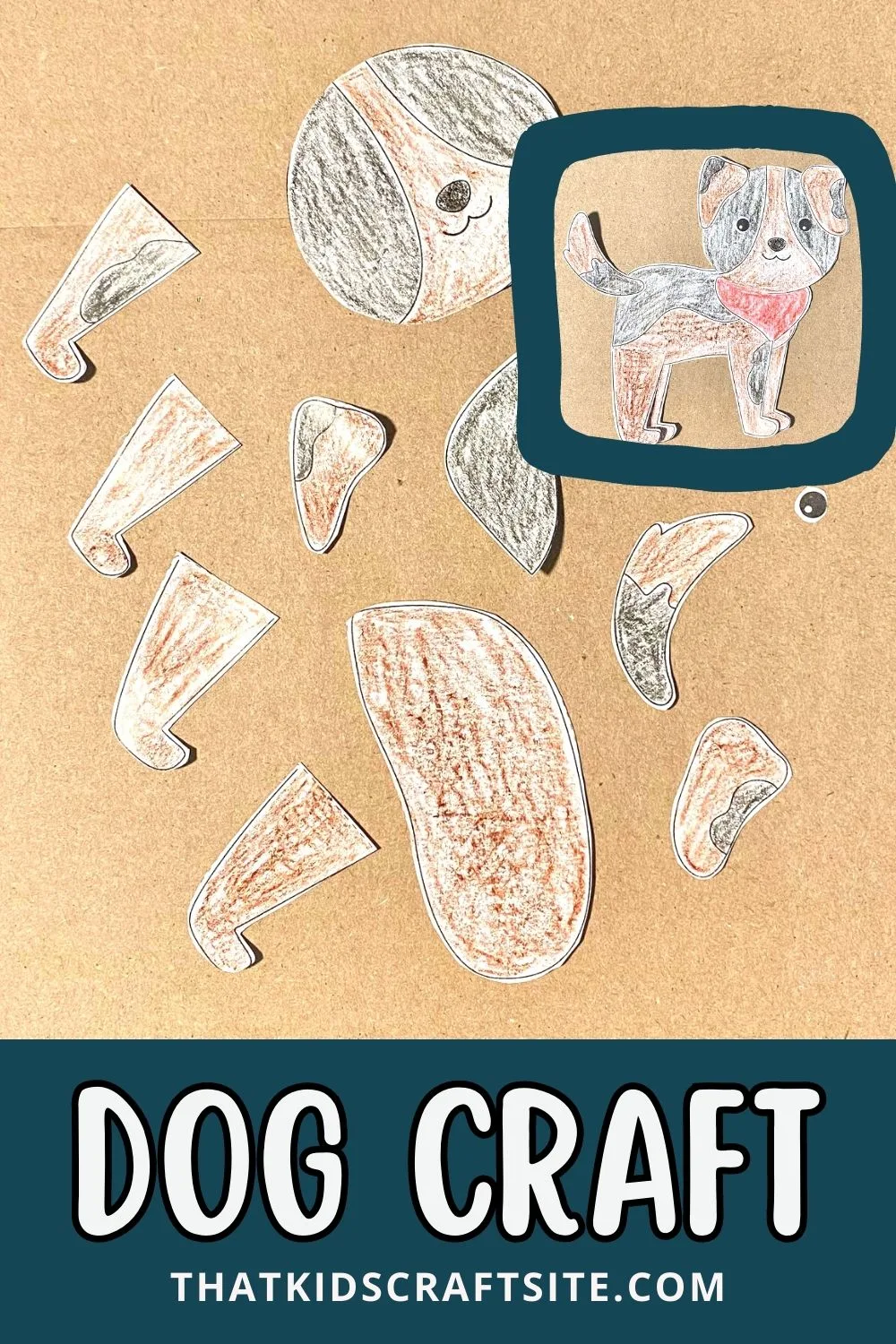 Assembly Time
When all the pieces are cut out, it's time to assemble!
Grab the glue stick and begin gluing the pieces together.
Work from the head down or from the legs up.
Either way is fine, just don't forget the tail! 🙂
Dry and Done
Once the glue is dry, your child's paper dog craft will be done.
You can also encourage little ones to make their dog one-of-a-kind by adding a bow for their pup's tail or perhaps making them a bone to play with.
Maybe a pair of shoes might make their dog stand out.
Make any dog accessory from cardstock and then glue on!
Children can also add spots, stripes, or even freckles.
The paw-sibilities are endless!
Display
When the kids have finished their paper dog masterpieces, they can be set out on display.
Another alternative would be to play and learn with their paper dog.
Suggest a scenario for little ones to put on an imaginative play with their creation.
Encourage kids to make more than one dog and build a kennel or put on a dog show.
This paper dog craft also pairs well with a circle time reading featuring a playful pup.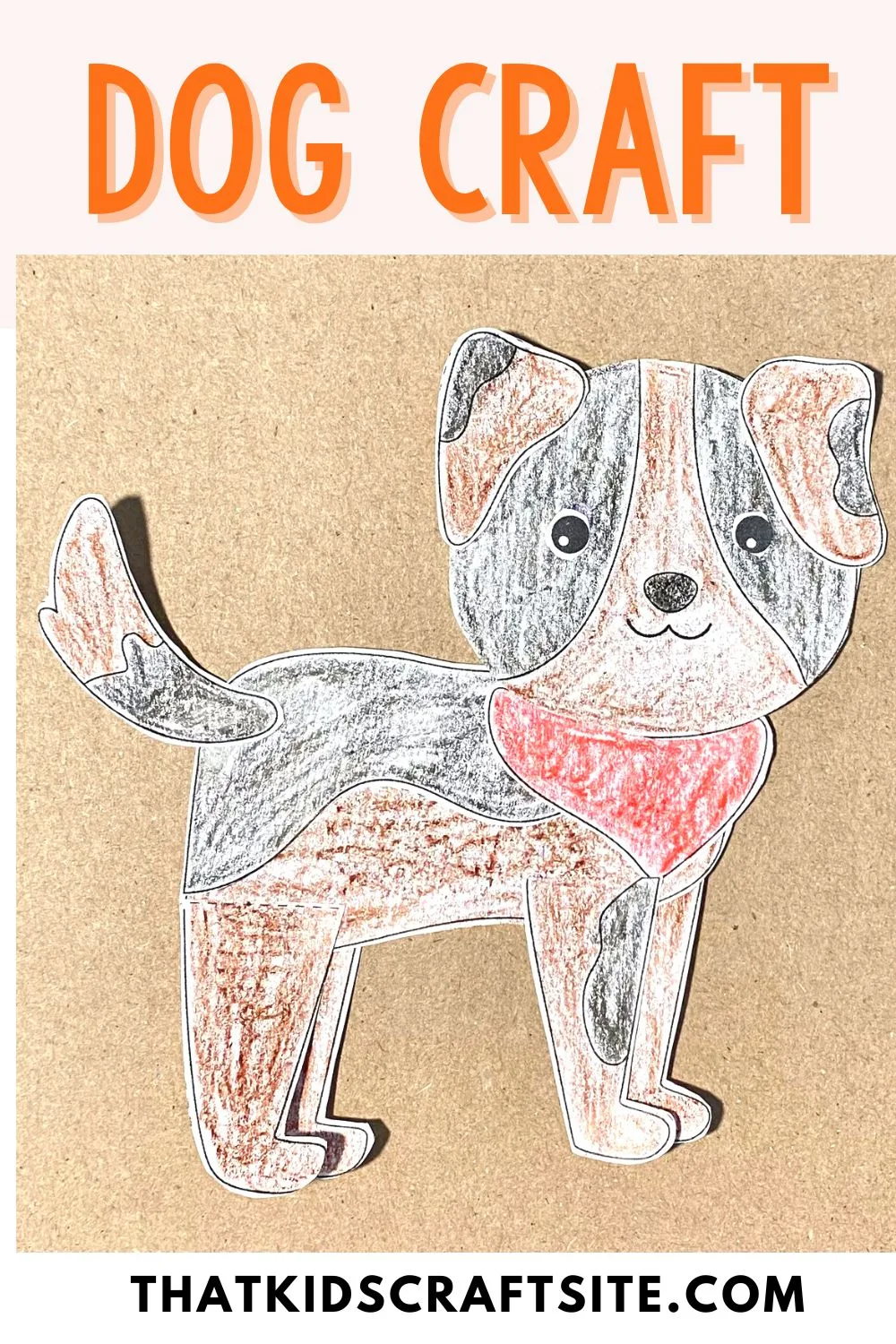 Crafting a Paper Dog
Making paper crafts with kids is an enjoyable way to nurture their creativity and imagination.
This paper dog craft, in particular, provides an ideal project that combines fun and learning.
As children engage in this activity, they will reap a number of rewards.
Paper crafting improves fine motor skills and teaches the importance of following directions.
It also develops imagination and inspires critical thinking.
Best of all, young crafters get to experience all of the joy that comes with completing a hands-on project.
So, let's go over to the Freebies Library and print out your FREE copies of this fun dog craft!
---
You May Also Like…