Looking for a fun and easy New Year's Eve craft to keep the kids entertained? Look no further than this free printable headband craft!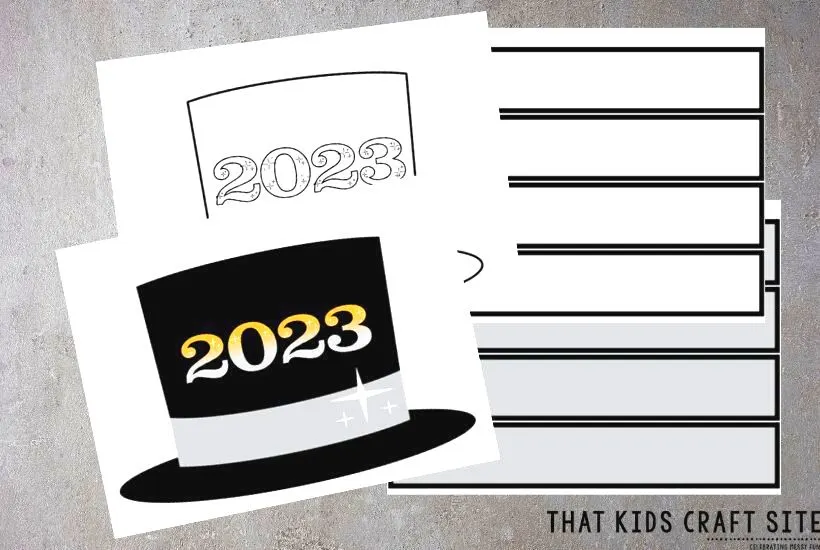 Just print out the template, cut out the pieces, and let the kids decorate their own headbands. They'll love wearing them as they count down to midnight!
Create Memories
The end of the year is always an exciting time full of anticipation and celebration. With the extra time off work, many families use this holiday season to create lasting memories. New Year's Eve is a great opportunity to spend quality time with your kids and make the most of your day together before heading into the new year.
There are so many fun crafts that you can do with your kids – from making homemade noisemakers to whipping up a cute New Years Eve headband craft.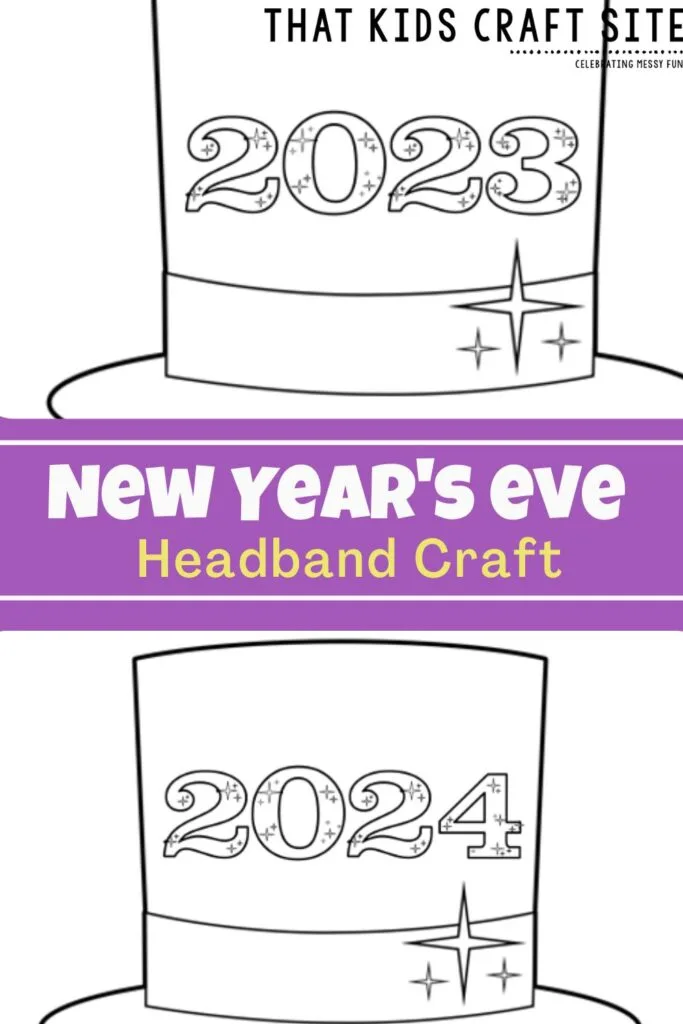 Celebrate Traditions
New Year's Eve with family and friends remains a celebration like none other. Little ones enjoy staying up late, making noise, and gobbling up some scrumptious snacks!
Sneak in Learning
As parents, it is wonderful to sneak in learning opportunities while our kids have fun. Celebrating the New Year is a perfect time to do just that. After all, New Year's Eve has been an occasion for celebration since the start of recorded history!
By teaching your kids about the holiday's history and explaining why people celebrate, you can ensure they understand its significance.
You might start by explaining that ancient Babylonians celebrated it 5,000 years ago by honoring their gods with special ceremonies. It was believed that the successful completion of these rituals would help ensure a happy and prosperous new year.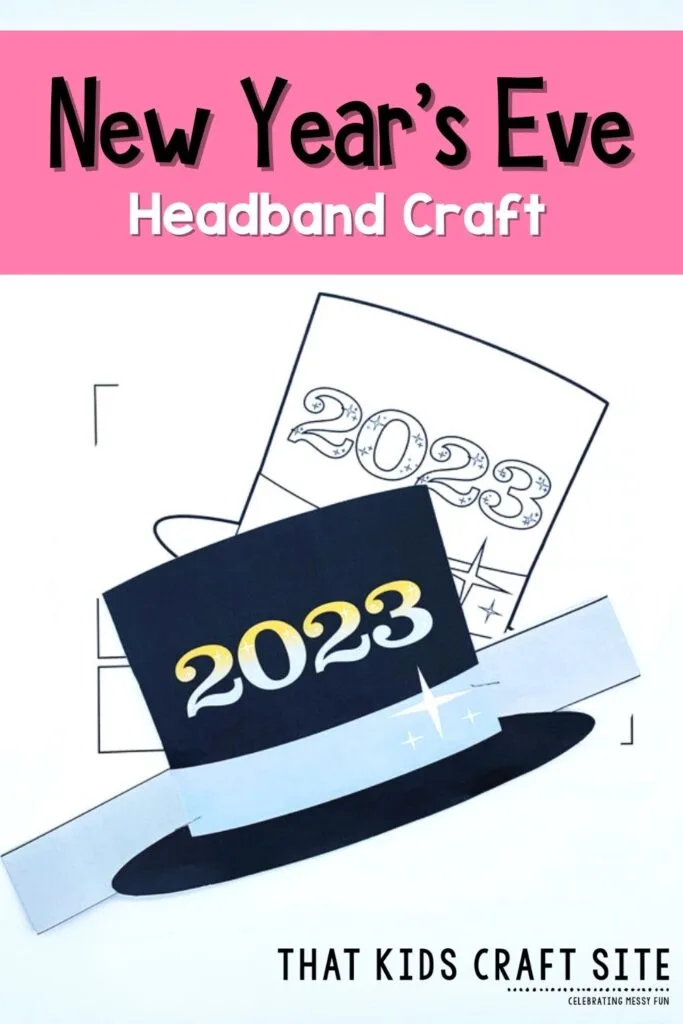 Fast-forwarding to modern times, when New Year's Eve celebrations have become more festive than religious, you can explain how it has become more about having fun with friends and family and looking forward to what this new year will bring.
By helping your children understand why we celebrate each year, you can sneak in some learning while making memories that will last for years to come. With a bit of creativity and a lot of good cheer, you're sure to make this New Year's Eve one to remember!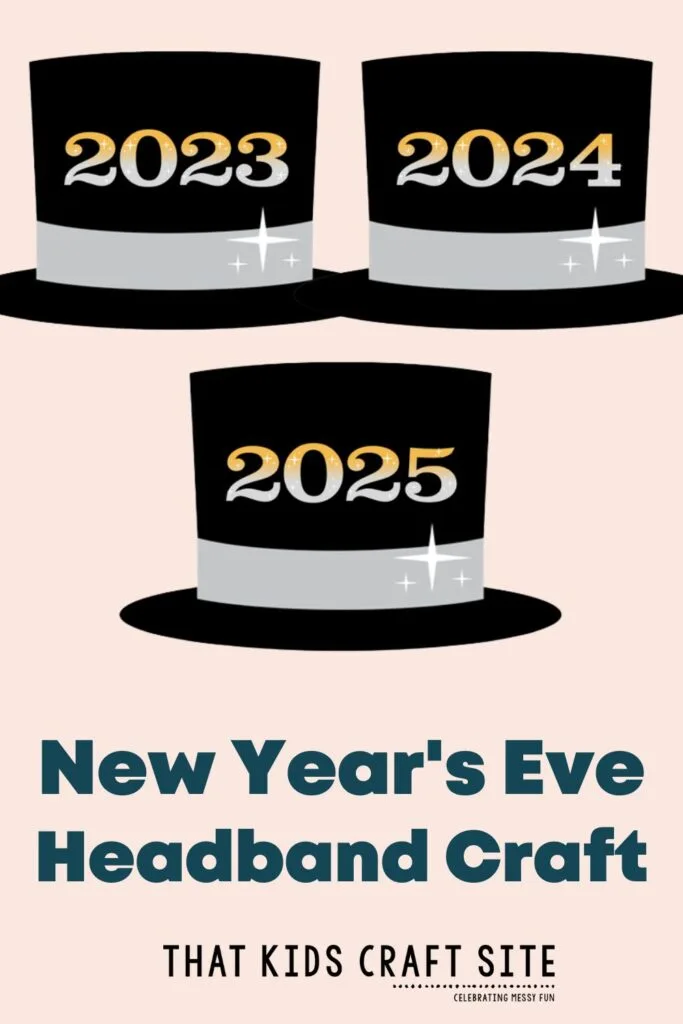 Make a New Year's Headband Craft to Celebrate
While having fun making memories and learning about the holiday itself, download, print out, and put together a New Year's headband hat!
Simply cut out the pieces and assemble them, as shown in the image below. It's easy to make (and cheaper than buying them!), and your kids will have a blast!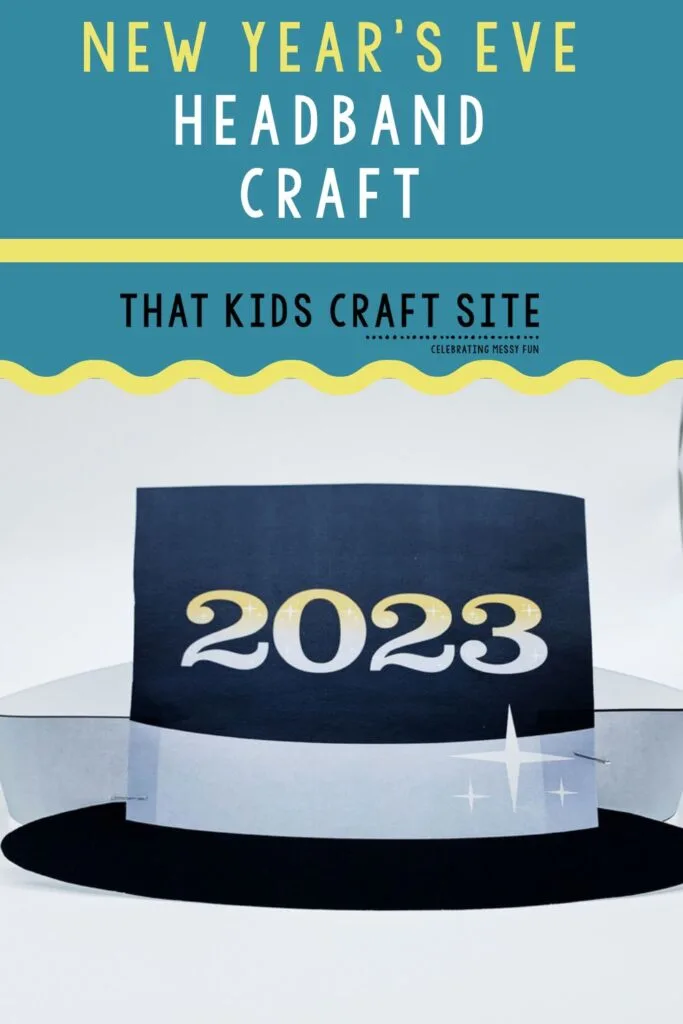 You can find the New Years Eve headband craft in the Freebies Library. If you're already a member, log in here. If you're not a member yet, sign up below, and the password will be emailed to you.
From all of us at That Kids Craft Site, we wish you and your family a safe, prosperous, and amazingly wonderful new year!
YOU MIGHT ALSO LIKE…