Waddle up for some winter crafting fun with this Penguin Handprint Craft for preschoolers!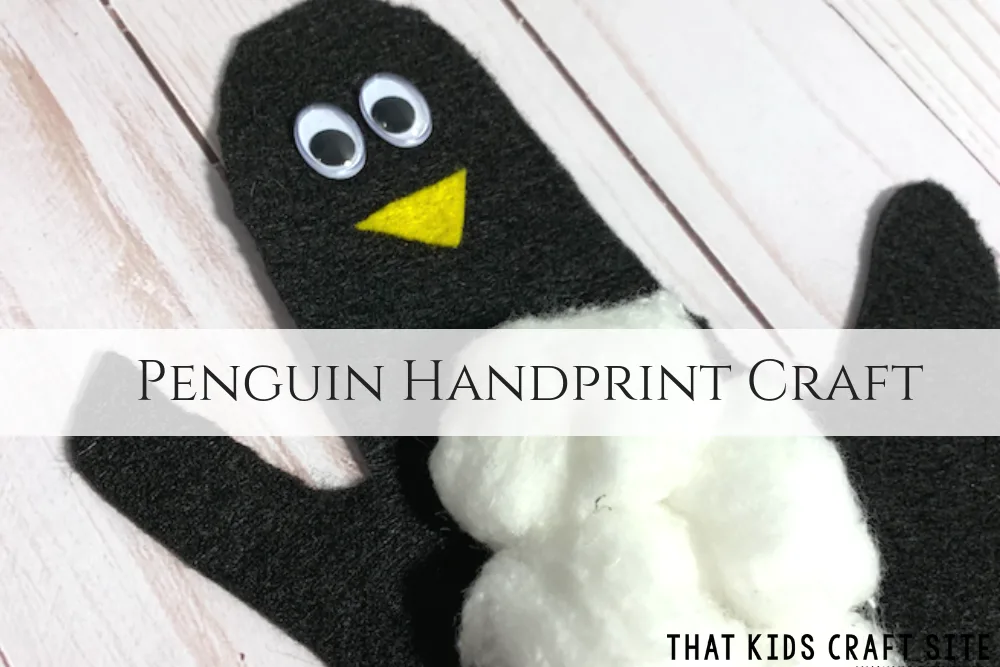 This article contains affiliate links.
My kids have always loved penguins, so we've done a lot of penguin crafts over the years. This easy preschool craft is one of my favorites though, because it captures their handprints. I'm a sucker for crafts that freeze moments in time like that.
This little handprint penguin is especially fun to do as a January craft or if you're doing some lessons on winter. Winter crafts can be a lifesaver on cold, snowy days!
Penguin Lesson Ideas
If you're not sure how to tie this cutie to a lesson on penguins, here are some ideas:
No matter what you do, your kids are sure to have a blast learning more about penguins!
Penguin Craft
Ages: 3+
Time: 15-20 minutes
Materials:
Felt (black, white, yellow)
Cotton Balls
Glue
Googly Eyes
Paper
Pen/Pencil
Scissors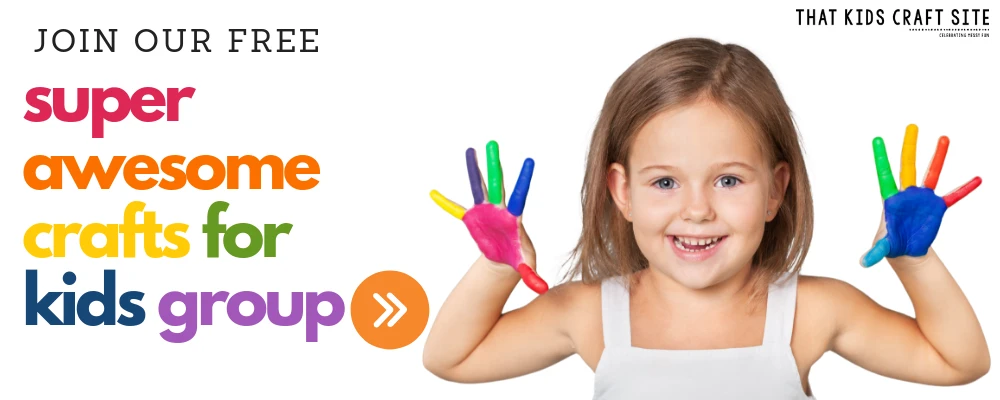 Directions:
Trace hand on paper using the pen or pencil. Keeping pinky and thumb out (these will be the penguin's arms), trace around the pinky, around the middle fingers together like a mitten, and then around the thumb.
Lay paper with traced hand on top of the black felt and cut out. Adults may have to help with the cutting! Felt is tough to cut!
Cut out an oval from the white felt to make the penguin's belly.
Glue the belly onto the black felt body.
Glue two googly eyes close to the top of the head.
Cut out a small triangle from the yellow felt for the nose of the penguin.
Glue the nose under the eyes.
On the white belly, glue a few cotton balls for the stomach.
Let dry.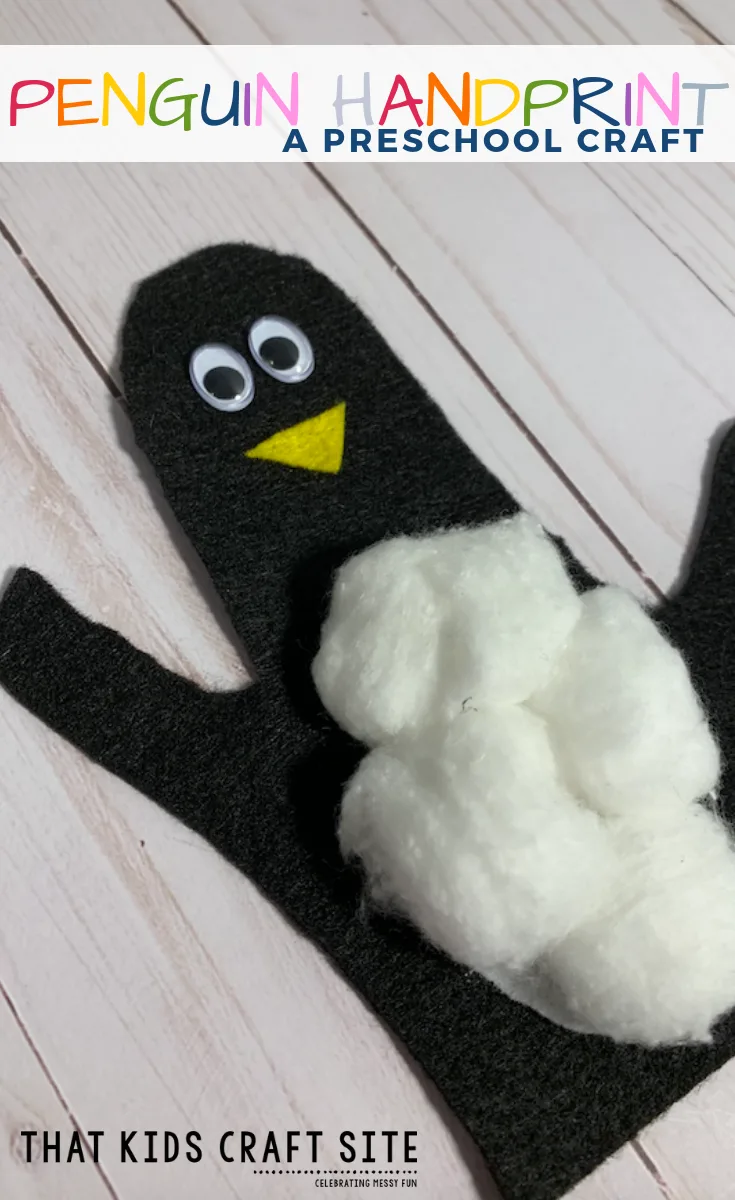 Helpful Tips:
If you don't have felt handy, you can always substitute colored construction paper for the felt.
Clear glue works great, but glue sticks don't work well at all.
Substitute white pompoms for the cotton balls if you don't have any handy.
Use a hole punch to punch a hole at the top so that you can hang your penguin.
Use self-adhesive magnetic strips to make your penguin into a refrigerator magnet.
The felt penguins can be used on a felt board for creative story telling.
Show Us Your Penguins!
Did you try your hand at making one? We'd love to see how it turned out! Snap a photo and tag us on Instagram @ThatKidsCraftSite! We can't wait to celebrate your creativity!
What to Work on After You Finish the Penguin Craft
Take Your Penguin on the Go!
Print out the directions for this penguin handprint craft by clicking on the print button below. It will allow you to print just the craft information so that you can take it with you to school, scouts, or the kitchen table for your next crafting session!