Too cold to stay outside and play? Keep your kids entertained indoors with these 6 free printable winter drawing prompts!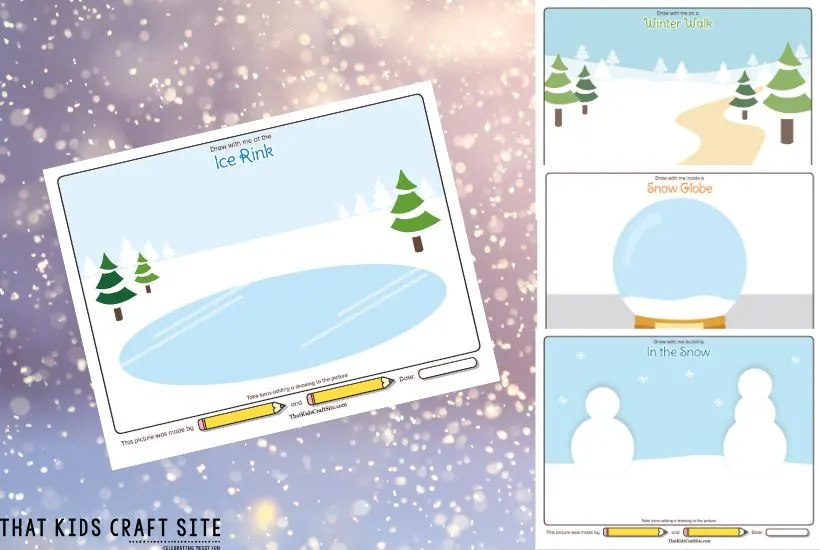 Drawing Prompts & Learning
You will love these winter drawing prompts if you're a teacher or parent!
This activity will teach your littles how to work together with their siblings and peers. Taking turns drawing themselves in the winter scenes will test their patience as they eagerly wait to add their next drawing.
Your kids will also have heaps of fun working on their fine motor skills (without even noticing!) as they hold their crayons, markers, and pencils to create their beautiful winter masterpiece!
Fun Winter Drawing Activity
These winter drawing prompts are so simple and easy to explain to your kids!
Your kids will get into groups of two. They will gather their coloring supplies and take turns drawing themselves in these fun winter settings!
The hardest part of this activity will be for them to decide which FREE printable they want to use!
They can choose to draw themselves…
in the chilly arctic with an igloo
skating on a shiny ice rink
in a fun snow globe
building a snowman in the newly fallen snow
strolling on a cool winter walk
or nice and warm inside a cozy cabin
Every child is sure to find a cute printable they are excited to use out of these 6 different options!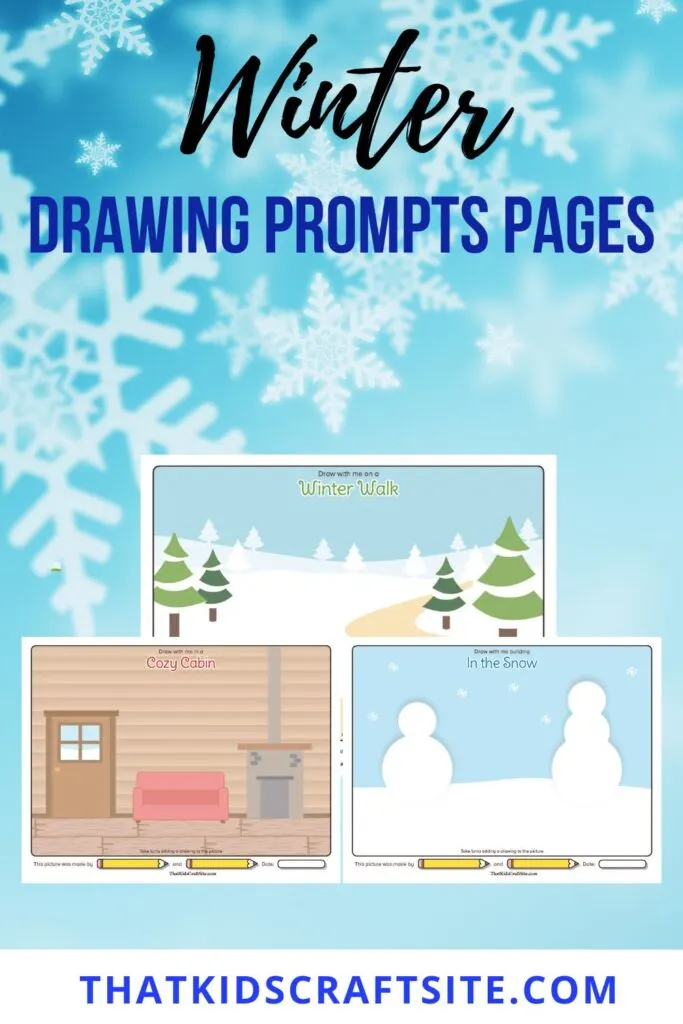 Supplies Needed for these Drawing Prompts
With minimal supplies needed for this craft, you probably have all the items needed on hand.. but check this list just to be sure!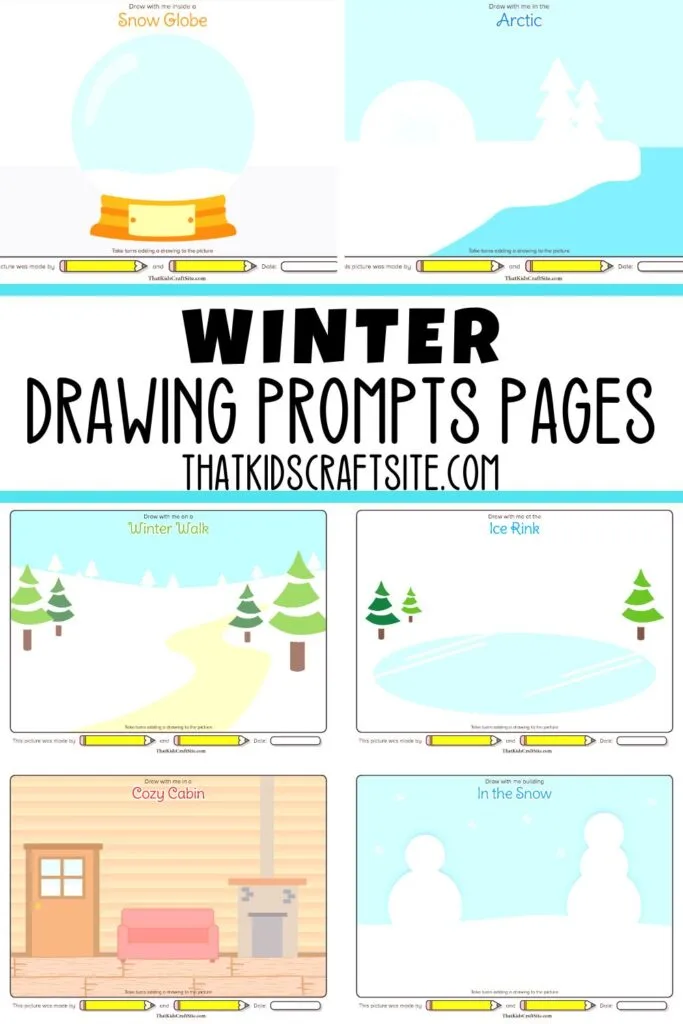 Get Your Free Winter Drawing Prompts!
Ready for some winter fun?! Grab your winter drawing prompts in the Freebies Library!
If you're not a member, it's simple to join! The Freebies Library has mounds of worksheets, activities and games that are sure to be a hit with all your littles. Just click the link below to sign up & let the fun begin!
You May Also Like…