Create something amazing with this incredible collection of beginner crochet patterns!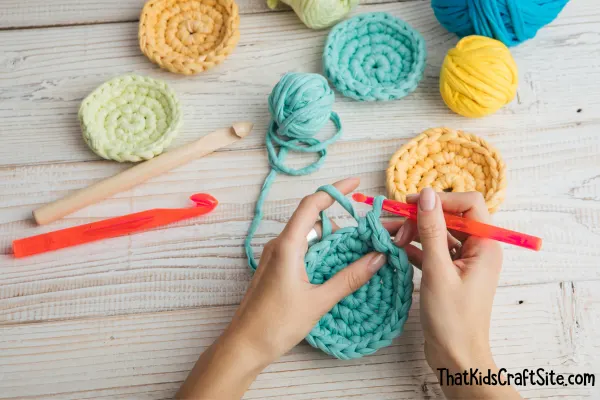 Crocheting is an age-old craft that has been gaining popularity more and more in recent years.
The joy of creating handmade items plus its therapeutic benefits make crochet all the rage.
If you're just starting your crochet journey, you've come to the right place.
Below, you can find an exciting collection of beginner crochet patterns.
These patterns are great for kids and newbies of any age.
Each design helps beginner level crocheters create something incredible!
Let's learn about crochet.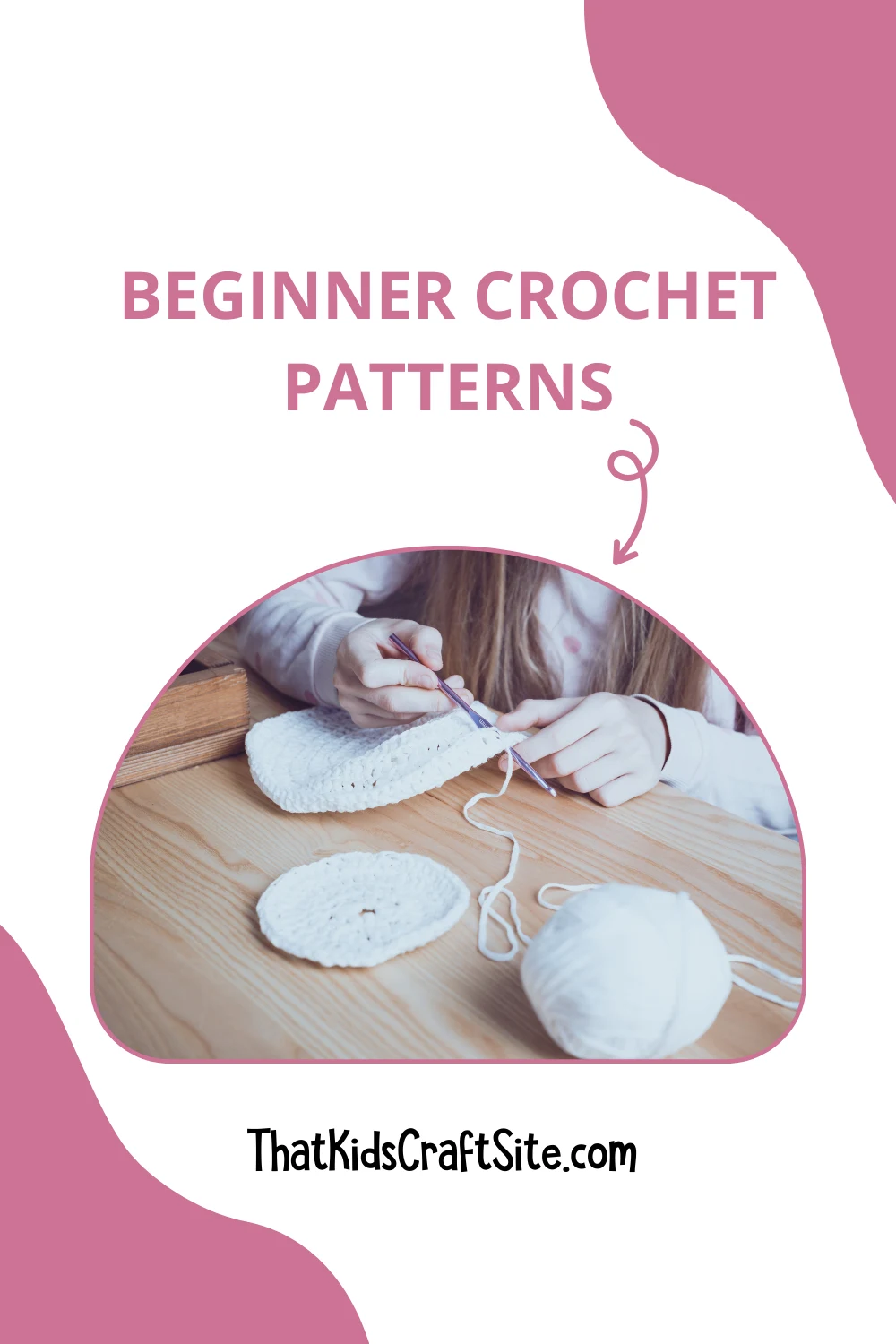 This article contains affiliate links to products that you might like.
Why Crochet?
The art of crochet is simply amazing!
It's a relaxing and meditative hobby that helps reduce stress and anxiety while promoting mindfulness.
Crochet is also a highly versatile craft.
An array of items from cozy blankets to tiny amigurumi can be made by crocheting.
Moreover, crochet fosters a sense of accomplishment as projects come to life, boosting self-esteem.
Beyond the personal benefits, it provides an opportunity to connect with a community of fellow crocheters.
Lovers of crochet can come together to share ideas and inspiration.
Learning to crochet is a fulfilling and rewarding adventure for all ages!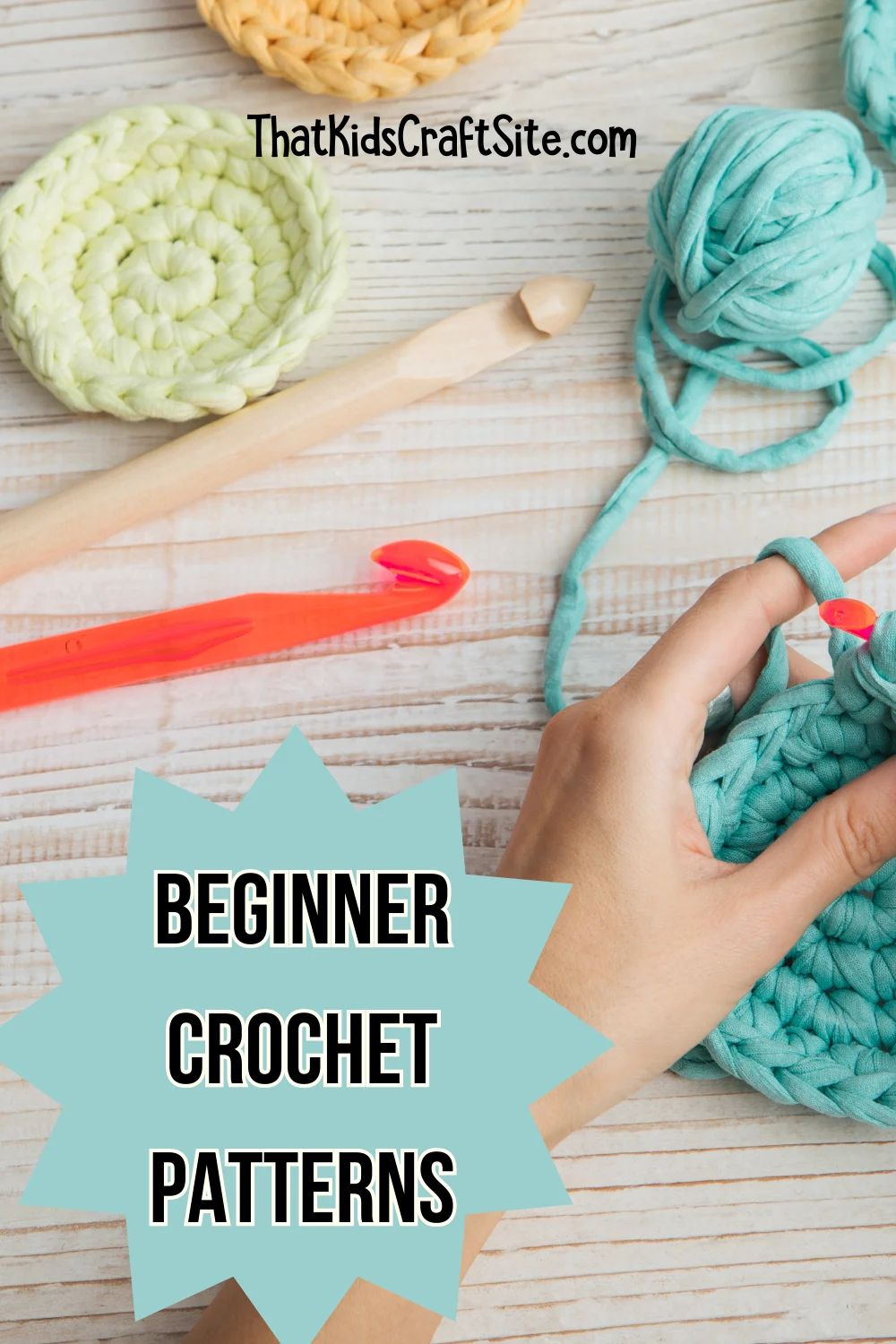 Crochet Patterns for Beginners
Before diving into the crochet patterns, it's important to understand the basics of crocheting.
Crocheting is a versatile craft that uses a single hook and yarn to create one-of-a-kind pieces.
As you begin your crochet journey, you'll learn simple stitches, techniques, and key terms.
Getting Started with Crochet
Crocheting really only requires just two things: yarn and a crochet hook.
If you're new to the craft, you'll also need a pattern to follow (which is where we come in).
In addition, a book explaining how to make the different stitches would be very helpful.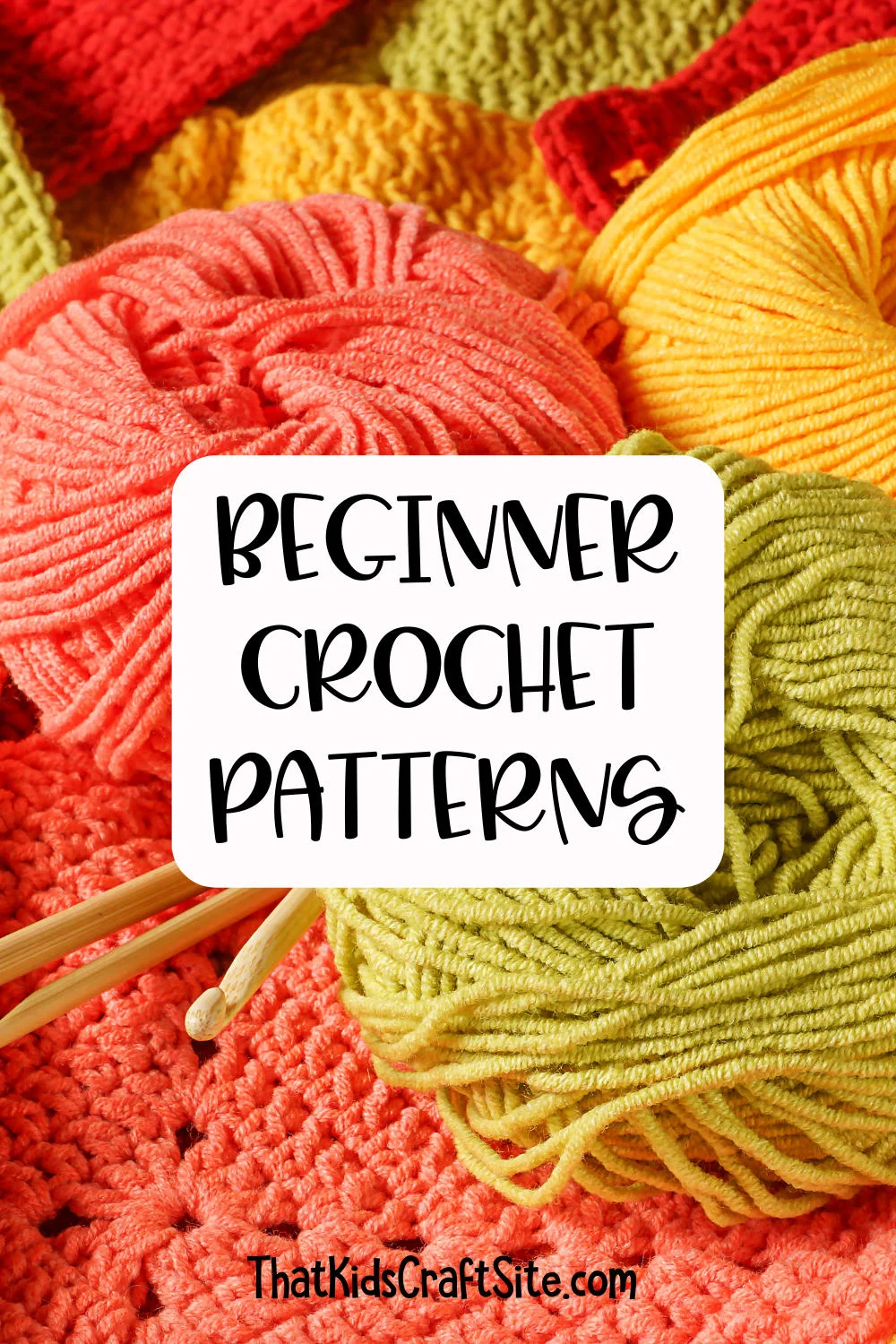 Exploring Beginner Crochet Patterns
These beginner patterns are a wonderful way to enter the amazing world of crochet.
They are all easy and fun to make.
These simple designs also help beginners build confidence and develop their skills.
And of course, when all is said and done, there will be a beautiful handmade creation to be proud of.
Let's go!
Beginner Crochet Designs
Beginner patterns are an amazing way to begin a rewarding crochet journey.
Crocheting is not just a creative outlet, but also a gateway to a world of artistic expression.
So, if you're just getting started with crochet, check out these patterns for an exciting activity.
---
You May Also Like…