Surprise your sweethearts with super cute coloring Valentine's Day printables!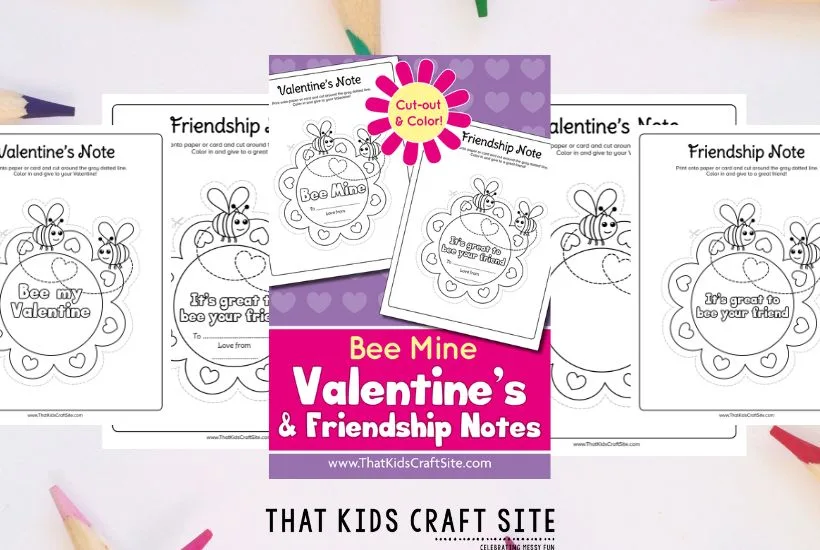 With Valentine's Day right around the corner, you and your kiddos can spread all of the love and more with a colorful holiday craft. Handmade crafts are a great way to show your family, friends, and classmates just how much you care.
The best handmade work of art is a valentine that is made from the heart. It is also the perfect Valentine's Day activity for preschoolers, toddlers, and elementary kids. Gather all of your much loved little ones for an afternoon of valentines making and take advantage of some of our incredible Valentine's Day printables.
Encouraging kids to make colorful handmade valentines is a wonderful way to help little ones learn to share their feelings. They can create handmade valentines rather easily by starting out with our FREE Bee Mine Valentine's Day printables. They can be found right here in our Freebies Library.
There is a mix of beautiful Valentine's notes and friendship notes with kind messages that are just waiting to be colored in. Each delightful Valentine's card will make the perfect love note for whoever your child wants to give them too. And, let us tell you, all of them are as sweet as honey with an adorable bumble bee theme. Who wouldn't be buzzing about that?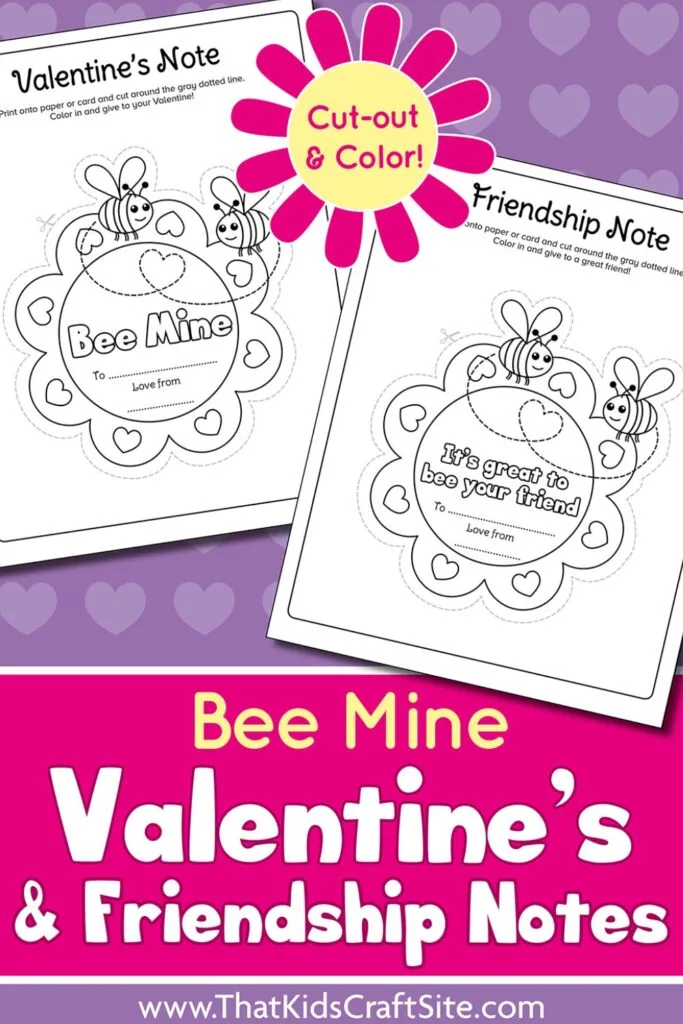 Give your little ones the opportunity to hand out some truly unique valentines to all of the ones that they love (and also to the ones that they just like 😉) with our free Valentine's Day coloring printable valentines.
Print and Color Bee Valentines
This adorable collection of Bee Mine notes are the perfect valentines for your kiddos to give to their favorite people everywhere. They are a simple act of kindness for the special people all around them. These Bee Mine valentines are really fun, fantastic, and super easy to make!
Making Bee Mine Valentine's Day Printables
Keep reading to find out everything that you will need for kids to create their own Bee valentines for all of the honeys in their life.
Supplies That You Will Need to Make a Colorful Valentine's Day Printable:
FREE Bee Mine Valentine Printables
Printer Paper or Cardstock
Colorful Markers or Crayons
Kid-Safe Scissors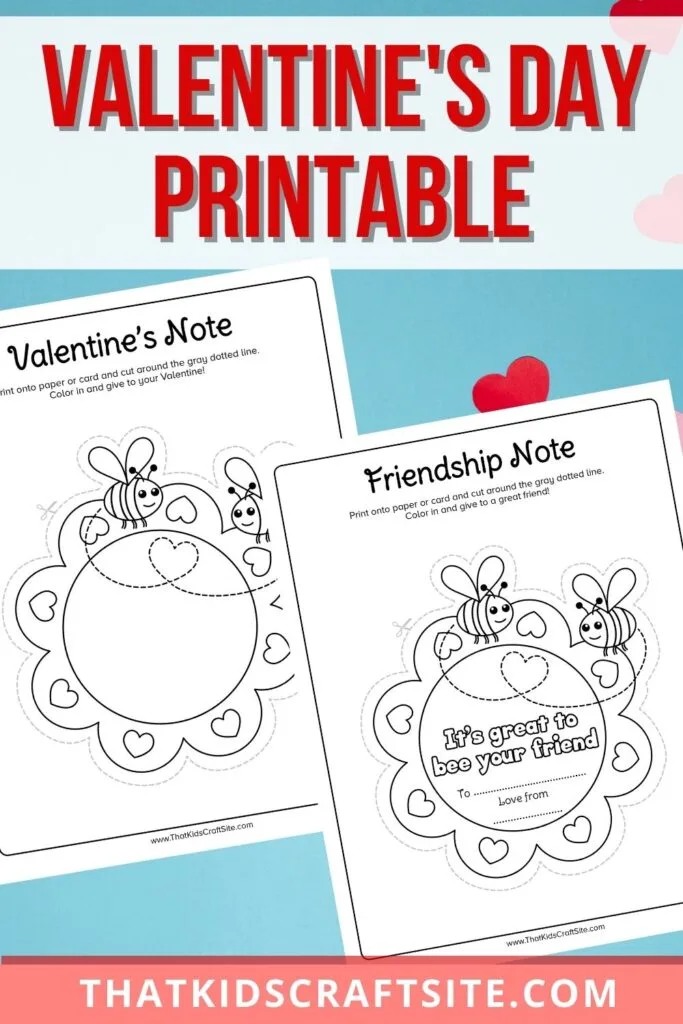 How to Make a Bee Mine Valentine:
Go to the Freebies Library and find the Bee Mine Valentine Printables
Print them out on either printer paper or cardstock paper
Color them in with your choice of markers or crayons
Cut them out carefully with scissors
Hand them out to all of your friends and family
Valentine Printables for Everyone
Get into the spirit of Valentine's Day and help little ones to celebrate love with this collection of free valentine's notes for everyone. They make for a fun and simple holiday learning activity that both little and big kids will enjoy doing. Simply print out the printables, color them in with crayons or markers, cut them out, and hand them out to all of their favorite people! Soon, everyone around you will be buzzing from these colorful handmade Bee Mine Valentines.
You May Also Like…