Shine bright with some of the best diamond painting kits for kids!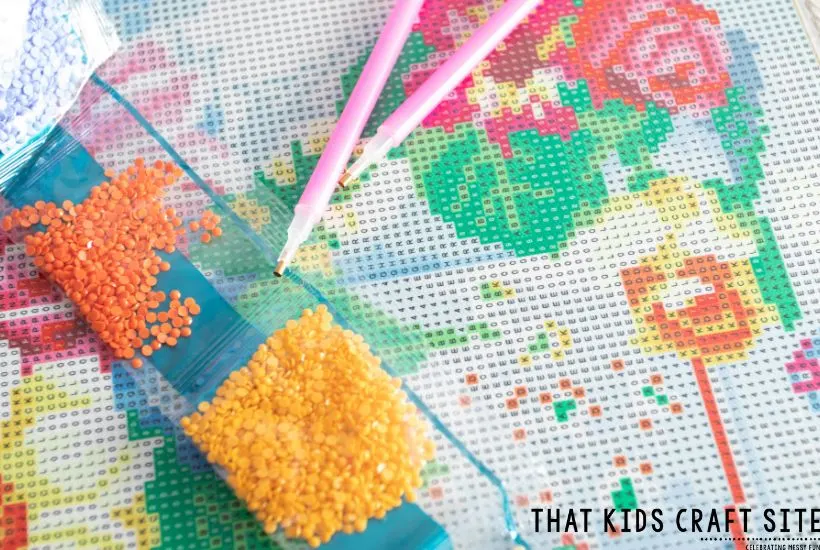 If you haven't heard of diamond painting, it's definitely something that you should check out. Diamond painting is a new craft activity that seems to be growing quickly in popularity, and you most definitely may want to join in on the fun!
Bringing together the concepts of paint by number with mosaic artwork, diamond paintings are a creative art all of their own. To make a diamond painting, small diamonds (not real diamonds!) are adhered to a color-coded grid to make a bigger, brighter picture. The final product is a beautiful shimmering work of art when complete.
Diamond paintings are a great way to bring a child's imagination to life. They are the perfect afternoon activity, holiday craft, or something to do just for fun. So, why wait? Let's grab the kiddos and make some time for a diamond painting or two!
Below are some of our favorite kid-friendly diamond painting kits that we think you will love too!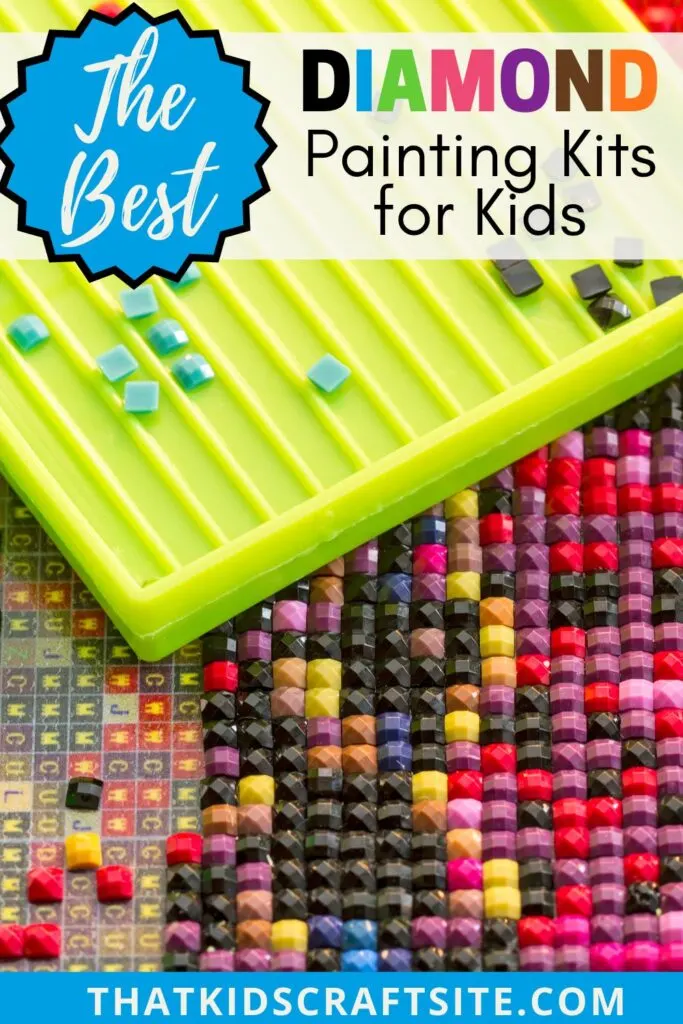 5 Awesome Diamond Painting Kits
This adorable fox diamond creation is perfect for kids who want to try this craft. The 5.9 x 5.9'' picture is simple to make, provides hours of fun, and is beginner-friendly. It even comes with a wooden frame so you can show off your child's finished work of art without a hitch!
---
Reach for the stars with this incredible diamond-made night light. Straight from a faraway galaxy, kids will have a blast filling in the stellar night sky design. Complete with parts to transform the final piece into a one-of-a-kind night light; this bright diamond painting is totally far out!
---
Head back in time with these prehistoric diamond stickers. Including two diamond art crafts in one, this kit contains everything your child needs to make two sun catchers and 12 holographic stickers. No glue, big gems, and adorable pictures make this a super fun diamond activity for every dinosaur lover.
---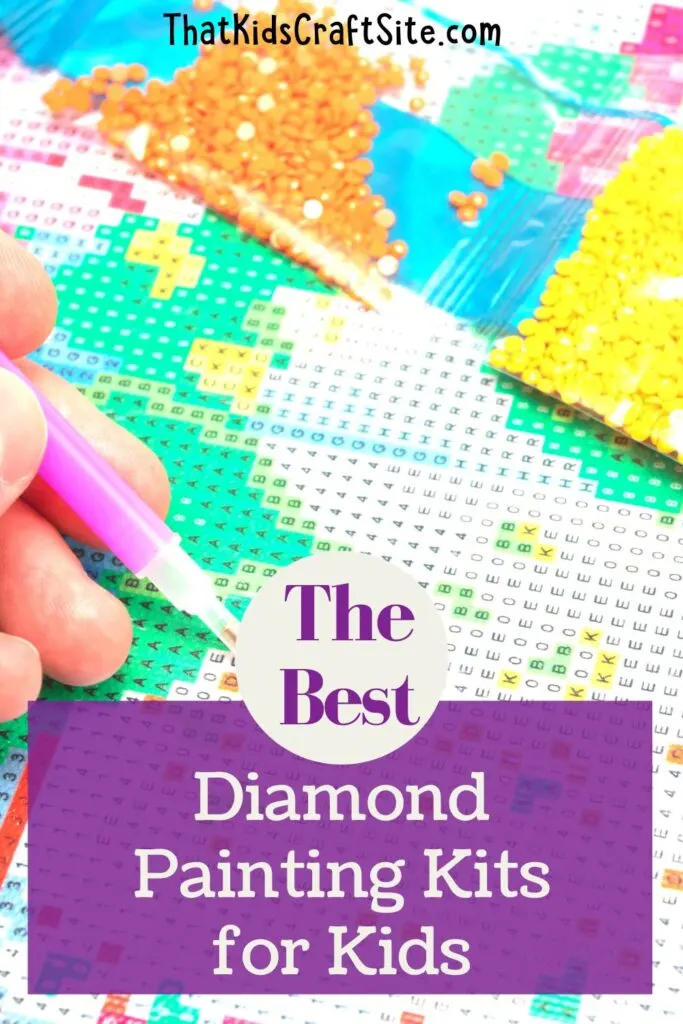 This dazzling diamond paint kit has all the materials needed to make four different animal patterns. A penguin, panda, basset hound, and gentleman dog will be the stars of the show for this activity. Consisting of a diamond painting canvas, a crystal diamond bag, a point drill pen, jelly glue, and a tray, this activity kit is tons of fun!
---
Have a great time crafting these awesome diamond painting keychains. The kit comes with everything you need and is just right for beginners. When complete, makers will have 8 glimmering bird and butterfly keychains that are perfect for keeping or gifting.
---
Kid-friendly Diamond Painting Kits
Diamond painting kits for kids are colorful works of art with a sparkle. From adorable animals to pieces that are out of this world, children can explore a variety of creative avenues to express themselves with diamonds. Help your kids shine bright with one or all of these incredible diamond painting kits for kids!
You May Also Like…