It's time to embrace the holiday season and start making some Christmas crafts with your kids!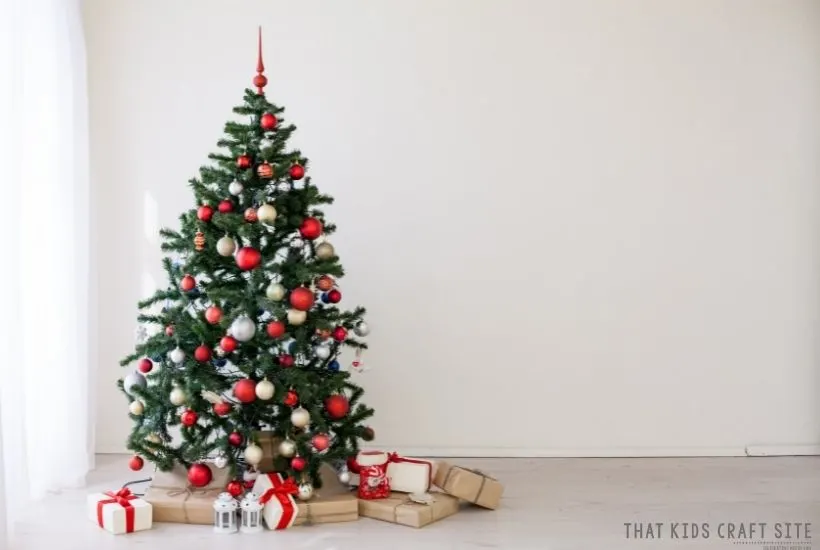 Fun Christmas Crafts
The most important thing about the Christmas crafts below is to remember that they should be fun. There's no sense in doing Christmas crafts with your kids if you're going to wind up cranky!
The crafts below are perfect for bringing out the holiday smiles and getting your kids excited about decorating for the season.
As always, choose the crafts that they will like best! Crafting is no fun when you don't like what you're making!
When to Use Christmas Crafts
Christmas crafts are generally made starting after Thanksgiving in the United States. Some enthusiastic Christmas crafters start earlier, but when doing Christmas activities with kids, we usually hold off until the Thanksgiving turkey is put away.
The crafts below are great to use when you're crafting at home with your kids as either part of your homeschool lessons or just for some holiday fun on a Saturday afternoon.
You can also use them in the classroom if you're a teacher and allowed to talk about Christmas. In those instances where Christmas is taboo, you could use snowmen crafts instead!
Whenever you decide to make the Christmas crafts, have fun and remember that it shouldn't be a stressful time. Turn on some holiday music, light the fireplace, and have fun making a holiday crafting mess!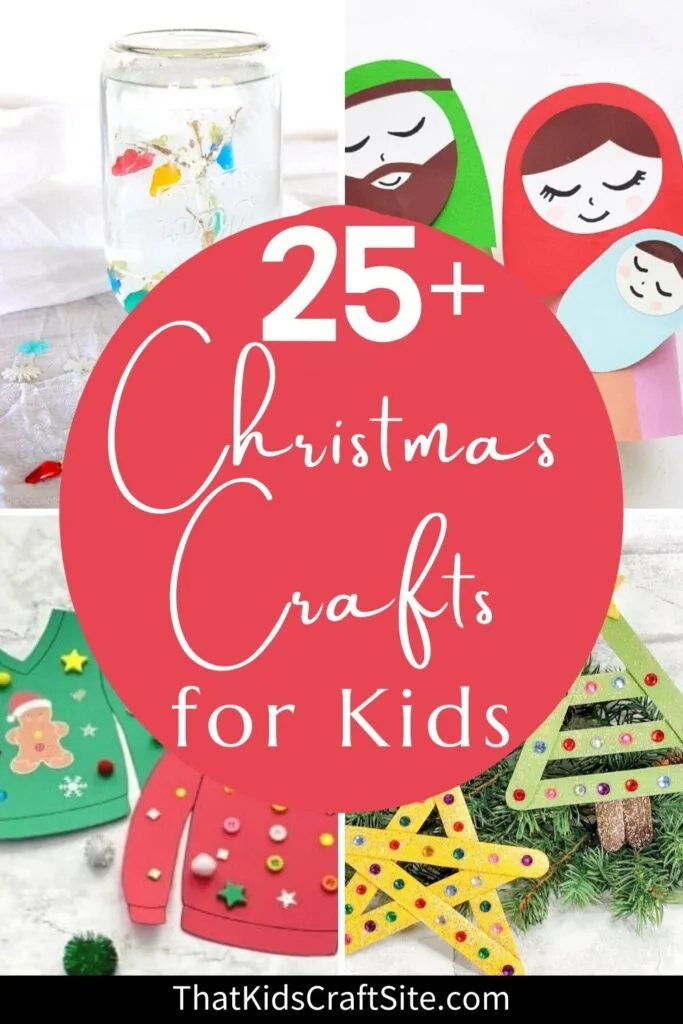 What You Need to Make the Christmas Crafts
All of the Christmas activities and crafts below use their own unique materials and supplies – that's what makes them so special!
That being said, there are common supplies and materials that a lot of them have that might make it easier for you to prepare for your crafting session with your kids!
Try to have on hand:
construction paper
coloring utensils (markers, crayons, colored pencils, etc.)
scissors
glue or glue sticks
tape
paint
paintbrushes
While you'll have to look at each of the crafts individually to make sure you have the right supplies, the list above is a good start for most of them!
Cute Christmas Activities
You May Also Like:
Be sure to check out the FREE Christmas Coloring Pages from our sister site, ColoringPagesAndMore.com, as well!